When a user selects and accesses to a library in AODocs, the first page displayed is called the "library homepage". This page is made of different sections: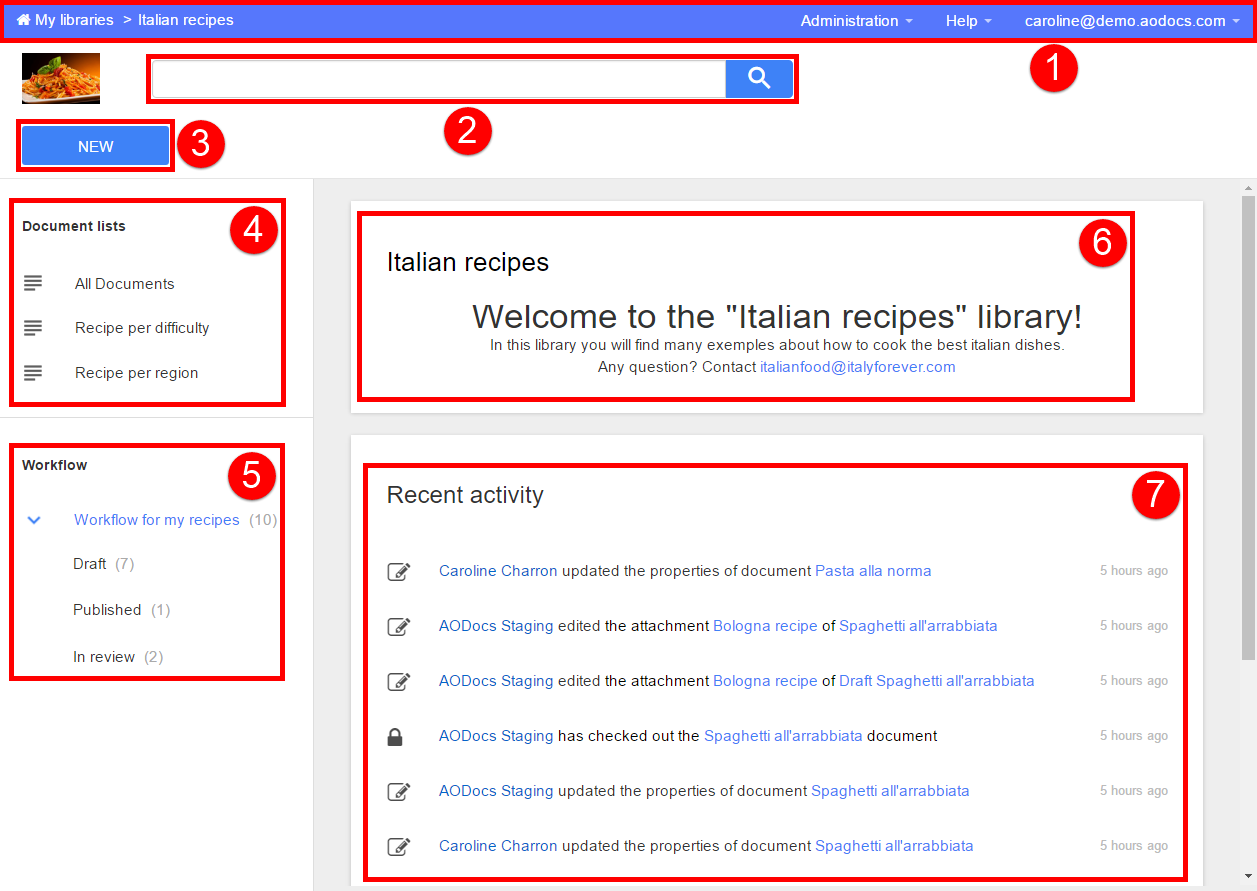 AODocs library homepage
Breadcrumb, that shows the path of your current location
Learn more here: Use the navigation breadcrumbs
Administration menu available to library administrators and super administrators where they can access the "Library Security" and the "Administration console".
Learn more here: What is the administration console?
Help menu to access the AODocs documentation, contact the AODocs support or consult the AODocs status page
User menu to switch between accounts and domains, enable or disable the beta editor and to logout from AODocs and your G Suite session
2. The AODocs search bar: use the search bar to find documents you have access.
3. The "New" button: creates a new document in the library.
Learn more here: Create a document in a Document Management library
4. The "Document lists": Displays the list views of the library configured by the library's administrator.
Learn more here: What are list views?
5. The workflow task list: displayed only when your library has been configured with a workflow, and displays the number of documents that have pending workflow actions.
Learn more here: Browse the workflow tasks
6. The description: can be customized by the library administrators with text and images to describe your library.
Learn more here: Customize the Library home page
7. The "Recent Activity": displays an activity log of the library, such as documents created, updated, or workflow activity. Only 10 activities are listed at maximum. When there are more activities than the listed ones, a link "Show next events" appears (8). You can view more activities from the audit log.
Learn more here: View the audit log
Note: In the "Recent Activity" section, a user can only see the events on documents he/she has access to.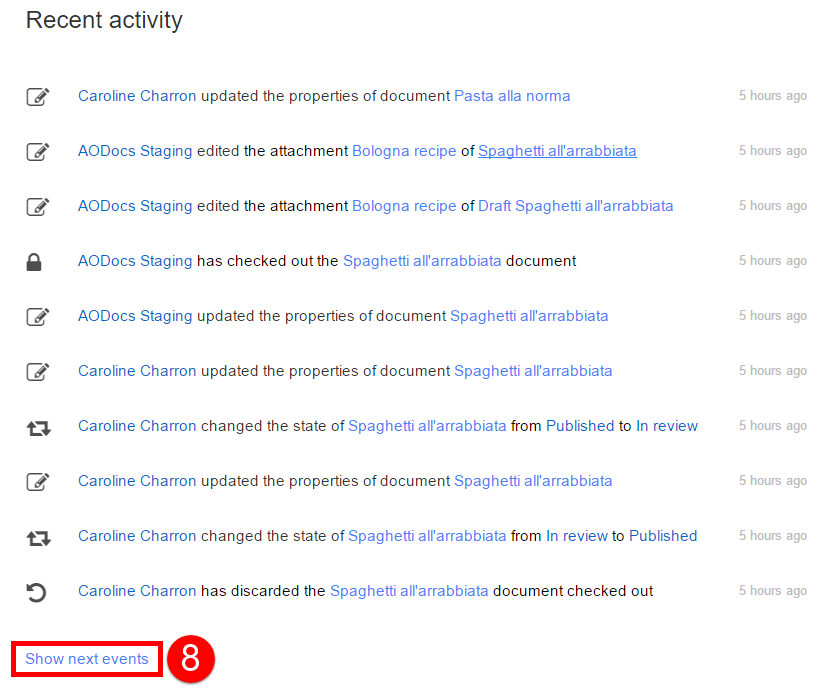 Having more than the displayed activities displays the "Show next events" link