When you run actions from views you can monitor their progress in a dedicated window.
Automatically generated table of contents
---
Access the job details page as an end user
1. As an end user, run an action from a view. A message appears in the bottom right of the screen indicating that the action is in progress.
2. Click See details.

A new tab opens displaying the job details.
3. Refresh the page to update the details.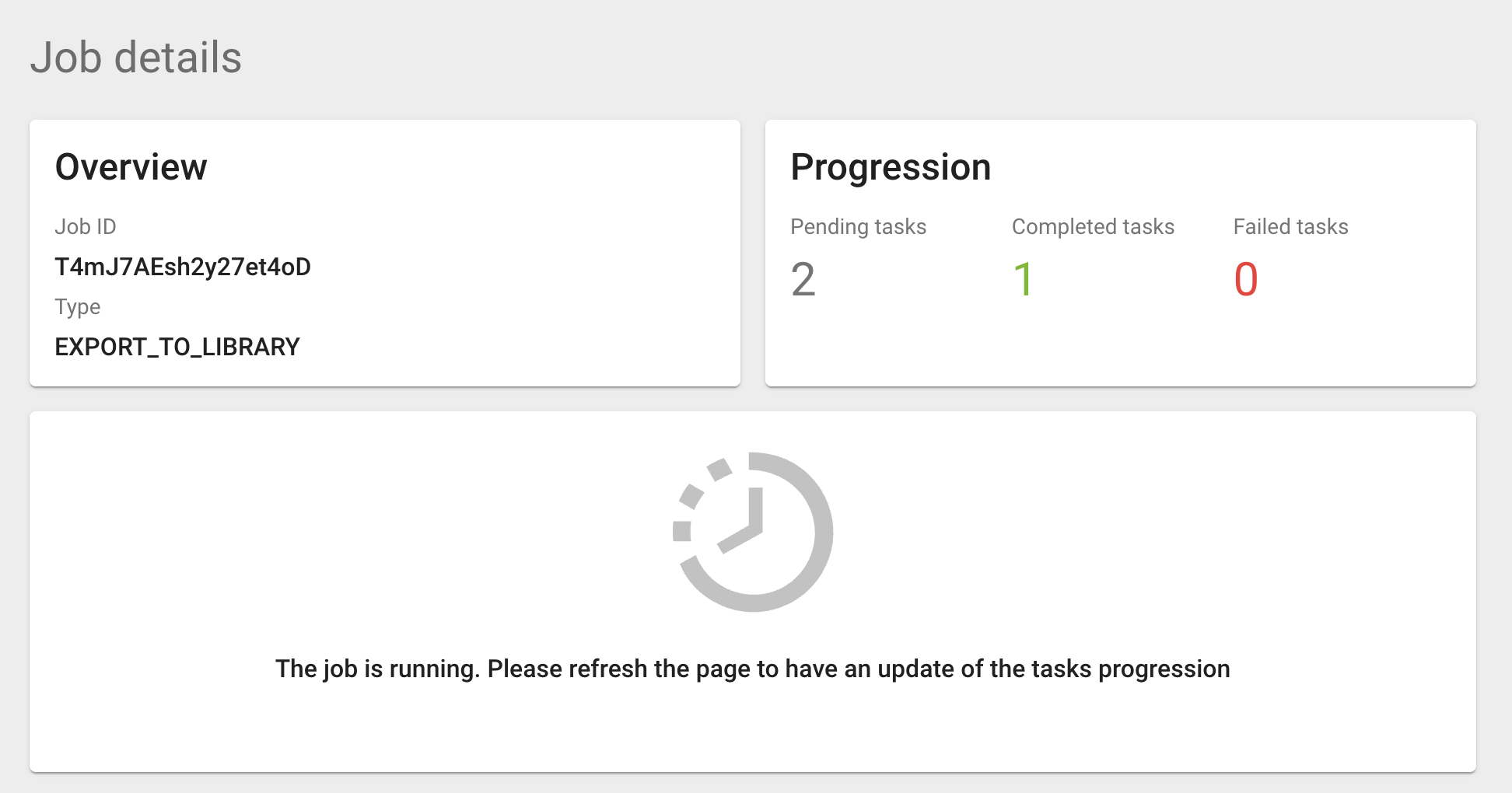 You can see when the job is complete.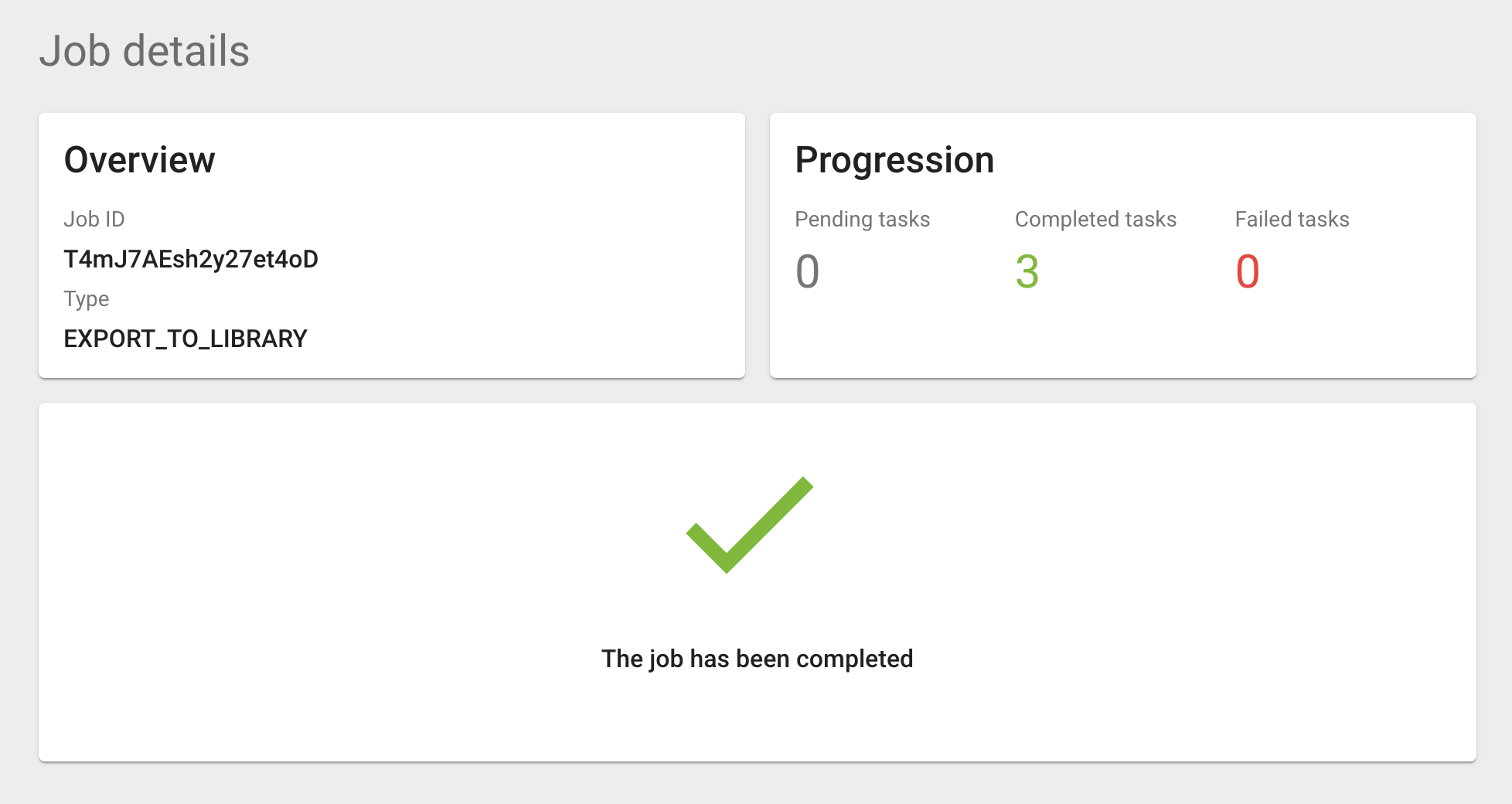 If an error occurs, a message is displayed with an explanation.
Note: In the example below, a user tried to export a document to a class in which they are not defined as document creator.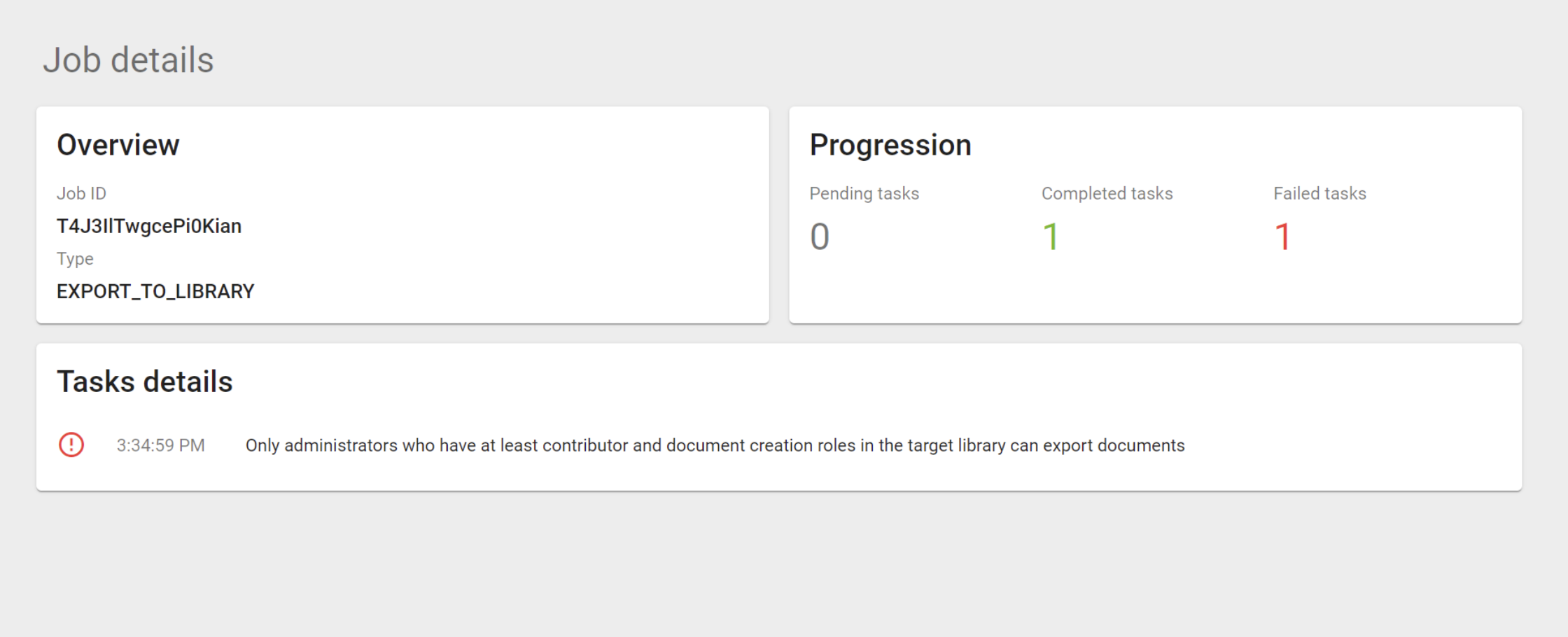 ---
Access job details pages from the library administration
As a library administrator, you can access the details of all jobs that ran in your library.
1. Access the library administration.
2. Select Jobs under Library administration in the left panel.
3. Click the information button next the the required job. The details of the selected job are displayed.