Your library homepage lists all the documents in your library that have pending workflow actions. Only documents where you have pending workflow actions are displayed. They are grouped together by workflow state.
1. Open your library homepage.
The list of workflow tasks is displayed on the right side of the page. A task appears only if there is at least one document with pending workflow actions in the corresponding state.
Note: The number of workflow tasks displayed is limited to 100.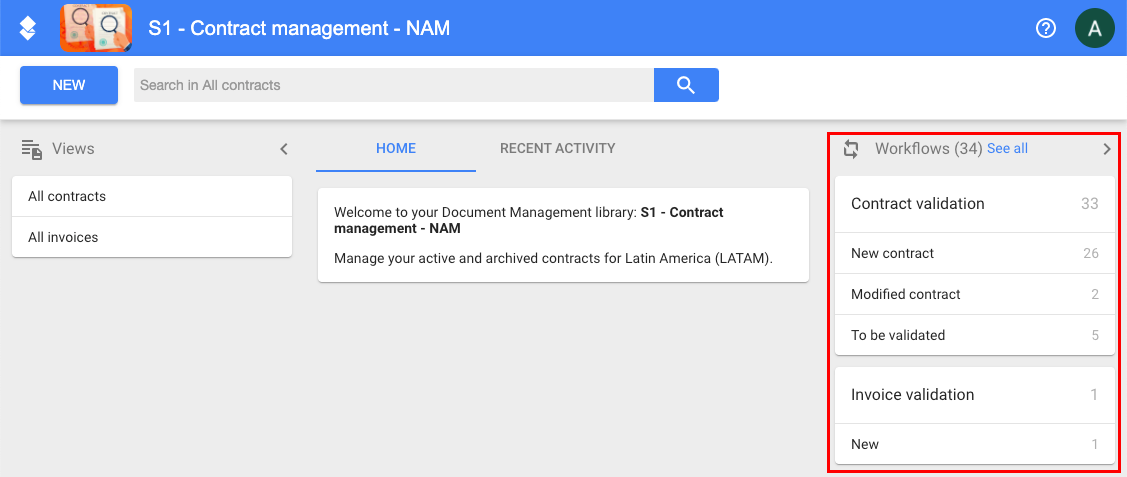 2. Click one of the workflow states to access the list of documents in this state. For each document, the Title, State, Last update and Last update author are displayed in the columns.
Tip: You can also click See all at the top of the list of workflow tasks to view all your pending workflow actions.
3. Click the name of a document to open it.
Tip: You can return to the library homepage using the breadcrumb at the top of the page.