In AODocs, your documents are stored in one or more libraries. Each library has its own configuration and lets you do specific actions on the documents. Learn more: AODocs overview: choose an AODocs library.
You can access your libraries from the AODocs homepage. This article explains how to:
Automatically generated table of contents
---
Access the AODocs homepage
To access the AODocs homepage from anywhere in AODocs, click the white AODocs logo in the top left corner of the page.

Note: As a Google user, if you access AODocs through the Google app launcher, the AODocs library home page opens directly.
---
Navigate through the AODocs homepage
On the AODocs homepage you can:
filter your libraries:
create a library – learn more: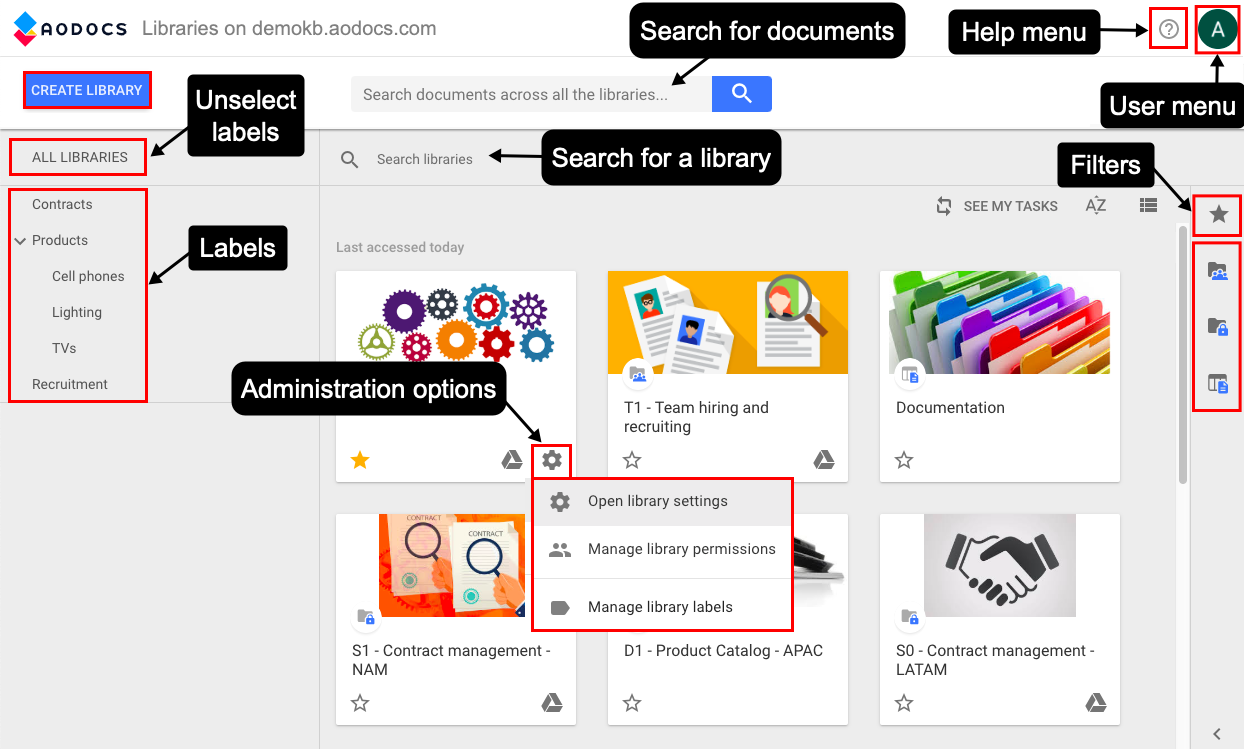 AODocs homepage
From the Help menu, you can select:
From the user menu, you can: