This article explains how to access AODocs and sign in. 
Learn more: Who can access AODocs?
Important: To access AODocs you must allow pop-ups from AODocs in your browser. 
Automatically generated table of contents
---
Access AODocs using an URL
When you access AODocs for the first time:
1. Enter the URL provided for your AODocs domain into your browser. The URL looks like this:
https://aodocs.altirnao.com/?aodocs-domain=yourdomain.net
or this:
https://eu.aodocs.app/?aodocs-domain=yourdomain.net
where yourdomain.net is the name of your domain.
The sign in page opens. 
2. Select either:
Sign in with Google
Sign in with Microsoft
Note: If you're a user with a Google Account working on an AODocs domain without the ability for Microsoft users to sign in to AODocs, you see only the Sign in with Google button.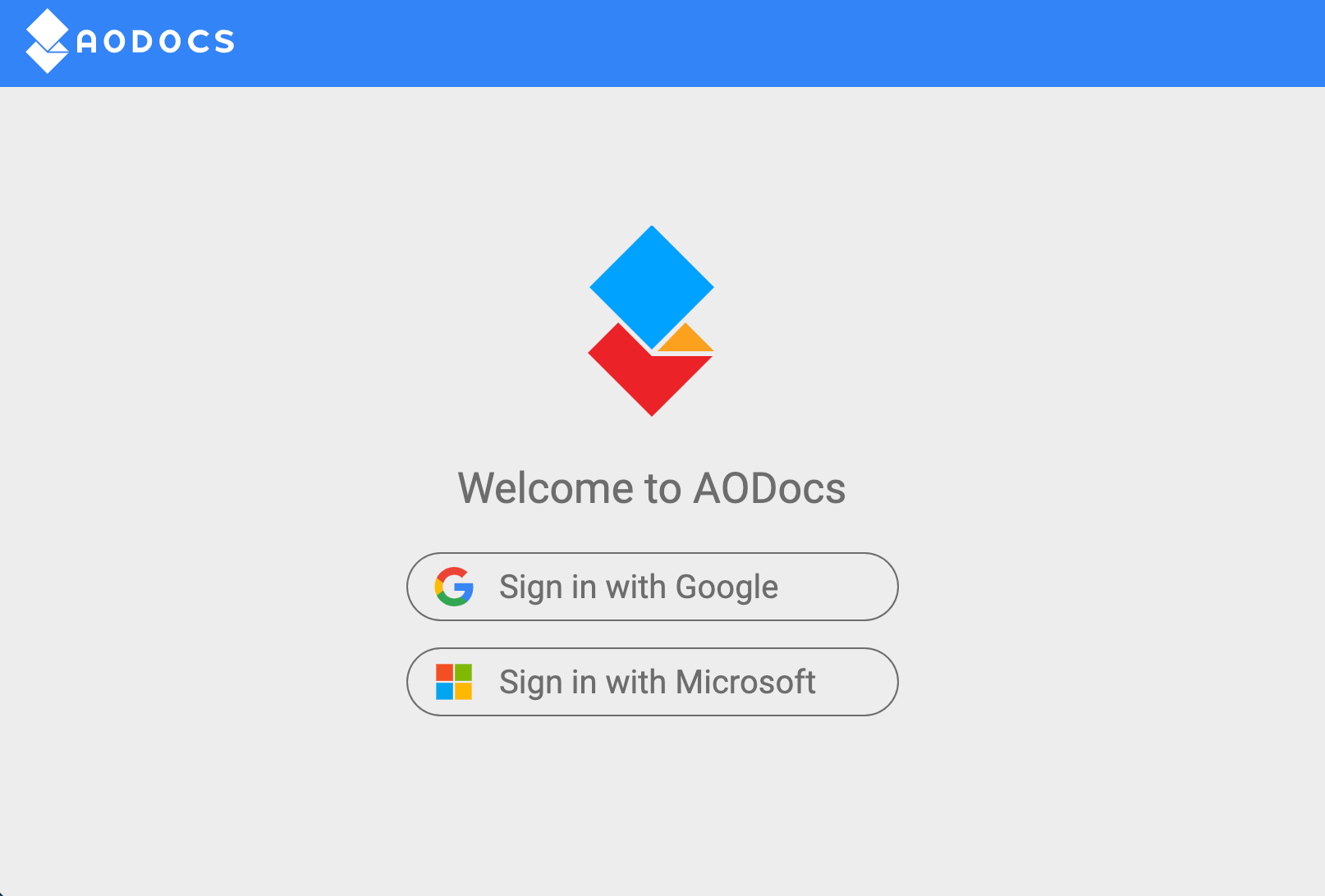 3. After signing in with your corporate Google Account or Microsoft account, you're redirected to the page you initially requested. For example, if you entered the URL for the AODocs homepage on your domain, the AODocs homepage opens, showing the libraries you have access to. Learn more: What is the AODocs homepage?
When you access AODocs again on the same device, you don't need to sign in again.  
Learn more: Switch your AODocs domain
---
Access AODocs from the Google app launcher
Note: This way of accessing AODocs is available for Google users only. 
1. Sign in with your Google Account in your browser.
2. Click the app launcher.
3. Scroll down and click AODocs.
4. The AODocs homepage opens.