Migrate for AODocs users,
We're pleased to announce release 15 of Migrate for AODocs!
---
Validation before upload
The validation stage is now performed before the upload stage. This means any errors in the migration content are identified before any files are uploaded, which makes the process more reliable: your content is fully validated before performing any migration operations.
We added a new check during the validation stage: an error occurs if you do not have exactly one attachment per document when migrating into a Team Folder or Secured Folder.
After the upload there is still a check for the integrity of each file associated with its document reference.
---
View details of your quick migrations
You can now click one of your quick migrations to open a side panel which shows you all the information about the selected migration, as for advanced migrations.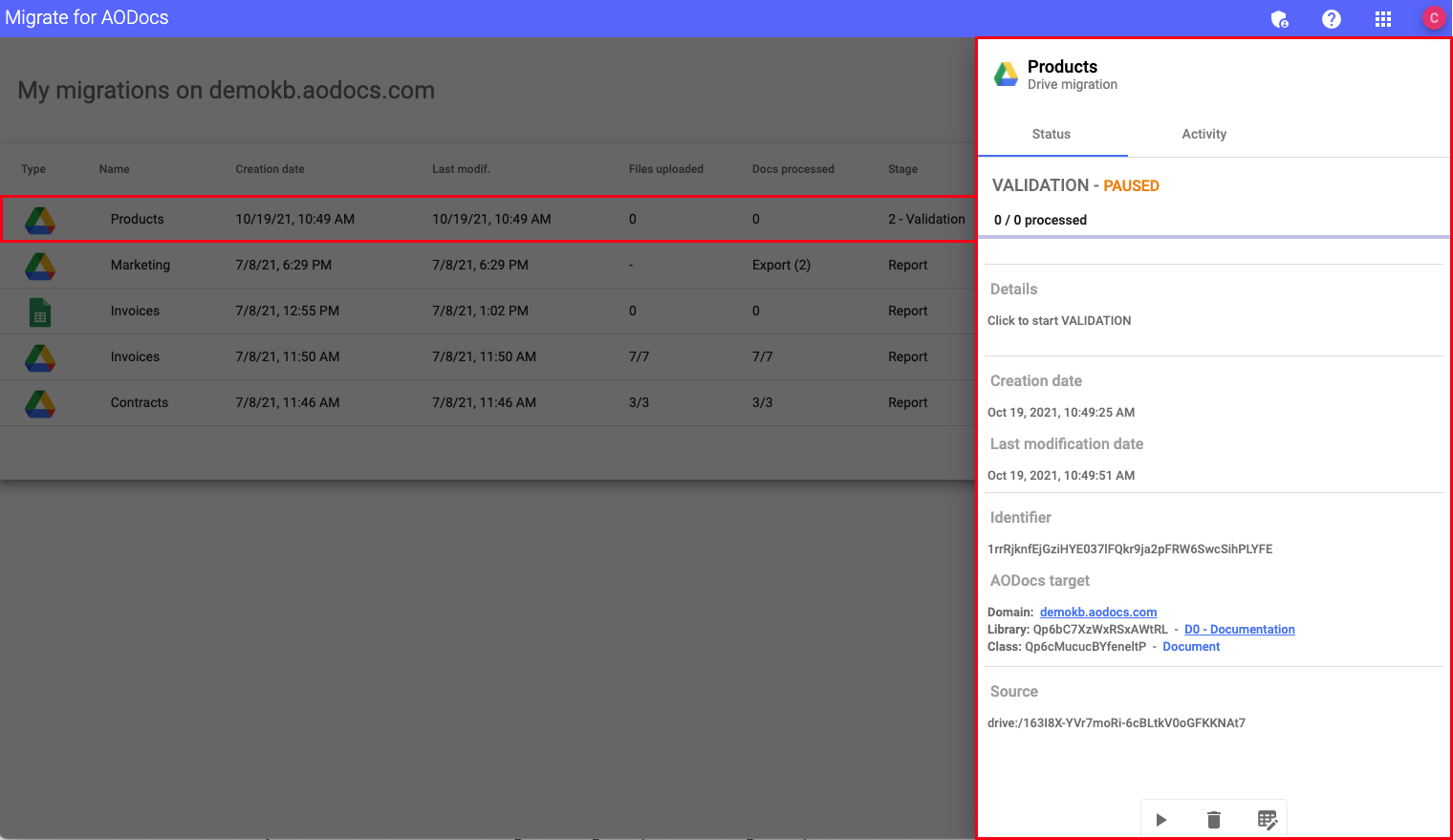 And there's more...
Improvements on folder management to limit duplicates (more to come).
The Enforce gateway processing option for advanced migrations is now only available in contexts where it is useful.