Dear AODocs user,
We're pleased to announce the new version of the AODocs mobile app. We really hope you enjoy it.
---
Create your documents
Let's say that you're visiting a production site and you observe an incident. How can you report it without delay? Take your smartphone and open your AODocs mobile app!
We introduced a button to create a new document in the view page of Document Management libraries. Have you seen it? Tap it and select the document class and template (if needed). Then fill in the mandatory properties and just tap Create... your document is created in AODocs. Don't hesitate to attach a picture to your document, and maybe leave a comment. After one last check you can send your incident for review.
Learn more: AODocs mobile: Create documents.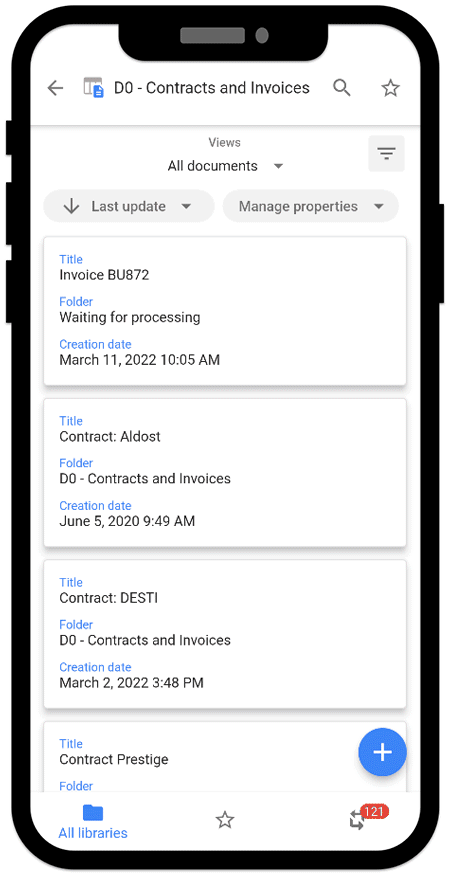 Creating a document from a template with an attachment
---
A more dynamic form
When you create or edit a document, any calculated property values are evaluated in real time. Also, depending on how your administrator configured your document class, some properties may become mandatory or hidden as you enter data in your document.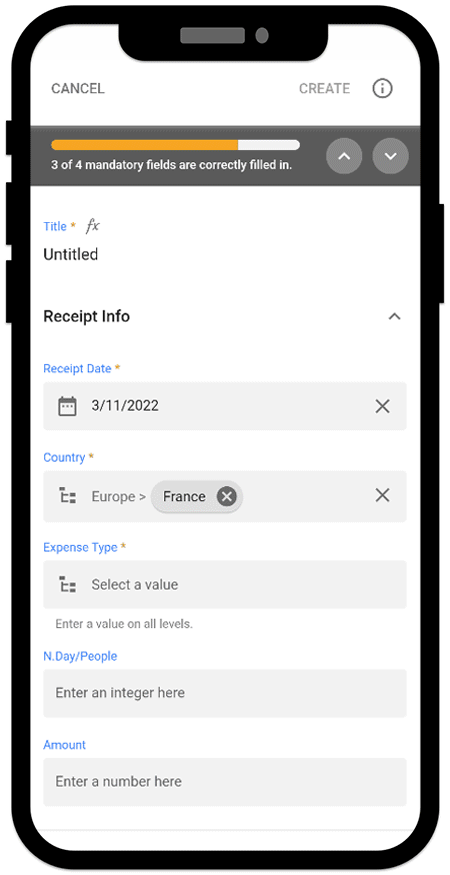 ---
Decide how to display your documents
Building on the cards we recently introduced on the view page, which display multiple properties for each document, you can now choose the properties to display and which one to use as the criteria to sort by. And don't worry, all your choices are saved for your next visit to the same view!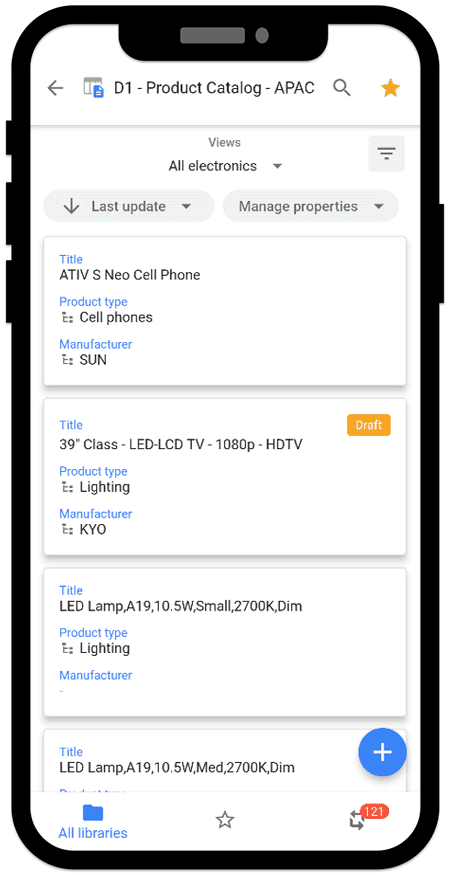 Learn more: Define which properties to display on the document cards in your view.
Have a new feature idea or request for the AODocs mobile app? Continue to share your ideas in our community or tell us how you use AODocs and what you're expecting for the mobile app by filling in this short form!
Sincerely,
The AODocs Team