Dear AODocs user,

We're pleased to announce the new version of the AODocs mobile app. We really hope you enjoy it!
Need to change the reviewer of your procedure or add a colleague as a collaborator on the draft of your commercial proposal? You can now do it in the mobile app...
Edit Person properties
With version 7.0, you can edit Person custom properties. Open the document edition page and tap in a Person field. You are redirected to a dedicated page where you can search the names of people or groups. Then select from the search results those you want to add to your properties.

Even more property types are now supported!
In addition to Person properties, you can also edit Boolean properties and URL properties and their display names.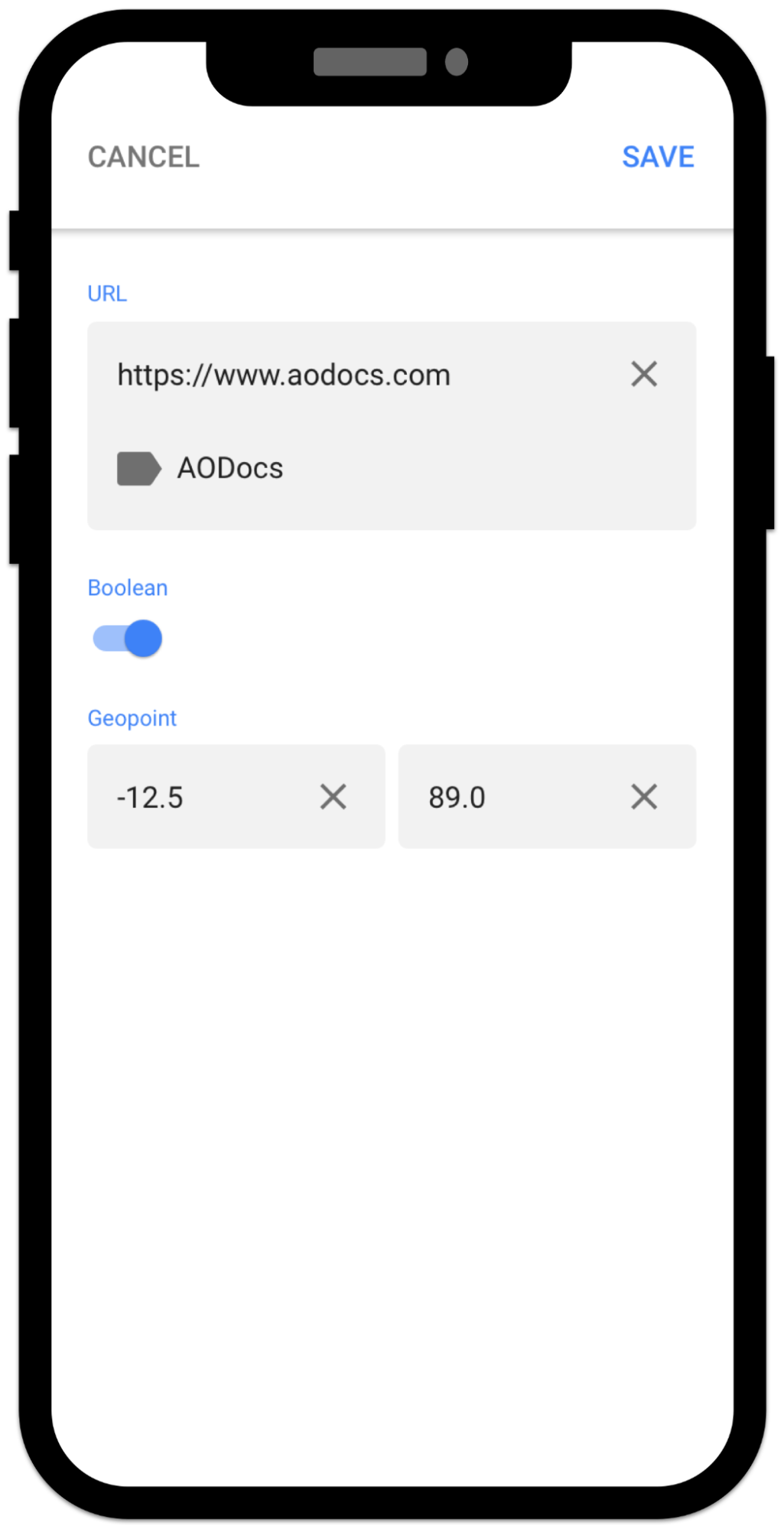 Have a new feature idea or request for the AODocs mobile app? Continue to share your ideas in our community or tell us how you use AODocs and what you're expecting for the mobile app by filling in this short form!
Sincerely,
The AODocs Team