Dear AODocs user,

We're pleased to announce the new version of the AODocs mobile app. We really hope you enjoy it!
With this version, we introduced the ability to edit the string properties in your documents!
You have a workflow action pending, but the document still has a mandatory property without a value? No problem! With the new version, you can edit your document to fill in your string properties. Then perform your workflow action!
Edit document properties
We added a brand new Edit button for document editors. Press this button to access the edit mode of the document. For now, you can only edit string properties and the document title, but all custom properties and sections are visible.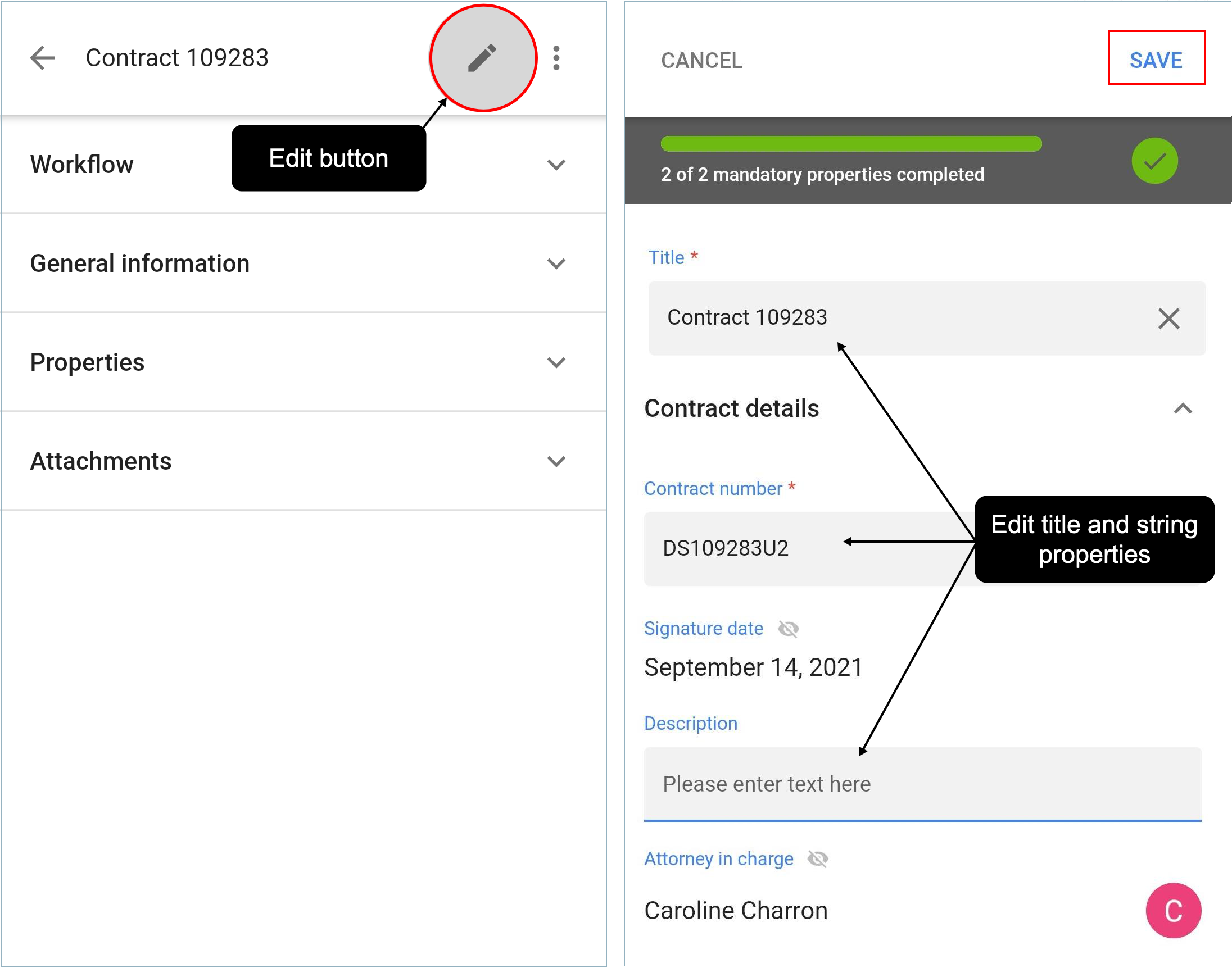 In one glance you can see which properties are mandatory, hidden and read-only. If a property is incorrectly formatted or if it is mandatory and isn't yet filled in, feedback is displayed to help you understand how to fix it.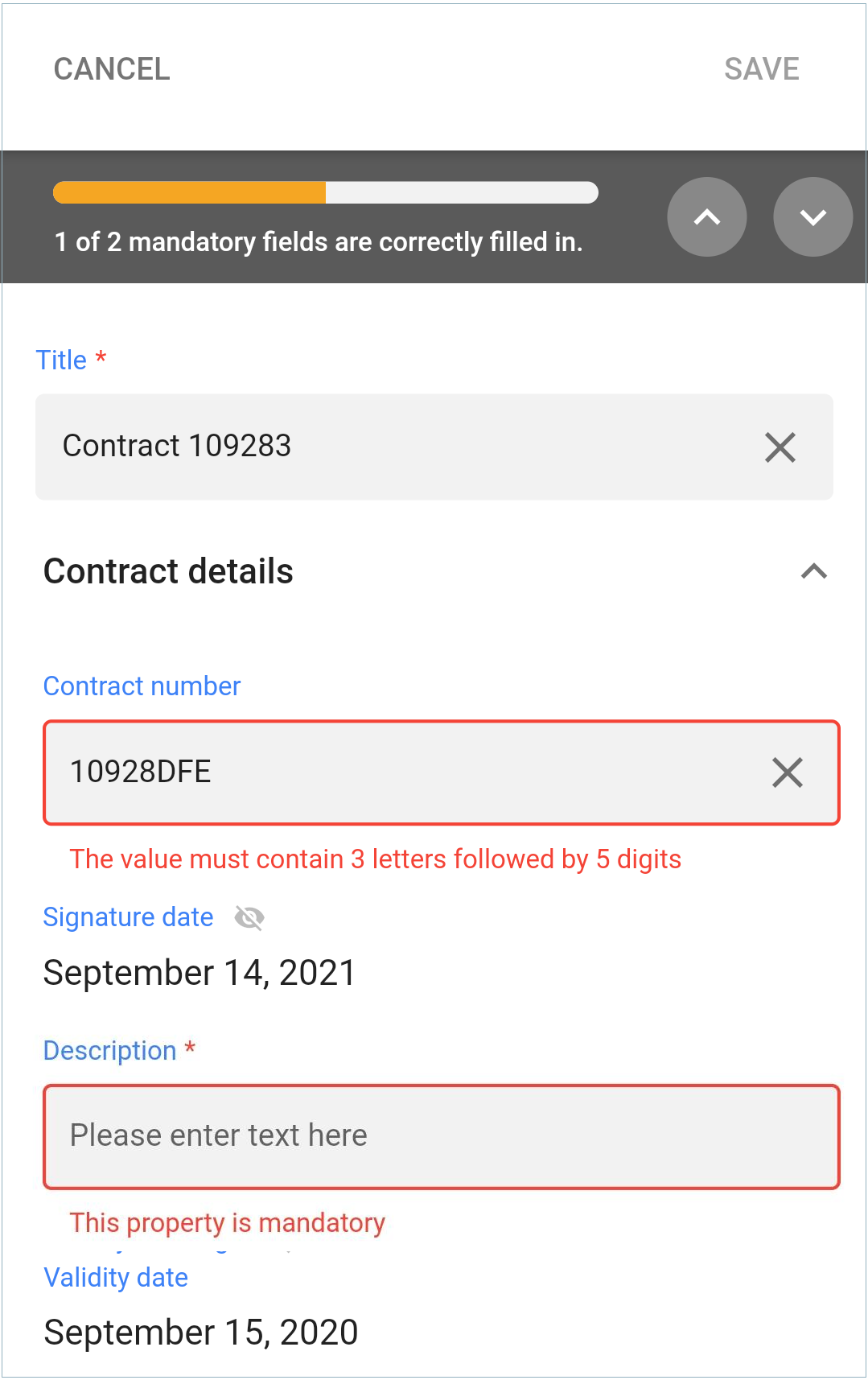 If your document has multiple mandatory string properties, you can quickly move between them using the arrow buttons in the banner. You can also see how many mandatory properties remain to be filled in!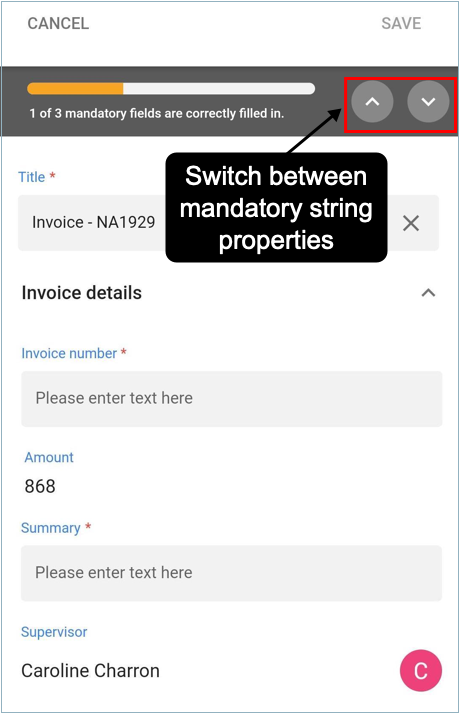 Revamped More actions button
We added a More actions menu on the document page. This means we can introduce new features more easily in the future and keep frequently-used features, like access to edit mode, in the toolbar.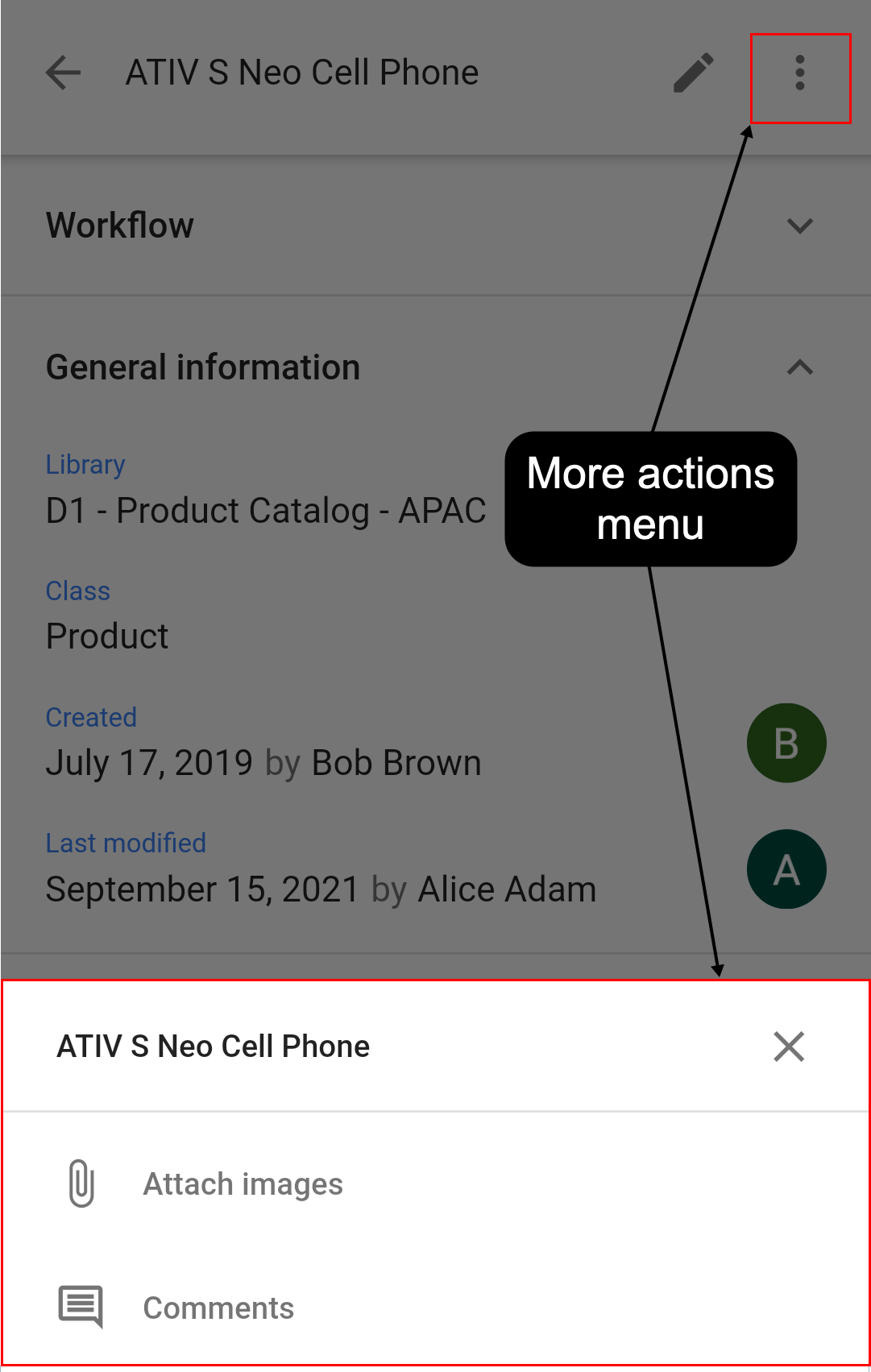 Feature tour
When you access the app, a feature tour opens if we've released a new version since the last time you used the app. This helps you learn quickly about new features, improvements or bug fixes in the new release.
Have a new feature idea or request for the AODocs mobile app? Continue to share your ideas in our community or tell us how you use AODocs and what you're expecting for the mobile app by filling in this short form!

Sincerely,
The AODocs Team