You can whitelist domains to give all the users from an other domain access to your AODocs. You can also add a specific user or a Google Group.
Learn more: Manage external users
Important: The domain name cannot be gmail.com.
---
Access the "external access" settings page
1. Go to the domain administration.
2. Click on "External access" in the left menu.

---
Add a domain to the whitelist
1. Click the "+" button.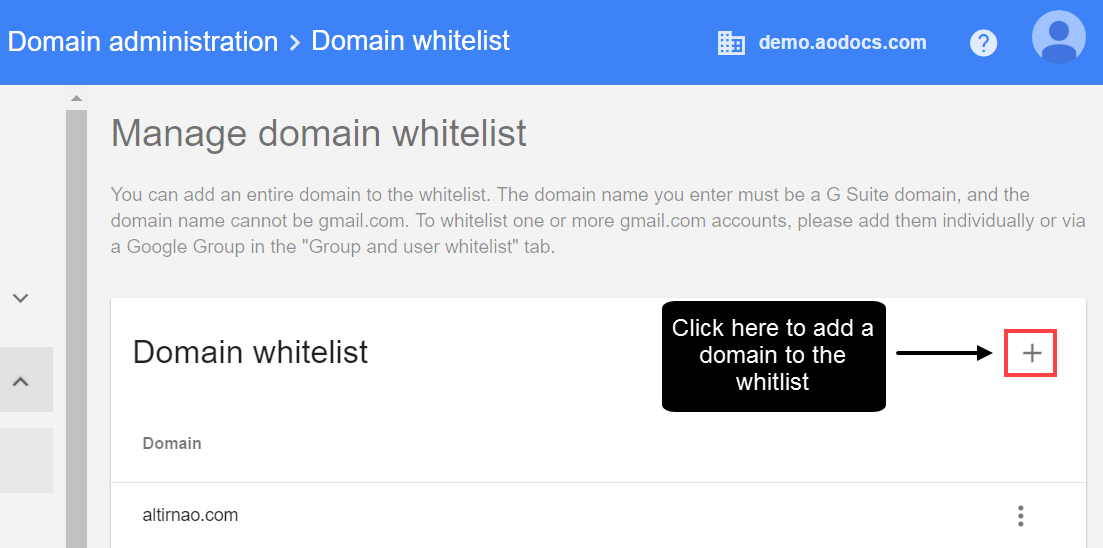 2. Enter the domain name.
3. Click "Save".
Note: You can add as many domains as you want.
---
Edit or remove a whitelisted domain
You can only edit the name of the domain.
1. Select the domain.
2. Open the "More actions" menu.
To edit a domain name, select "Edit" and save.
To delete a domain from the list, select "Remove" and confirm.