To better organize your libraries in the AODocs homepage, you can tag your libraries with labels, which can be used to browse or filter the list of libraries displayed on the homepage.
If you have administrator permissions on a library, you will see  a gear button (1) on the library card. Click on it and select "Manage library labels" (2).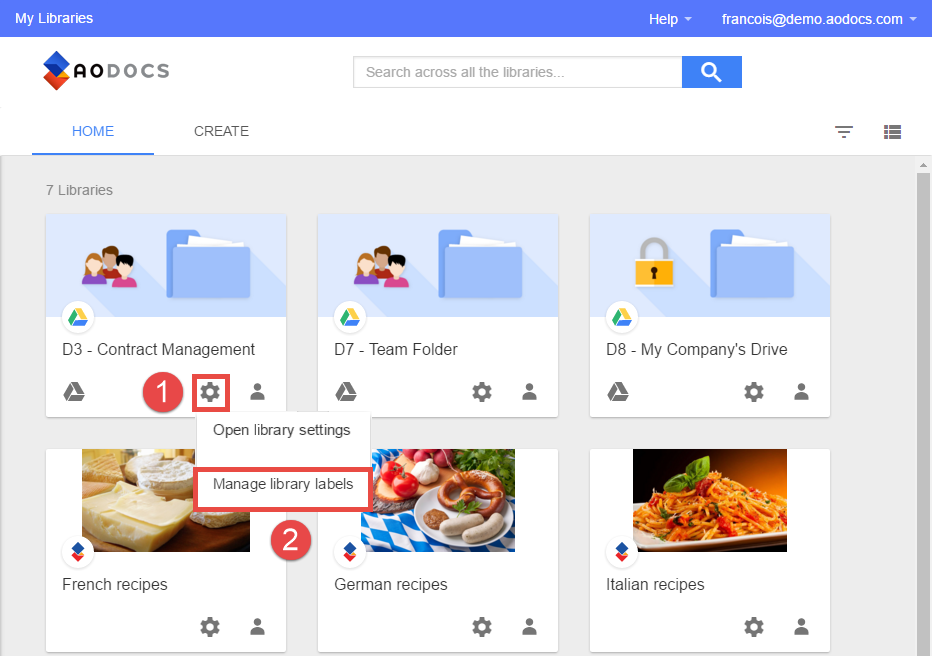 Accessing the label management
A pop-up opens, where you can enter the label you want to apply (3). The search box will show you the existing labels matching your input as you type it. Click on the checkbox next to the label(s) you want to apply (4).
Once the label configuration is done. Click on the button "SAVE" (5).
Note: To create new labels, you need to be an AODocs super-administrator. 
Learn more here: Manage the library labels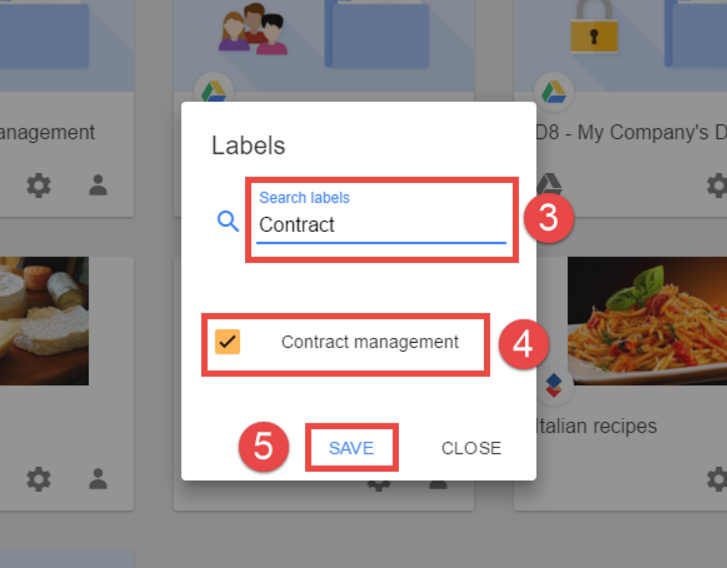 Configuring a library label
On the left-hand side of the AODocs homepage, users will see the list of existing labels and will be able to filter the list by clicking on a specific label (6).
This section can be hidden or displayed by clicking on the button "Toggle filter panel" (7).
Learn more here: Access an existing library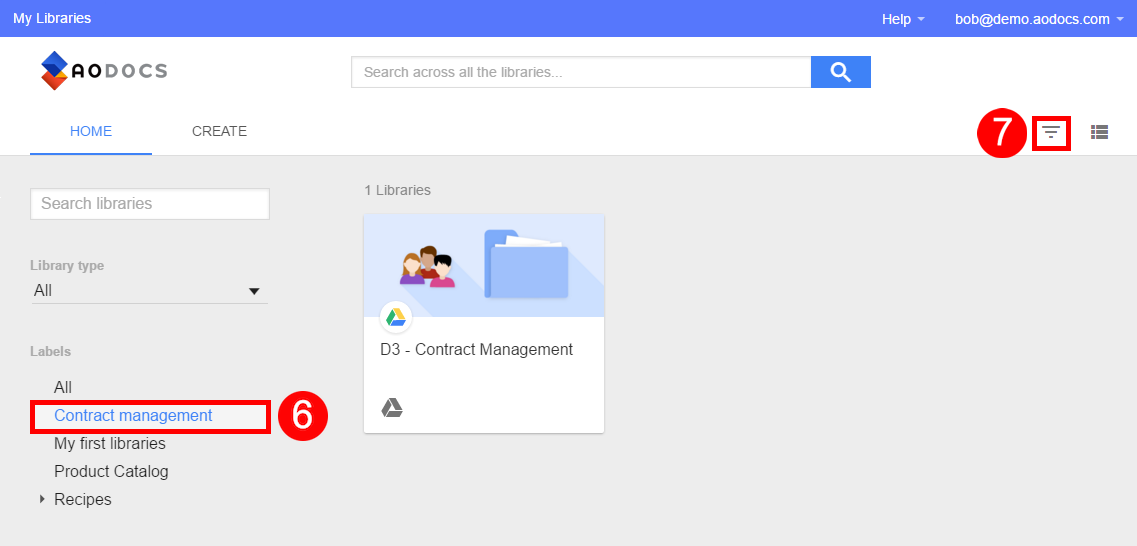 Filtering the library list with a label