A "job" is a complex operation that is broken down into multiple "tasks", to be executed by the AODocs server. For example, deleting a folder in AODocs requires AODocs to enumerate all the folder's content and to delete every single file one by one, moving each file to the trash and updating each file's permissions to make sure it is no longer visible to end users. When a user action requires to start a job, a progress bar is displayed (1). By clicking on "View more details" (2) the user is provided information about the number of tasks being executed and their status (3). 


Information on the job being done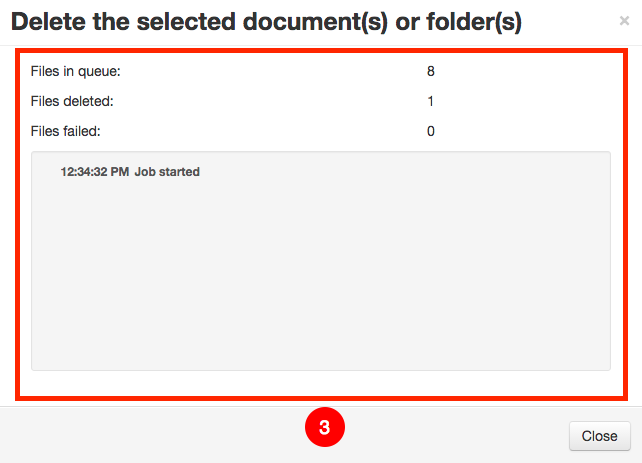 Details on the job being done
To view the jobs in a library, open the library administration interface and select "Jobs" under "Library Administration" (4).
Learn more: Access the domain administration options 
This screen displays the list of jobs that have been recently started in the library, indicating who start the job, the type of job, the status and the number of tasks processed. The jobs are sorted by date from the newest to the oldest. If a job status is "In progress", there will be a "Cancel" button (5) at the end of the job's row in the table. When a job is canceled, all the pending tasks remaining for this job are dropped without being executed. However canceling a job does NOT undo the tasks that have already been completed. For example, canceling a "delete" operation on a folder will not automatically restore the files that already have been deleted.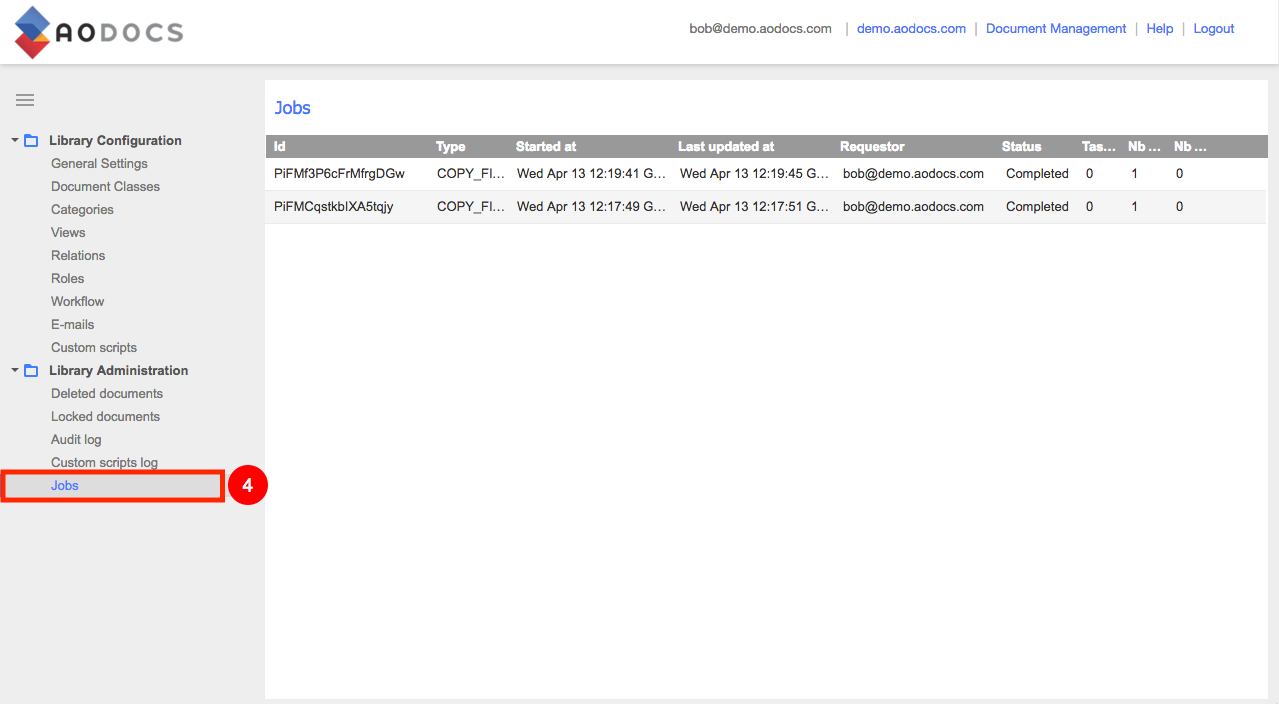 Canceling a job in the jobs list
Sometimes server side "jobs" - like deleting a folder - are not closed correctly and remain "pending", preventing users from doing other tasks. In this case, an error message appears on the top of the page: "Another job is already running in this library".