Dear Smartbar user,
Below you'll find the new feature and the bug fix in AODocs Smartbar Version 5.0.
Note:
- In order to provide the best experience and an even more secured extension, the Smartbar 5.0 only works with Google Chrome version 51 and above. Learn more here for: System and browser requirements.
- You have to authorize new permissions to activate and use this new version of the AODocs Smartbar. Learn more here for: Permission required by the AODocs Smartbar? 
New feature
The AODocs Smartbar is now integrated with Gmail!
You can now import your emails and their attachments from your Gmail and save them as new AODocs documents in your libraries. With this new feature, you'll be able to:
Decide how to import your email body—either as a Google Docs attachment or as an AODocs document description.

Select the attachments and inline images you want to import.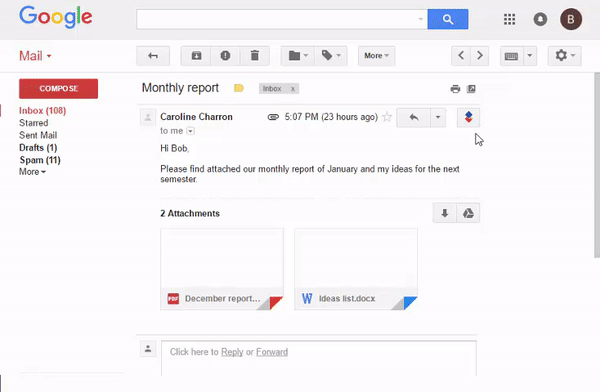 Learn more here: Import your emails into a Document management library and Import your emails into a Team Folder/Secured Folder library.
Bug fix
Super Administrators can now import files that are owned by other users.