Dear Smartbar users,
We're pleased to announce a new version of the Smartbar extension (16.0), planned to be rolled out at the end of August 2020.
---
Access AODocs features faster from Google Drive
With this release we continued our work on improving the Smartbar, to avoid you having to switch between the AODocs interface and Google Drive.
From the Google Drive interface or a Google document, you can now edit properties in two clicks!


If you have a pending workflow transition, it's available when you press the Show / edit file properties and workflow button in Google Drive.

To see the workflow transition history and comments on the document, you can use the Expand side panel button just as you can in the AODocs interface.


The workflow basket has been redesigned, to add more clarity in the list of tasks you have to perform.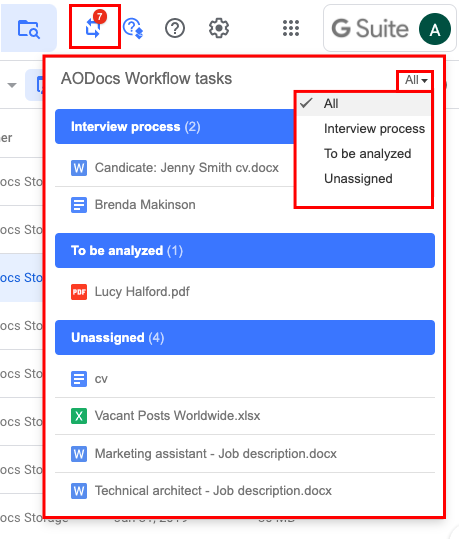 ---
Launch details
Version 16.0 will be progressively rolling out at the end of August 2020.