As a contributor in an AODocs library, you can create new folders (if you have permission).
Notes: Folders are always available in Team Folders and Secured Folders. In Document Management libraries, folders must be configured by library administrators.
1. In a view with Browse by Folder, select New Folder in the More actions menu next to the name of the folder where you want to add a subfolder.
Tip: In standard views you can also use the Create new folder button in the toolbar.
2. Enter the name of the new folder and click Create.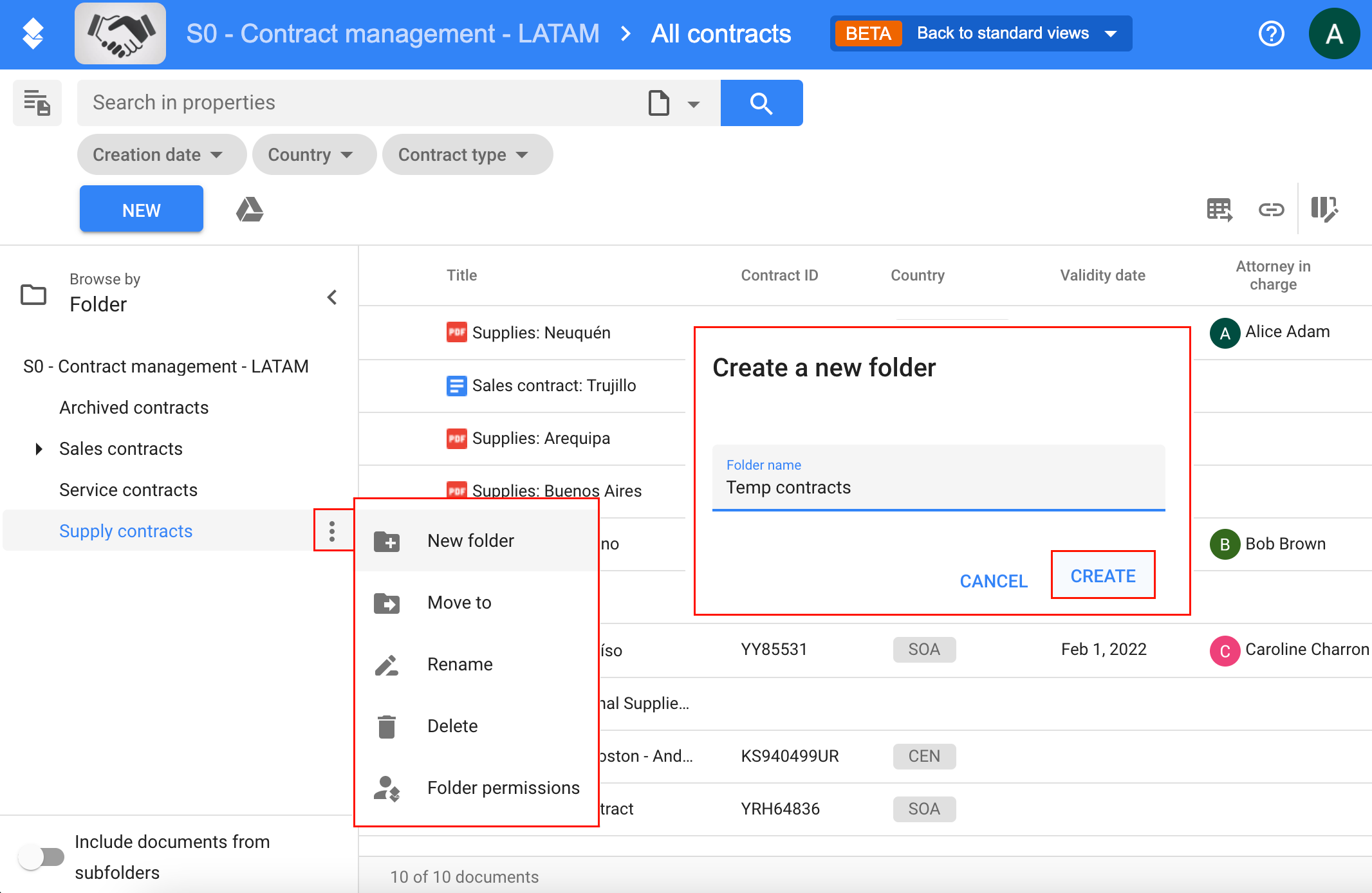 3. You can now move documents into the newly created folder.
Note: All documents that were created before folders were activated are located at the root folder level.