The AODocs mobile app is a mobile application that brings AODocs features directly into your mobile device.
Use views to browse your documents and folders. You can customize your views.
This article explains how to:
Automatically generated table of contents
---
Open views
If multiple views are configured in your library, you can select different views to access your documents.
1. Press the button displaying the name of the current view to open the list of available views.
Note: If only one view is configured in your library, the views button is not available.
2. Select the required view.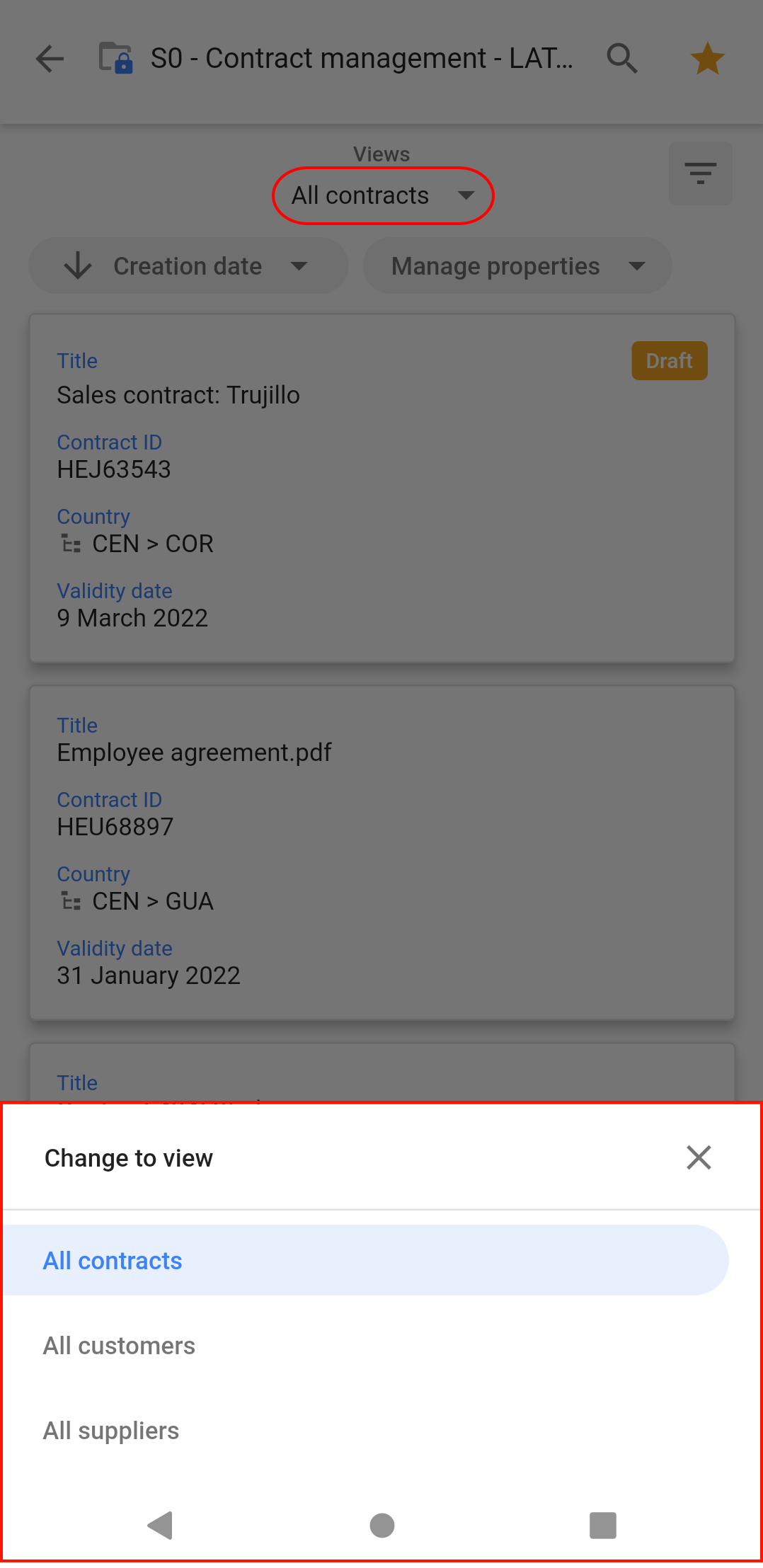 The view opens.
---
Browse documents
When your view opens, documents are displayed in the order defined for your view by your library administrator, unless you have customized your view. Learn more:
Note: Any draft documents you can access are displayed with a yellow Draft tag.
Search for documents using keywords
1. Press the Search button.

2. In the list of previous searches, you can:
press an item to rerun a previous search

press the cross to delete an item from your list of previous searches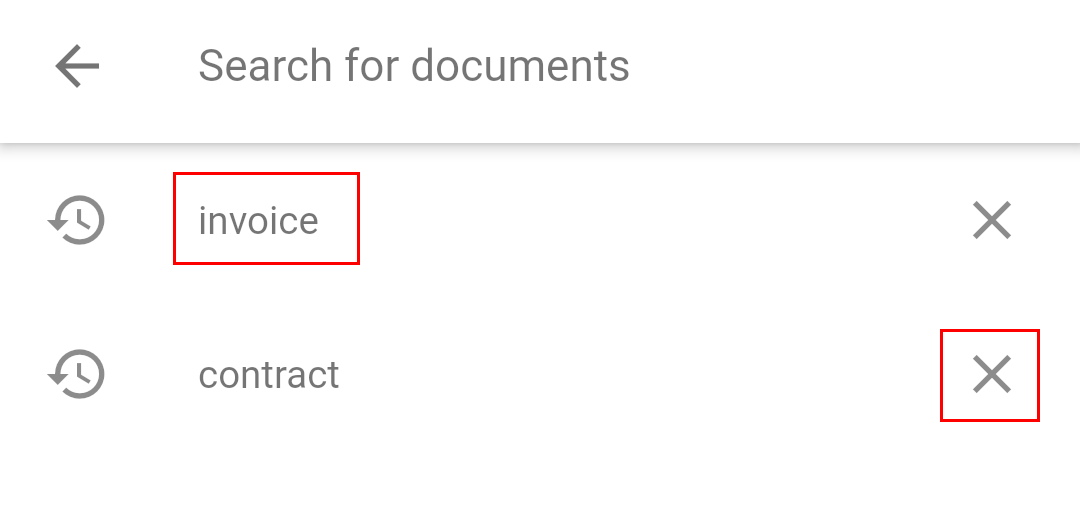 2. Alternatively, in the search bar, fill in one or more keywords.
The list of documents is updated and displays all the documents that have one or more of your keywords in any of the following:
title
system properties
custom properties
description field
attachments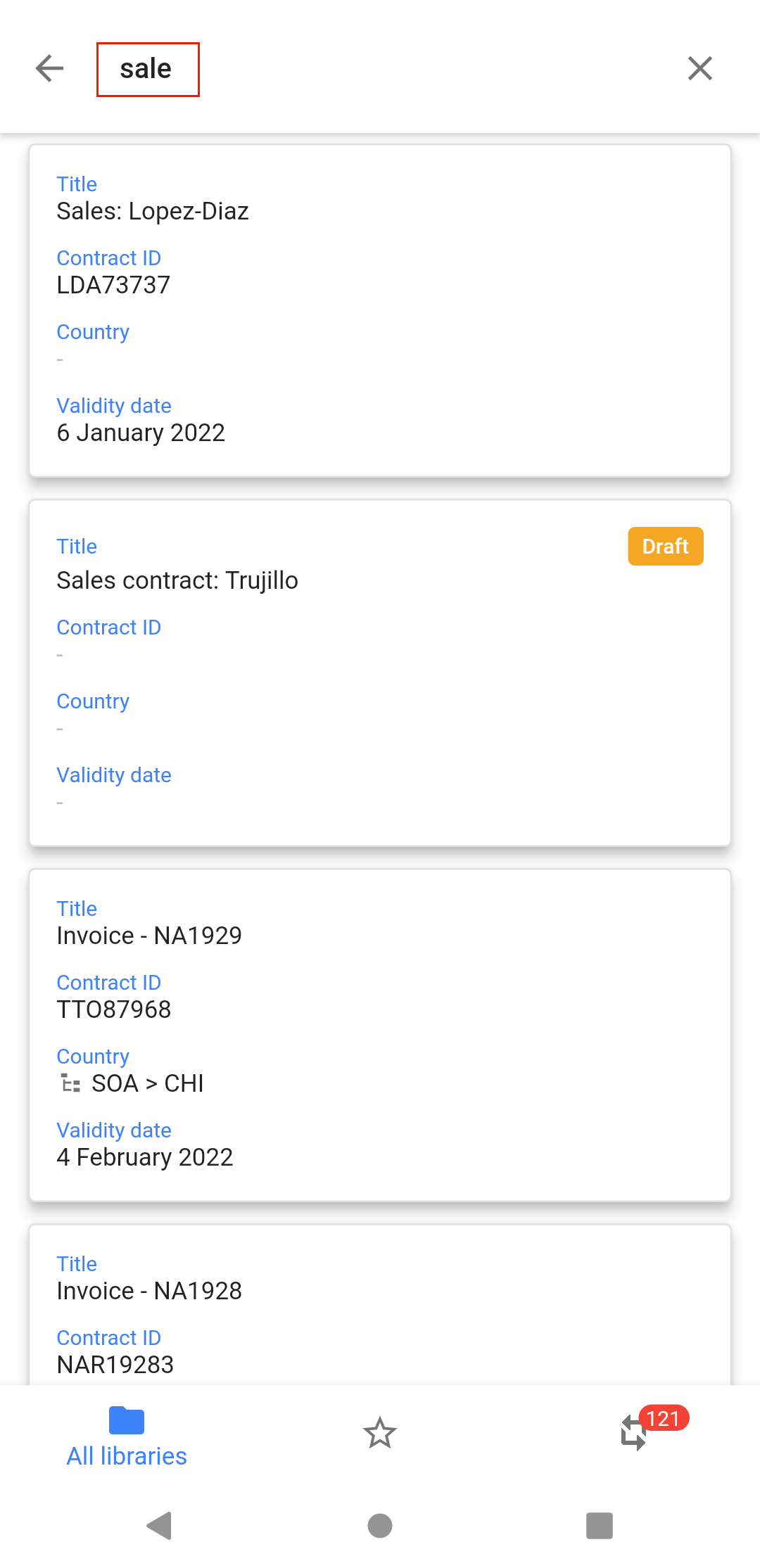 Filter documents in your views
If your administrator has set up one or more filters based on Boolean properties in your view, you can filter your views according to these properties.
1. Press the name of the filter in the view.
Tip: Swipe across to view the filter.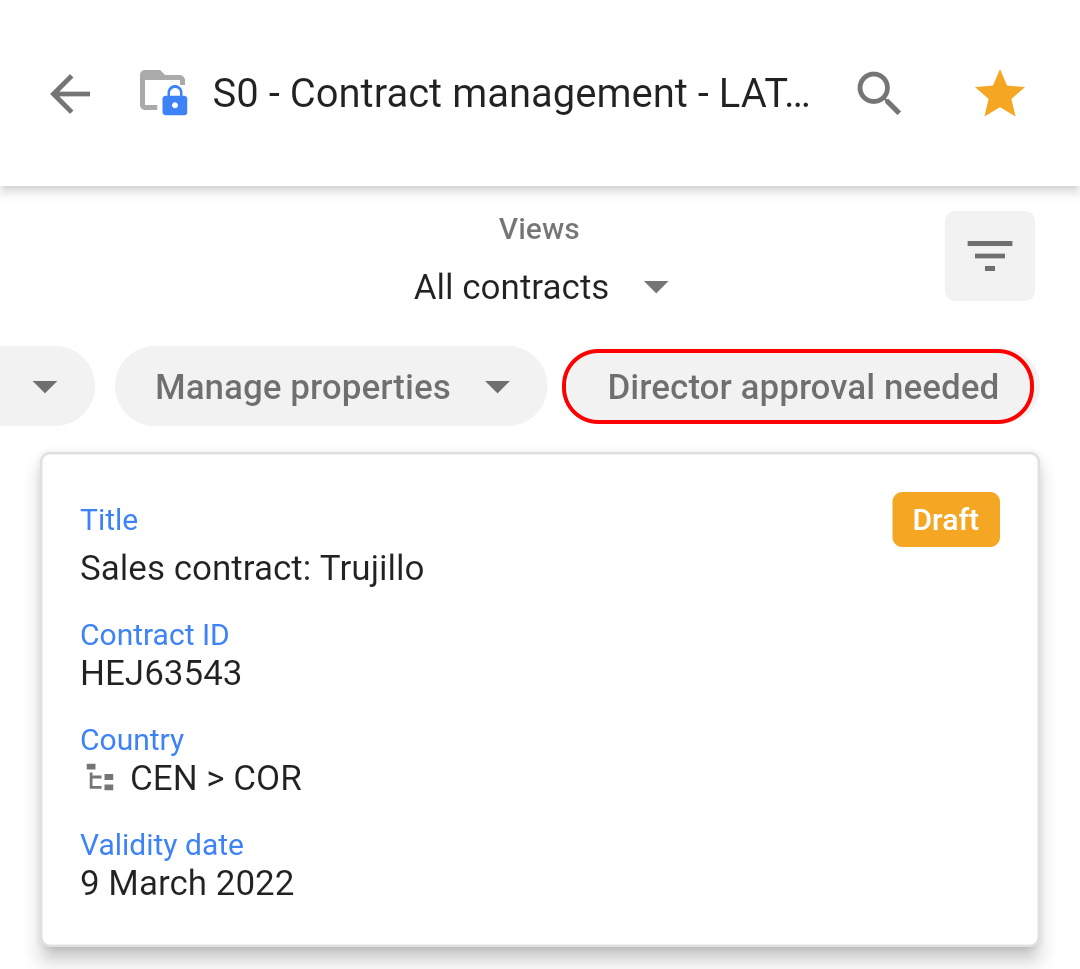 2. Select True or False.
Tip: To revert your selection so the filter isn't active, press Clear.
Press Apply. Only documents with the Boolean property set according to your choice are displayed in your view.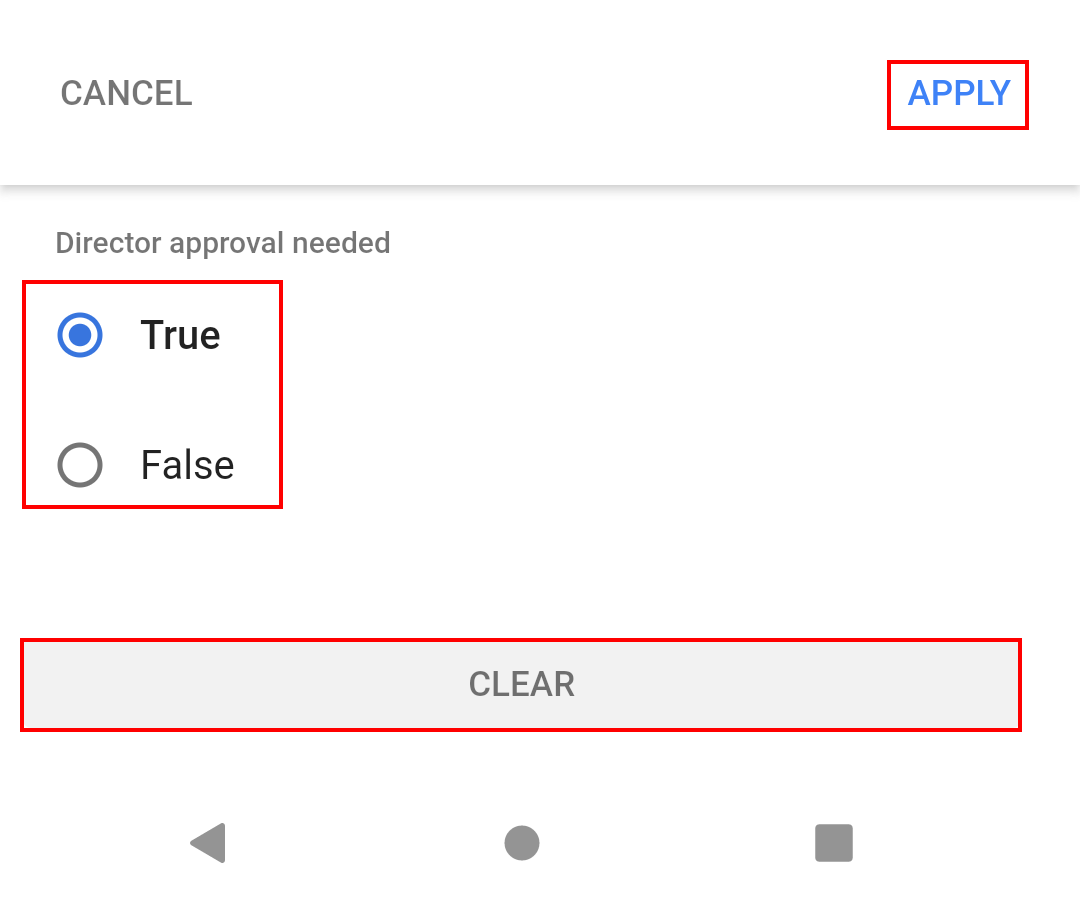 When a Boolean filter is active its button displays blue.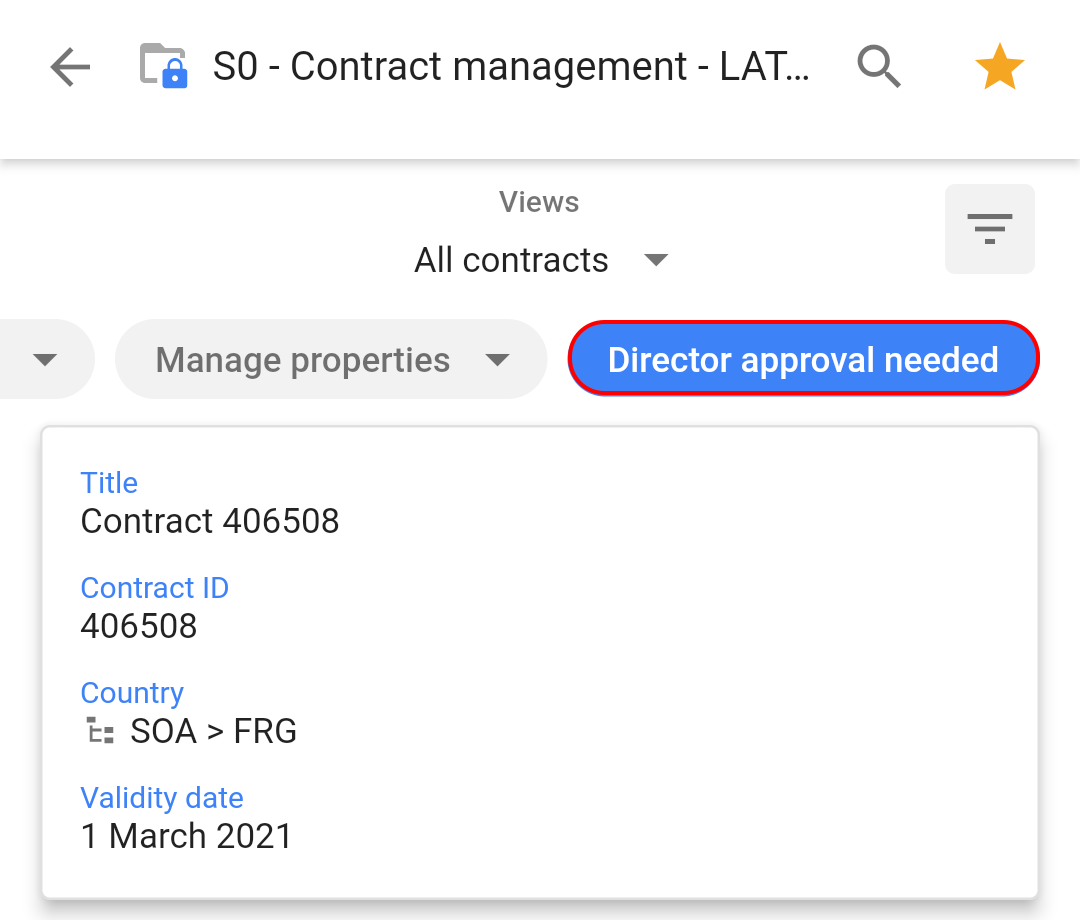 ---
Browse folders
When you open your view, folders (if defined) are displayed in alphabetical order. You can navigate the folder structure to access your documents.
Note: Learn about known limitations with browsing folders in the mobile app.
Press the name of a folder to open it.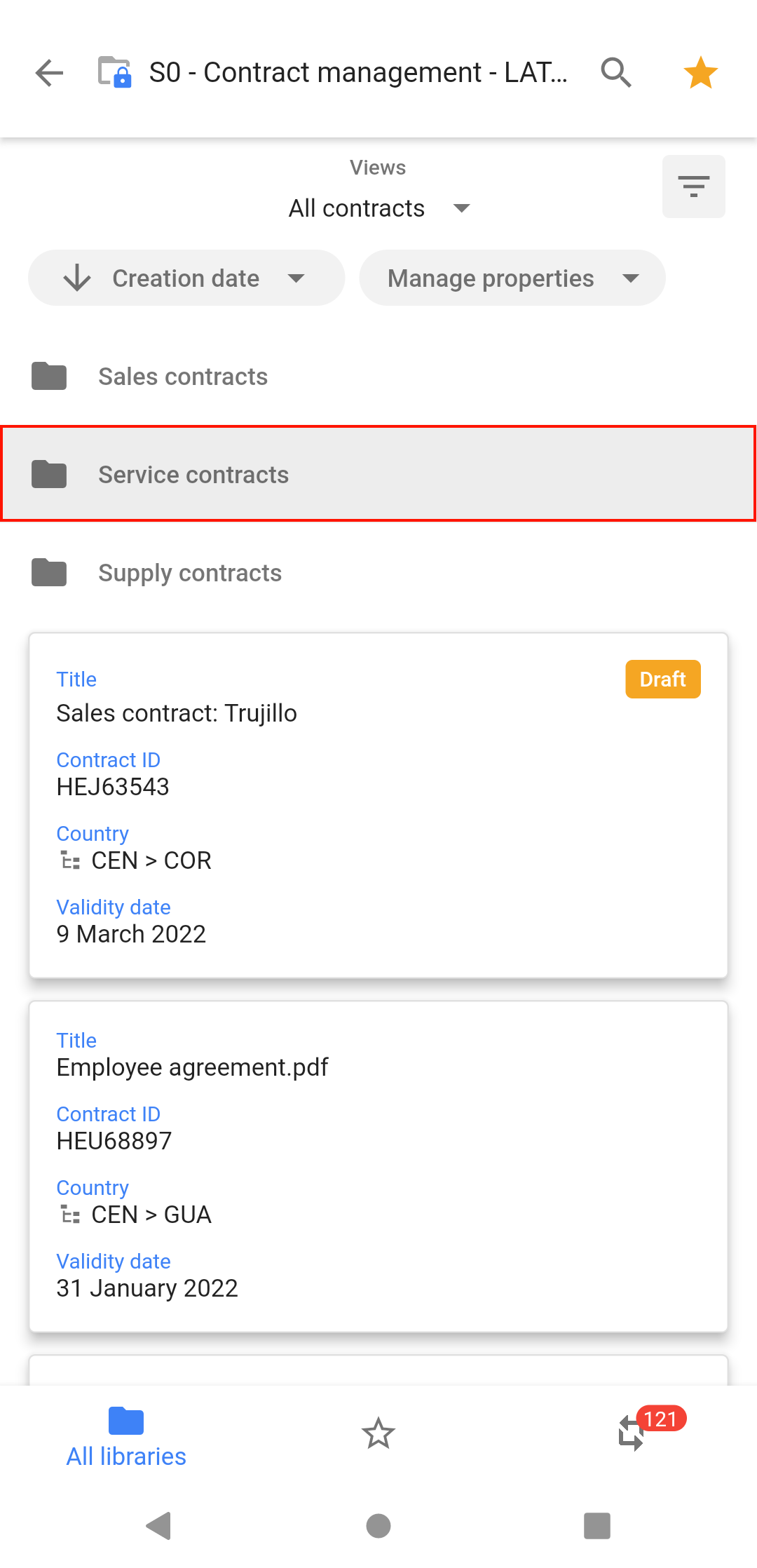 The available items are listed.