Documents whose document class have a workflow configured can be move from one state to another by the workflow validators from the AODocs and Google Drive interface. This article explains how to perform a workflow actions from the AODocs interface.
Learn more: What are workflows?
1. To perform a workflow action on a document, open the document in AODocs and click on the workflow button.
The workflow menu appears and displays all the workflow actions that you can perform manually for this specific state.
Note: If you have no workflow actions to perform on the document, the workflow button and menu aren't displayed.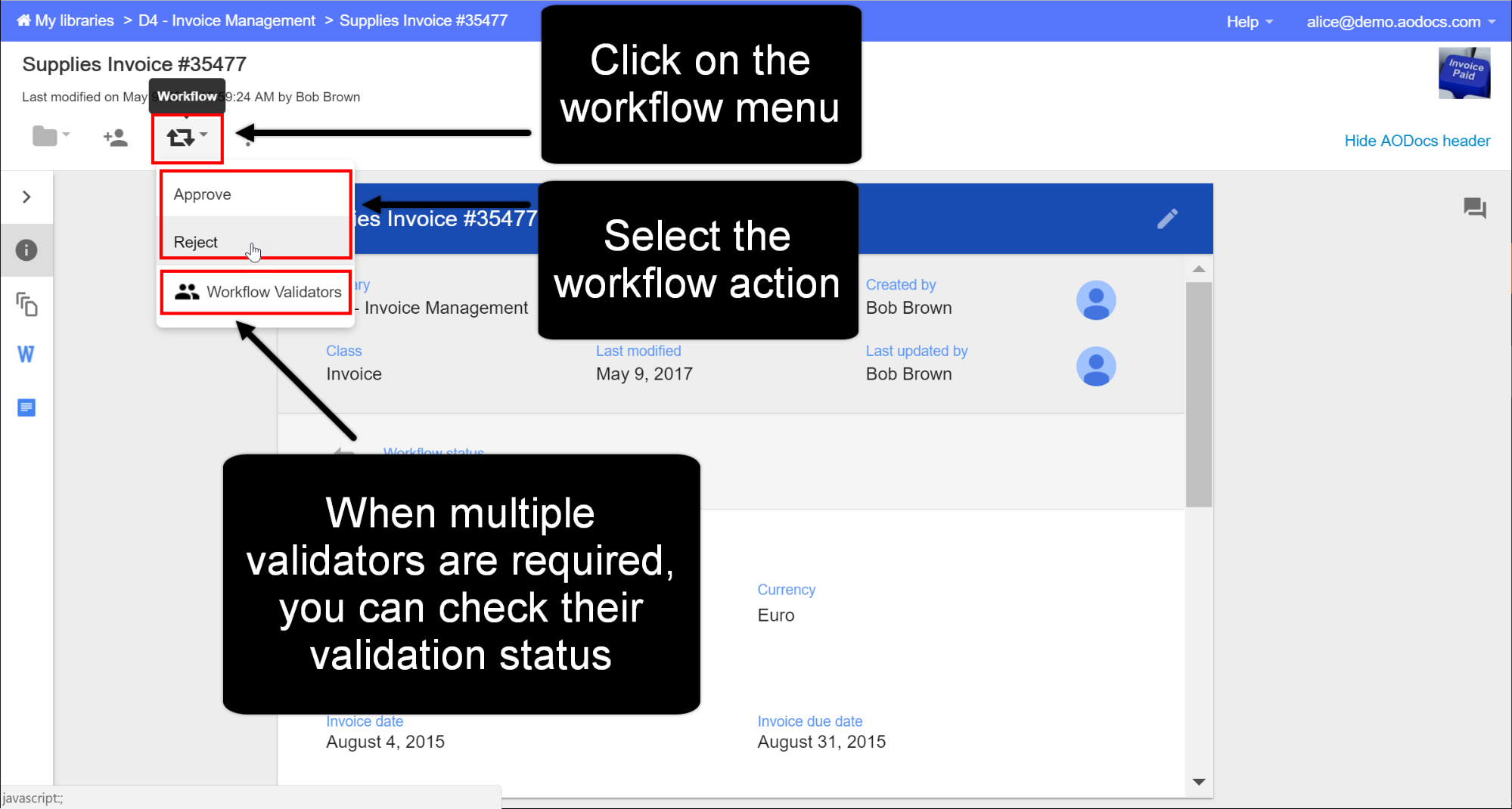 2. If several people need to validate a workflow action on the document, select "Worklfow Validators" from the workflow menu to check who has validated the document. 
It displays all validators of the parallel validation action and sorts them into two groups:
the validators who have not yet validated the document

those who already have

3. As a validator, click on the workflow action. You can enter a comment related to your workflow action and click on "Submit".
Note: Comments are not available for parallel workflow actions, when multiple validators are required to validate the document.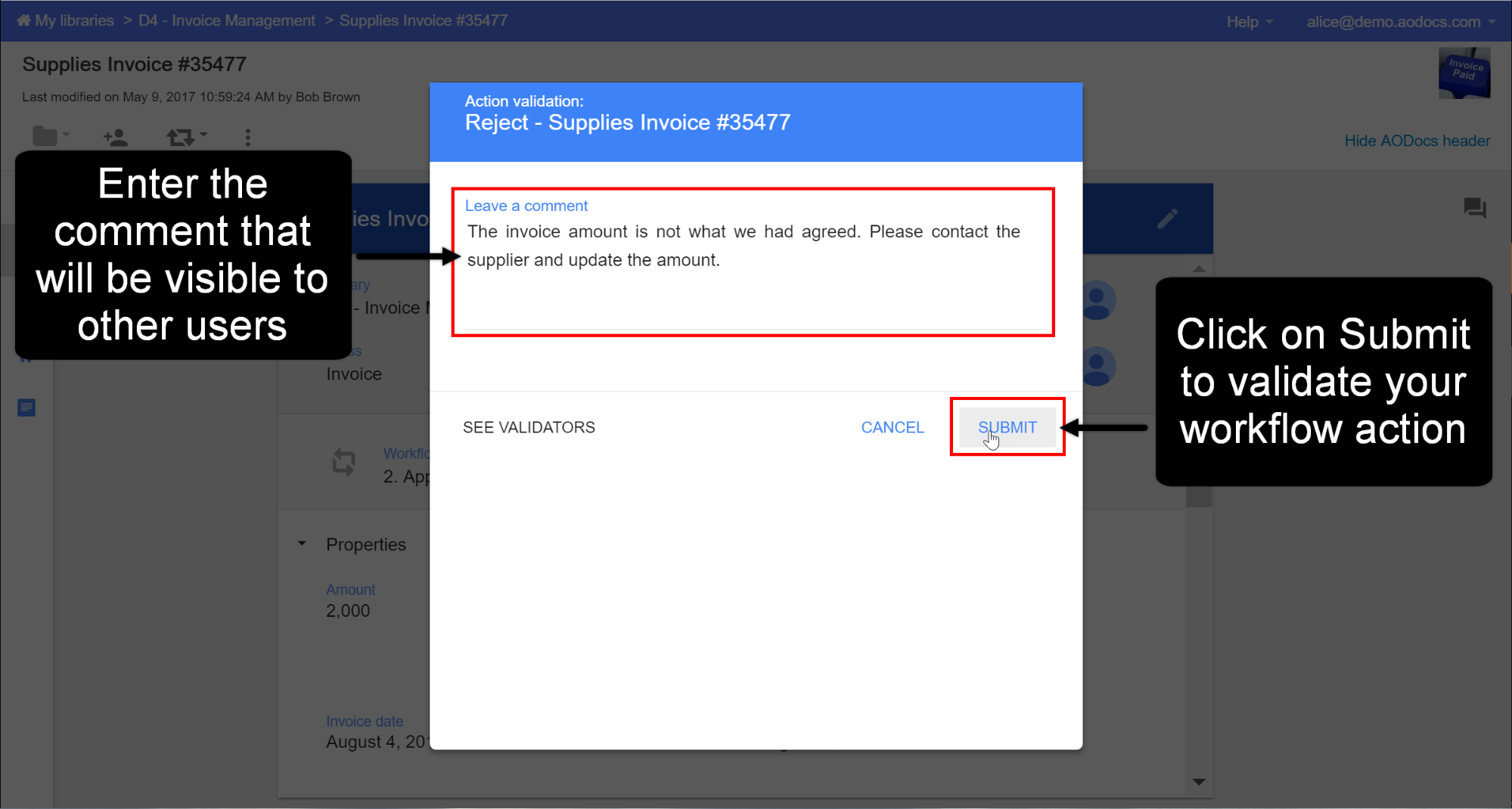 4. Once you have validated the document:
the workflow state is updated

you you can see all workflow comments and actions in the Properties panel of the document, in the comments pop-up on the right
Note: If there are no workflow comments, you can still access the workflow actions in the document history.