Perform workflow actions
Last update :
To perform a workflow action on a document, open the document in AODocs. If the document is in a workflow state where actions are available, and if you have the permissions to perform some of these actions, a workflow menu (1) will be displayed. This menu lists the actions you can perform (2). If the document is in a state where multiple people have to validate the document, the workflow menu provides a button to display the list of all the users who have to review the document ("Workflow Validators" (3)). 
Learn more here: What are workflows?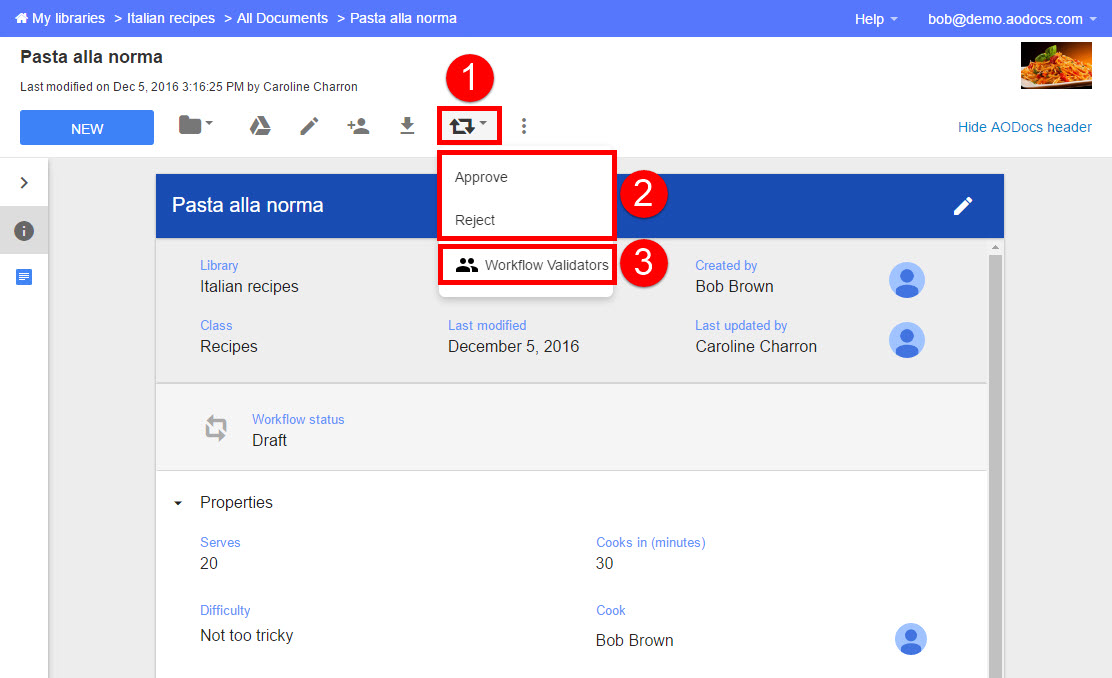 Performing workflow actions in an AODocs document
When clicking on the "Workflow Validators" button, you will see a pop-up showing the list of validators who have the permission to perform workflow actions on the document. This list is divided into two parts: the validators who have not yet performed any action (4) and those who already have (5).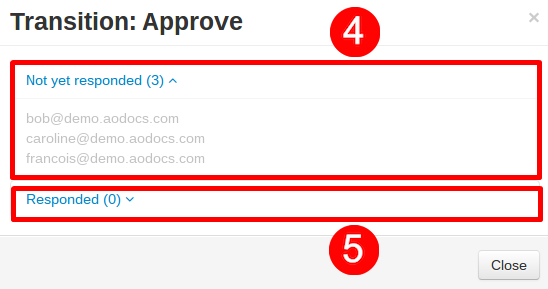 Workflow validators pop-up
Note that the workflow task list displays the list of all the documents in your library having pending workflow actions for you to perform.