The AODocs Smartbar is a Chrome extension that brings AODocs features directly into your Google Drive interface. 
You need the AODocs Smartbar if you are accessing folders managed by AODocs in your "My Drive". 
Important:
- You need to install the AODocs Smartbar. Learn more here: Install the AODocs Smartbar.
- The AODocs Smartbar is only available for the Chrome browser. Learn more about Google Chrome extensions Google Chrome extensions here.
You can use the AODocs Smartbar:
---
 Use the AODocs Smartbar from your Google Drive interface
The AODocs Smartbar allows you to: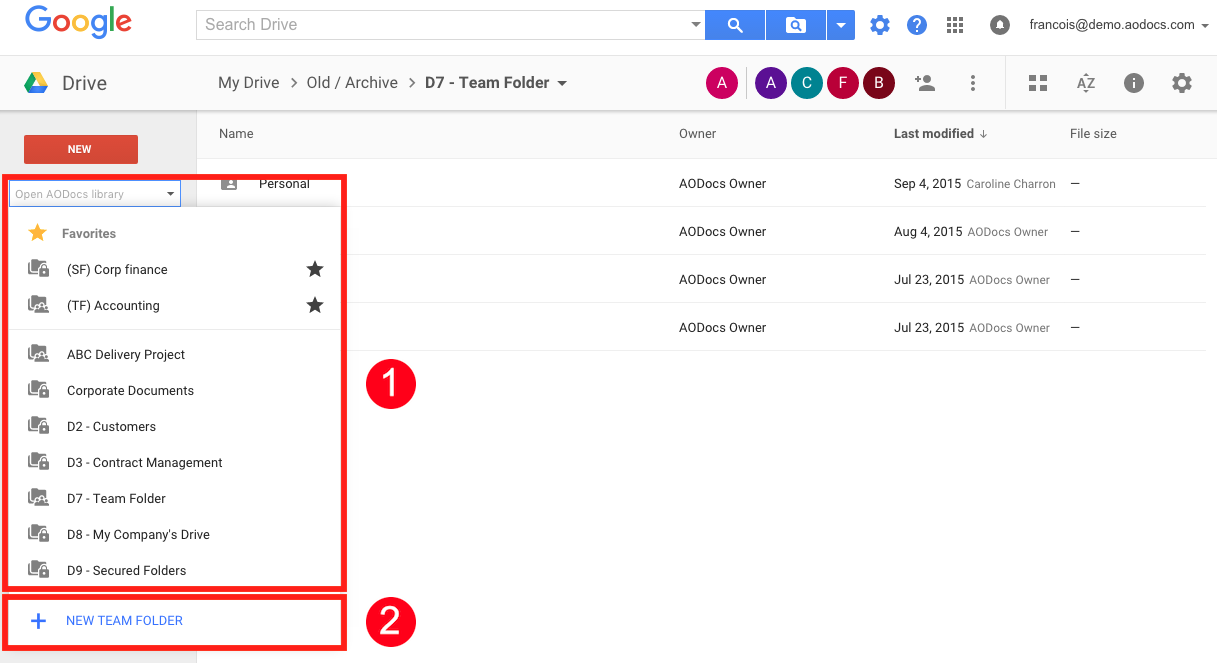 Accessing Team Folders and Secured Folders in Google Drive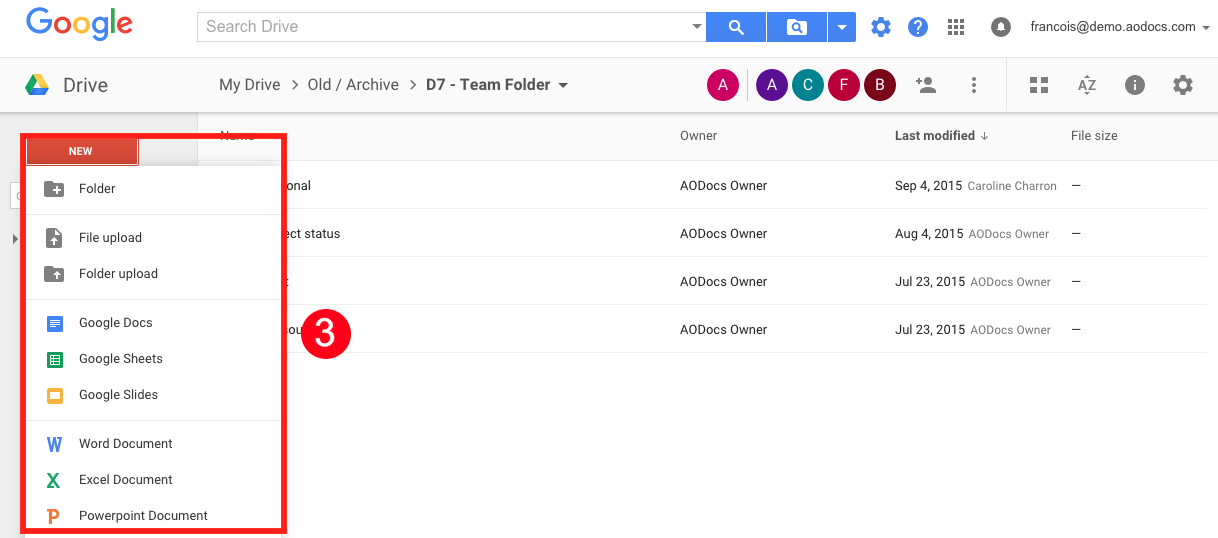 Creating new files and folders

Importing files or folders to AODocs


Accessing Library trash and restoring documents from Library Trash


Searching for files in specific folders and subfolders


Renaming, moving or deleting files and folders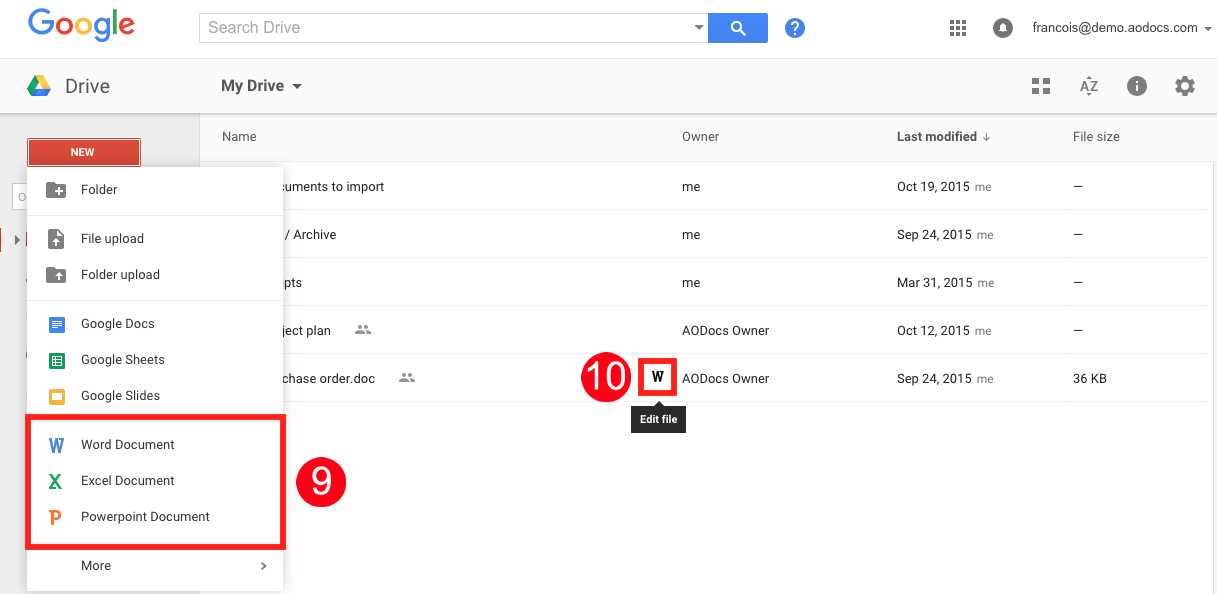 Creating new and editing existing Microsoft Office files directly in the Google Drive interface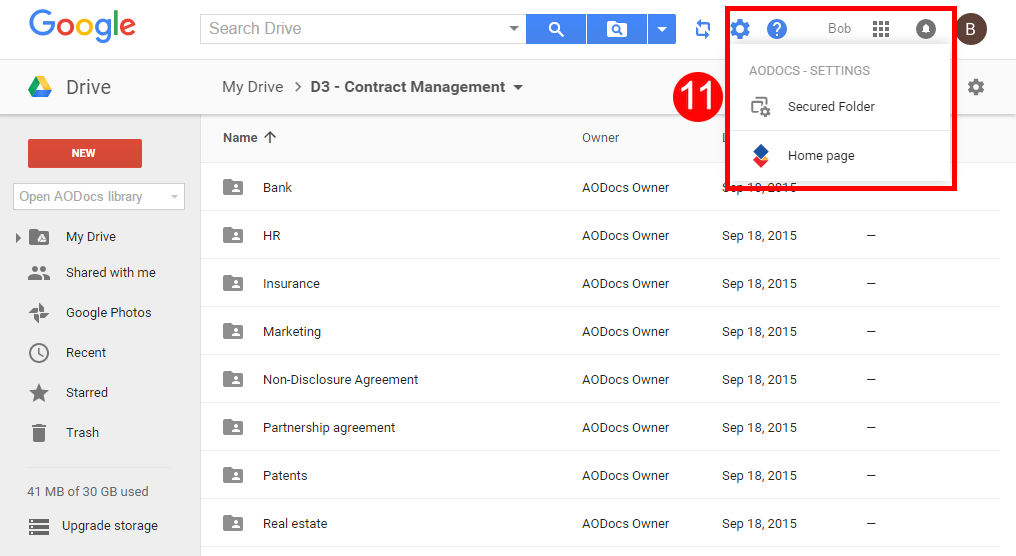 Configuring settings for your AODocs Folders in Google Drive


Switching domains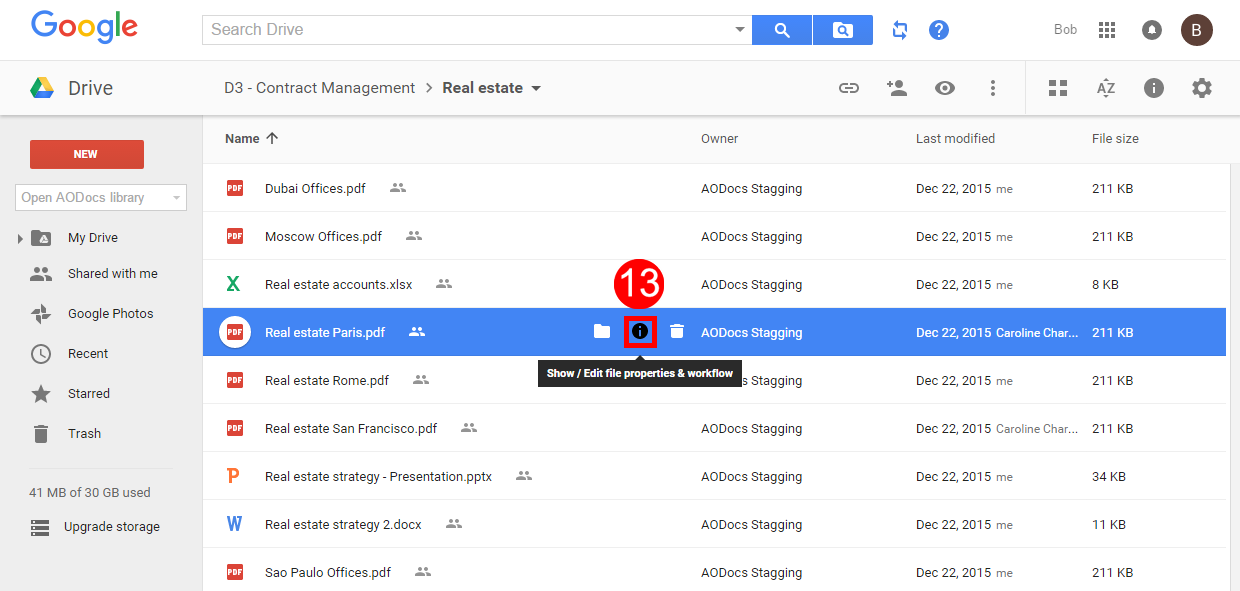 Displaying and editing file properties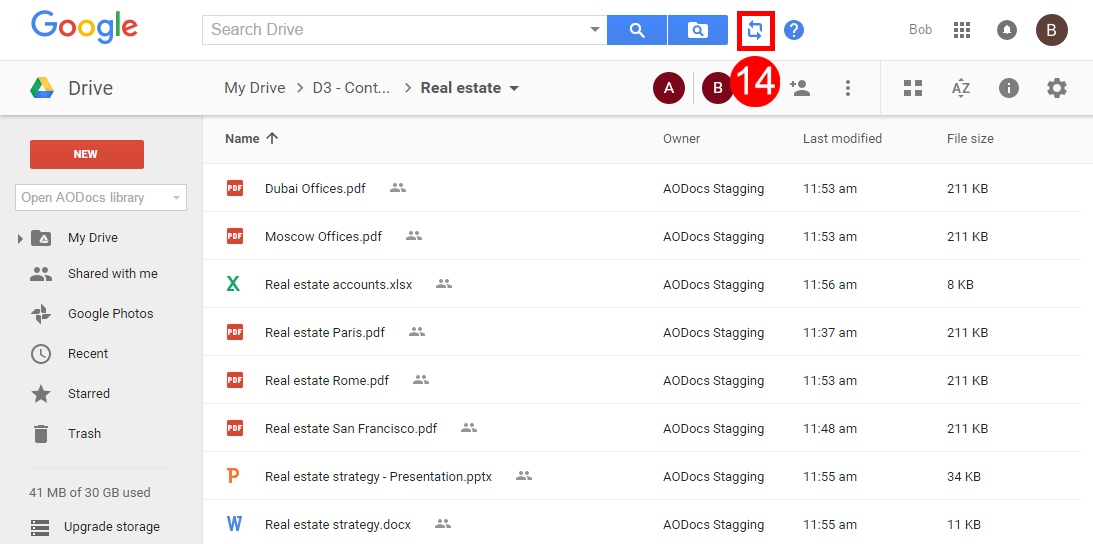 Performing workflow actions 
---
Use the AODocs Smartbar from your Gmail interface

Importing your emails from Gmail