What is the Universal File Opener (UFO)?
Last update :
The Universal File Opener (UFO) is a Google Chrome extension. It enhances the Google Drive interface by allowing you to:
open the non-Google files locally on your computer in the corresponding application.
save the changes you have made locally on your computer directly in Google Drive.
For instance, if you open a PDF file with the UFO from the Google Drive interface, Acrobat Reader will launch on your computer and open the PDF locally.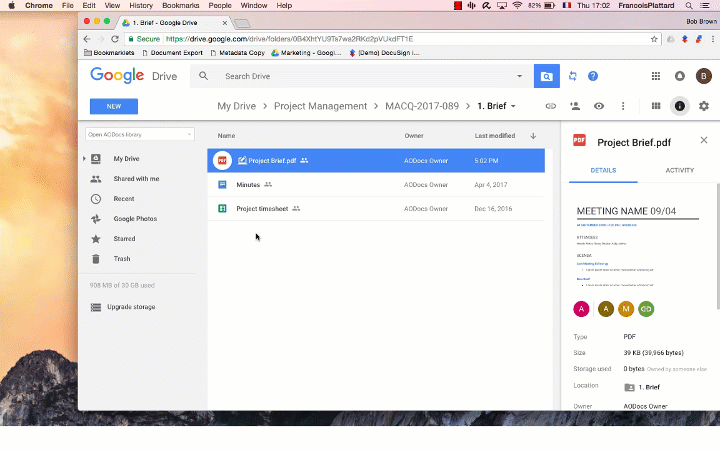 Important:
- The UFO is compatible with all the non-Google files stored in Google Drive (Google Docs, Sheets, Slides and Drawing can not open locally). 
- It supports all the types of files format and sizes.
- It requires the installation of a local client available for macOS and Windows.

Note: For G Suite Business and Enterprise clients, UFO also supports the files stored in Team Drives.