The AODocs mobile app is a mobile application that brings AODocs features directly into your mobile device.
This article explains how to create documents in the AODocs mobile app.
Important: You can currently create documents in Document Management libraries only.
1. Open a Document Management library in which you have permission to create documents.
2. Press the Create new document button.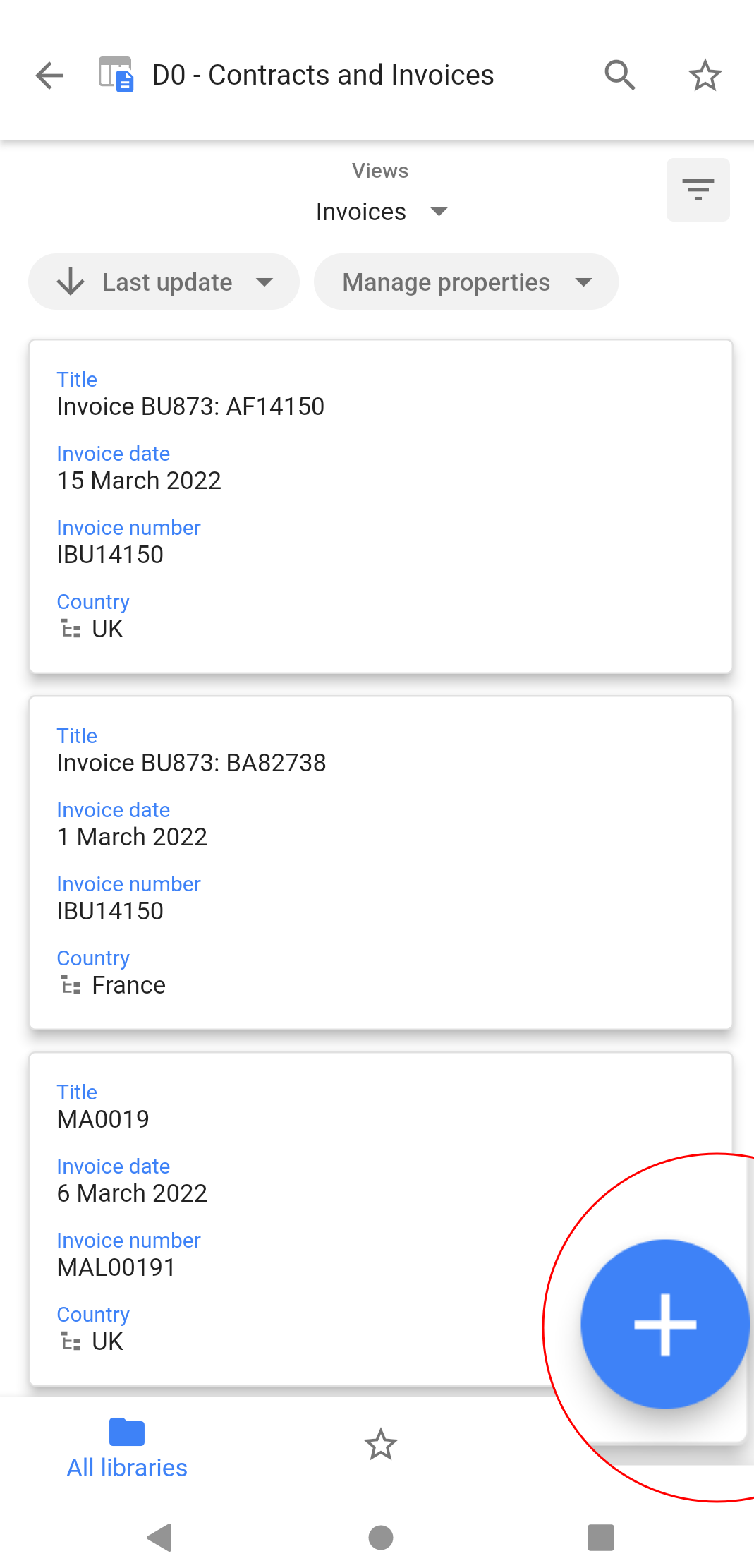 3. A panel appears displaying the available options, depending on the configuration of your library. Select the required option (document class, template).
Learn more about the options available in Document Management libraries.
Note: If there's only one document class in your library with no templates or with a default template, a new document opens in create mode directly.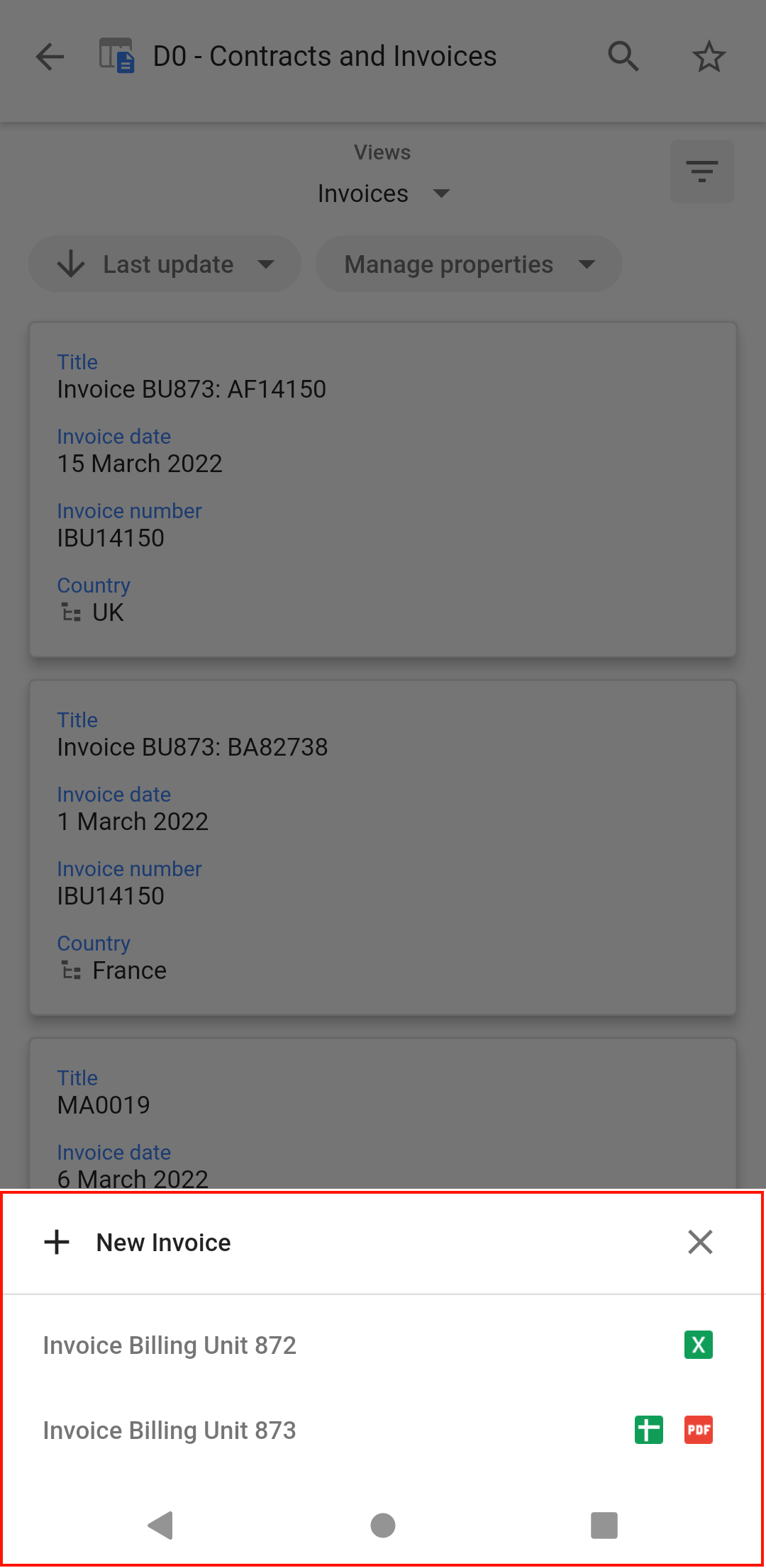 4. An unsaved document opens in create mode.
In the Properties tab, fill in the title and any mandatory properties.
Note: If calculated titles are configured for the document class, you can't edit the Title field. A title is automatically calculated when you save your document. Learn more: Create formulas for calculated titles.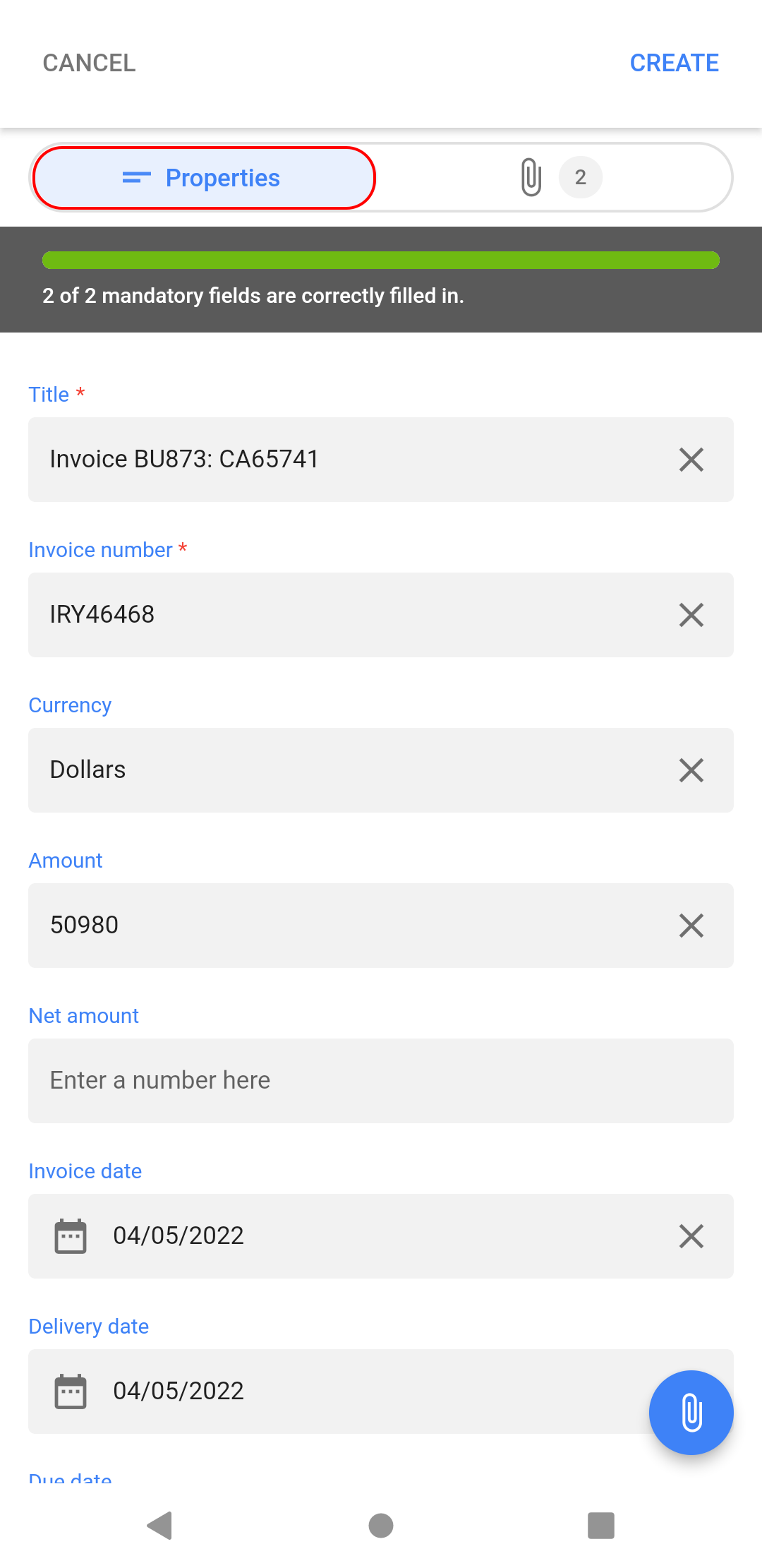 5. If required, add image files or photos in the Attachments tab.
Note: The Attachments tab displays any image files or photos you add manually and, in a separate list, any template attachments if you created your document from a template.
6. Press Create.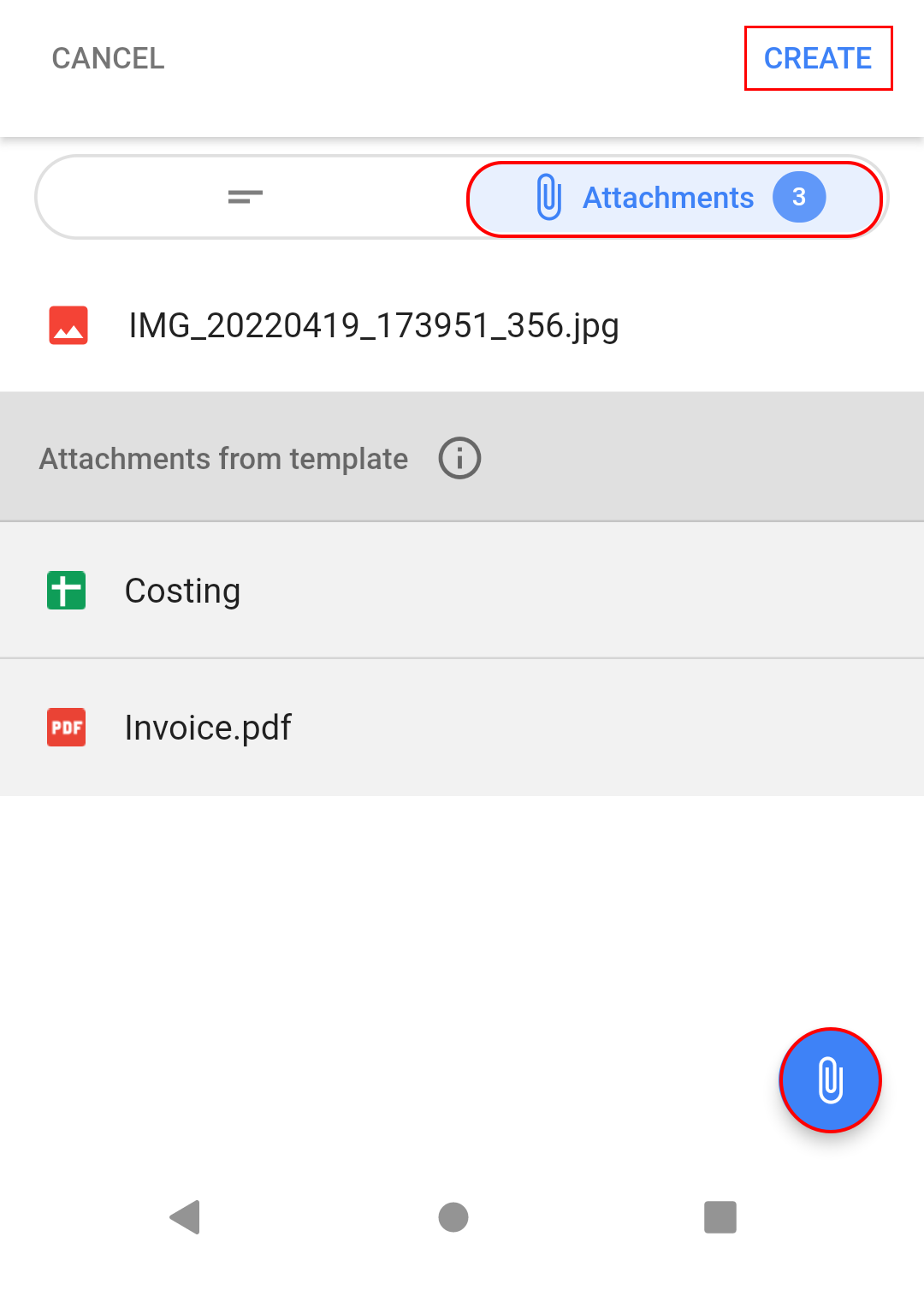 Your document is created.