The AODocs mobile app is a mobile application that brings AODocs features directly into your mobile device.
This article explains how to:
Automatically generated table of contents
---
View the document and workflow comments
On the document page, press the More actions menu and then select Comments.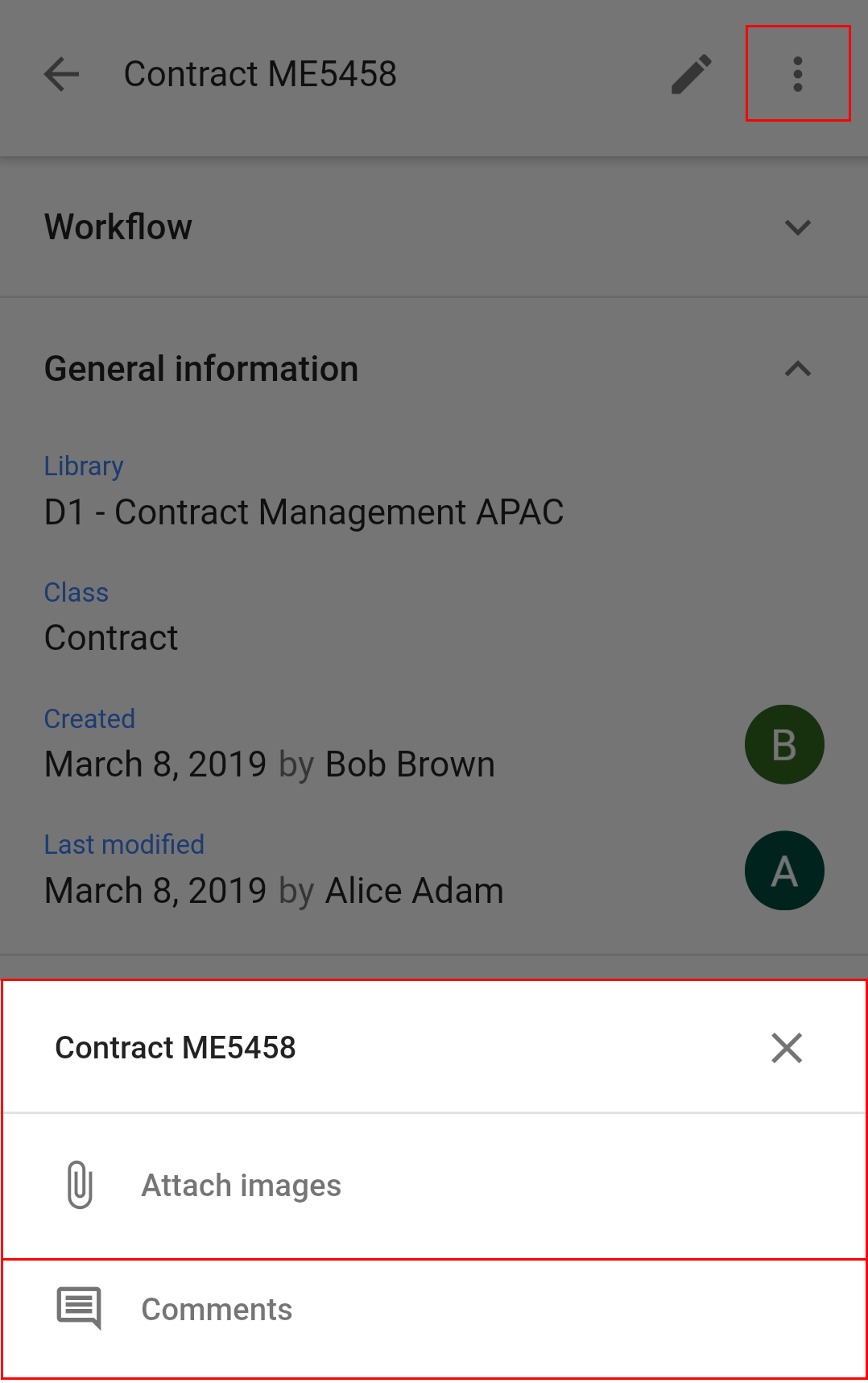 The Comments page opens and you can view the workflow comments and document comments. Learn more about comments: The Comments tab.
---
Add and delete document comments
If you have can comment or edit access to a document, you can add comments in it.
When you view the comments, an Add comment field at the bottom of the screen lets you create a new comment: type your comment and press send.
To delete a document comment, press the trash button next to the comment you want to delete.
Notes:
– Only administrators can delete document comments.
– You can't delete workflow comments.