The AODocs mobile app is a mobile application that brings AODocs features directly into your mobile device.
This article explains how to:
Automatically generated table of contents
---
Open documents in the mobile app
In a view, folder, document search or list of documents in a workflow state, tap the name of a document to open it.
---
Understand the document page
The mobile version of the document page opens and you can browse the available sections in your document.
Note: In the AODocs mobile app:
– empty sections are not displayed
– if you open a draft document, a banner indicates who checked it out and when
– if you have a pending workflow action on the document, the Workflow button is displayed in the Workflow section – learn more: Perform workflow actions.
– the document description opens on the description page
– you can't edit the document description

Tips:
– You can expand and collapse the sections by tapping their name.
– To refresh the page, scroll to the top of the document and swipe down. You can do the same to refresh your list of libraries, list of documents in a view, and list of pending workflow tasks.
– Tap the Back button to navigate back to the view, folder, document search or list of documents in a workflow state you were browsing.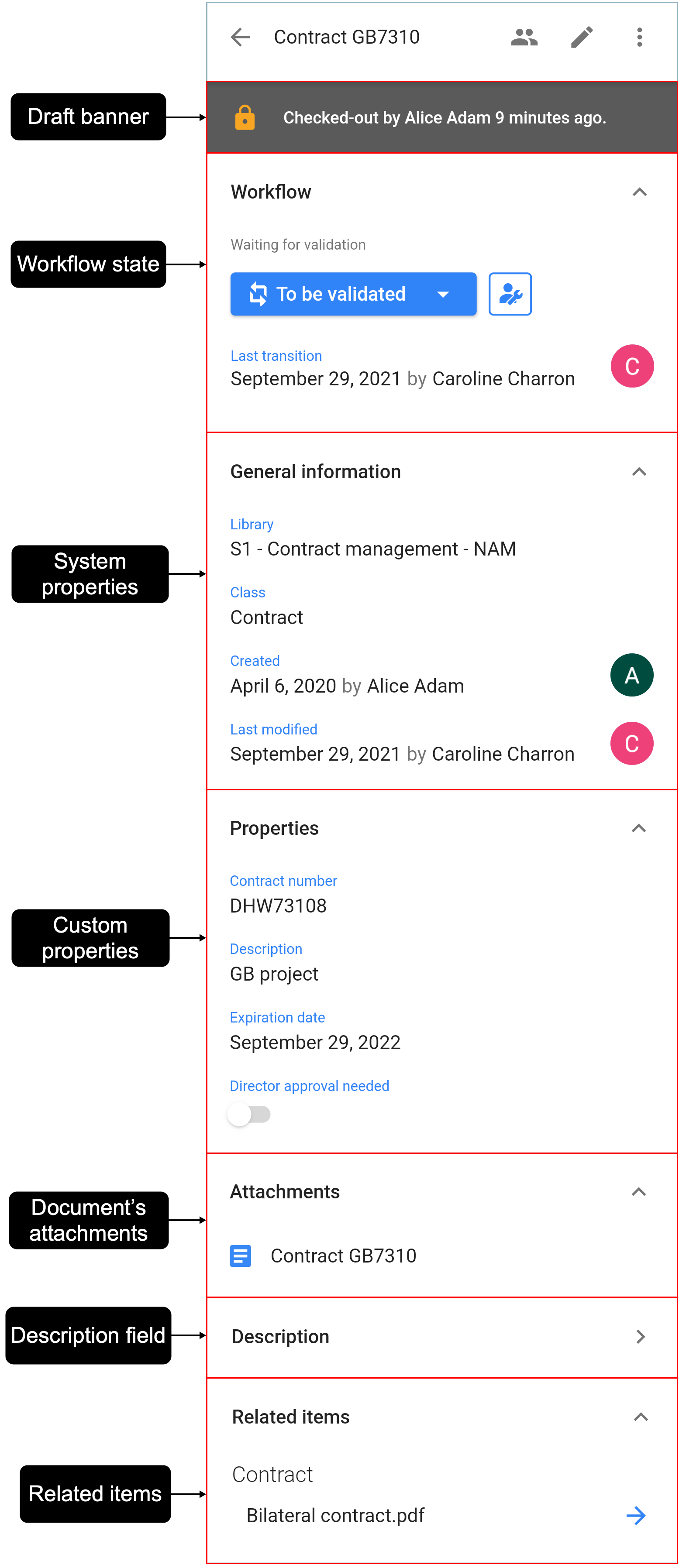 A document page with all sections available
If your document has related items, you can tap the name of a related document to view its details. Learn more: Configure relations.
---
Preview and edit your attachments 
You can preview and edit your attachments from the document page in view mode or edit mode. 
1. Do one of the following:
open the Attachments section of the document page (see above)
tap the Edit button, then select the Attachments tab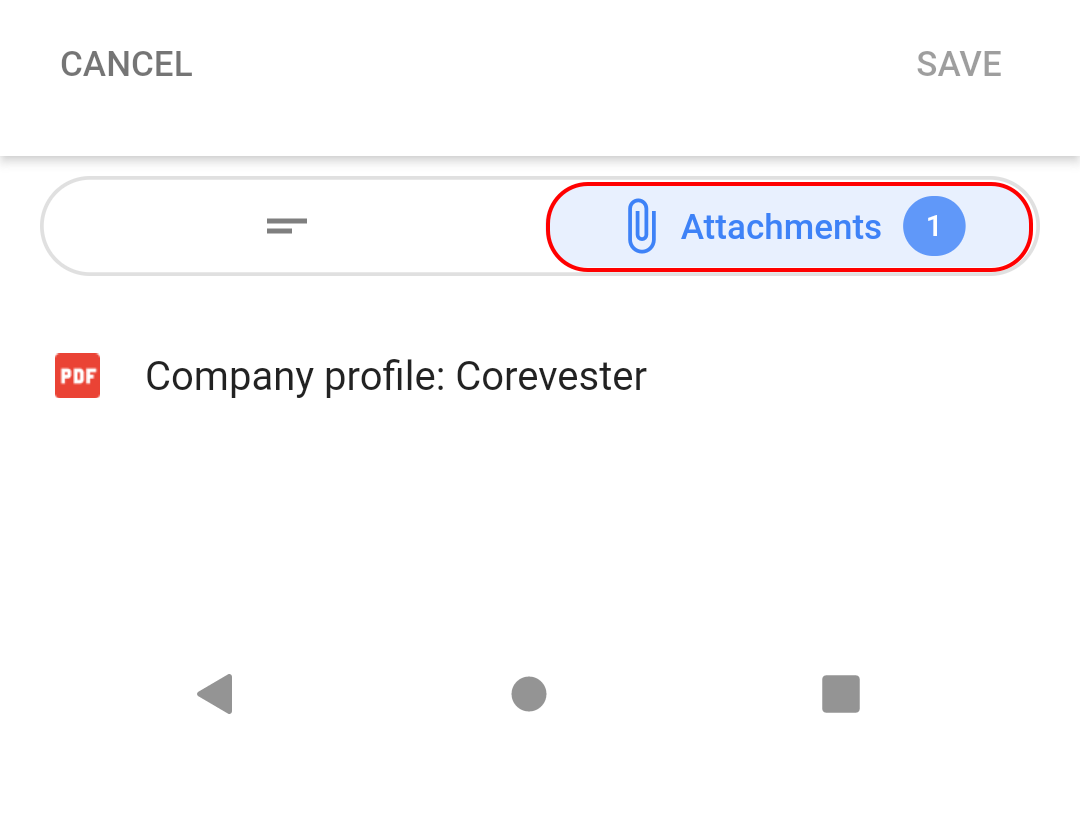 2. Select the required option:
To preview Google files in Google Drive: tap the attachment
To preview non-Google files, select: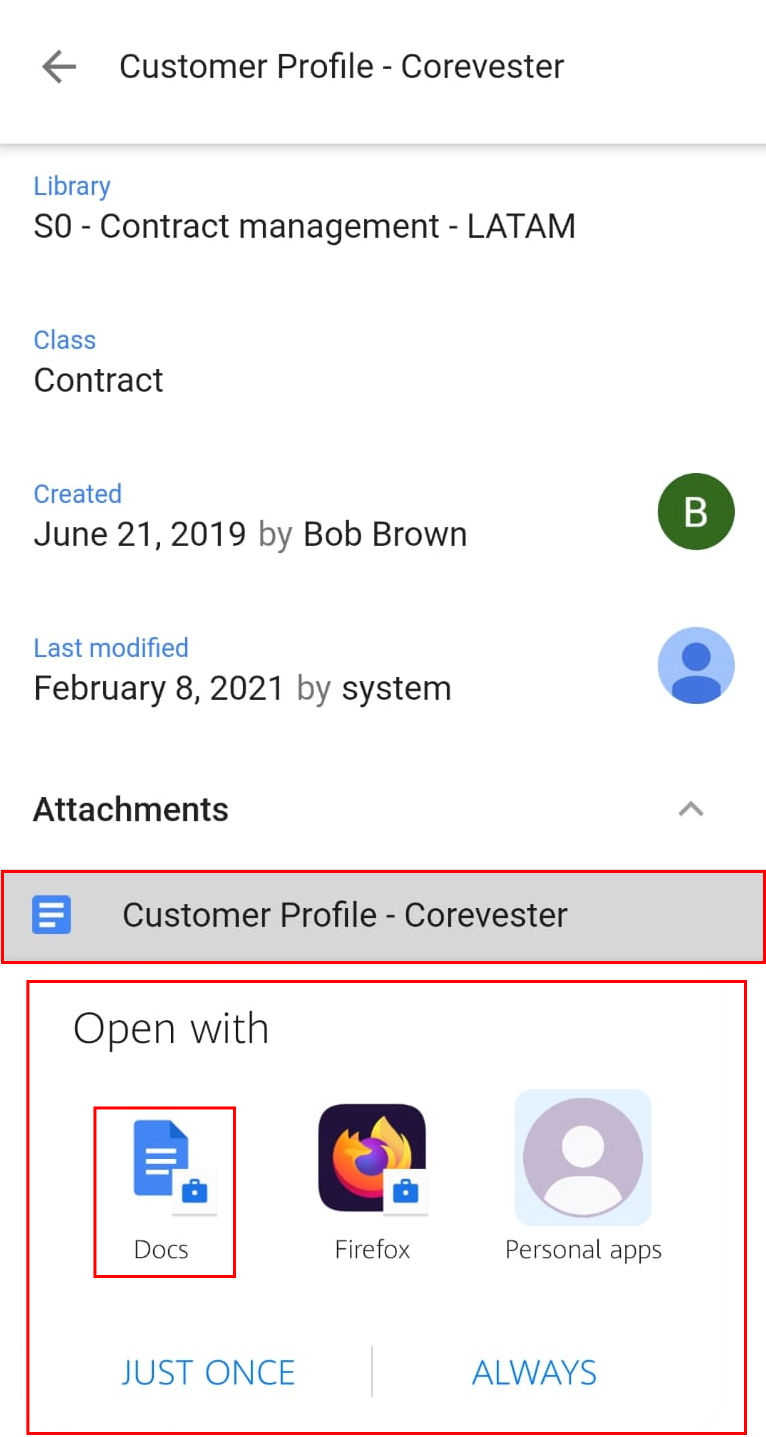 Google document with corresponding Google app installed
If you have edit permission on the attachment you can edit the file and save your changes.