To define categories for a library, go to the "Categories" (1) section of the Library Administration. 
You will see the list of categories already set up in the library: 
The "Name" (2) of the category is the name that will appear in the drop-down list where you select the document property type in the document class configuration screen.
The "Dynamic value" checkbox (3) determines whether non-administrator users can add new values to the category when editing documents. For example, let's say that you are defining a category containing a list of customers, and that the list contains only 3 values. If the "Dynamic value" checkbox is not checked, then a user editing a document will only be able to select one of the 3 existing values for the "Customer" category. But if the "Dynamic value" checkbox is checked, the user will be able to enter a value that is not in the list, and thus add a fourth value to the list.
The "Field Type" (4) column cannot be changed, it is always set to "Category", except for the system-created "Folder" category which is a folder tree, a special kind of hierarchical category.
To add a new category click on "Add new value" (5) and fill in the new line with the name of your new category.
To delete an existing category click on "Delete" (6). When your category is created but is empty, click on " Define values" (7) to define its values.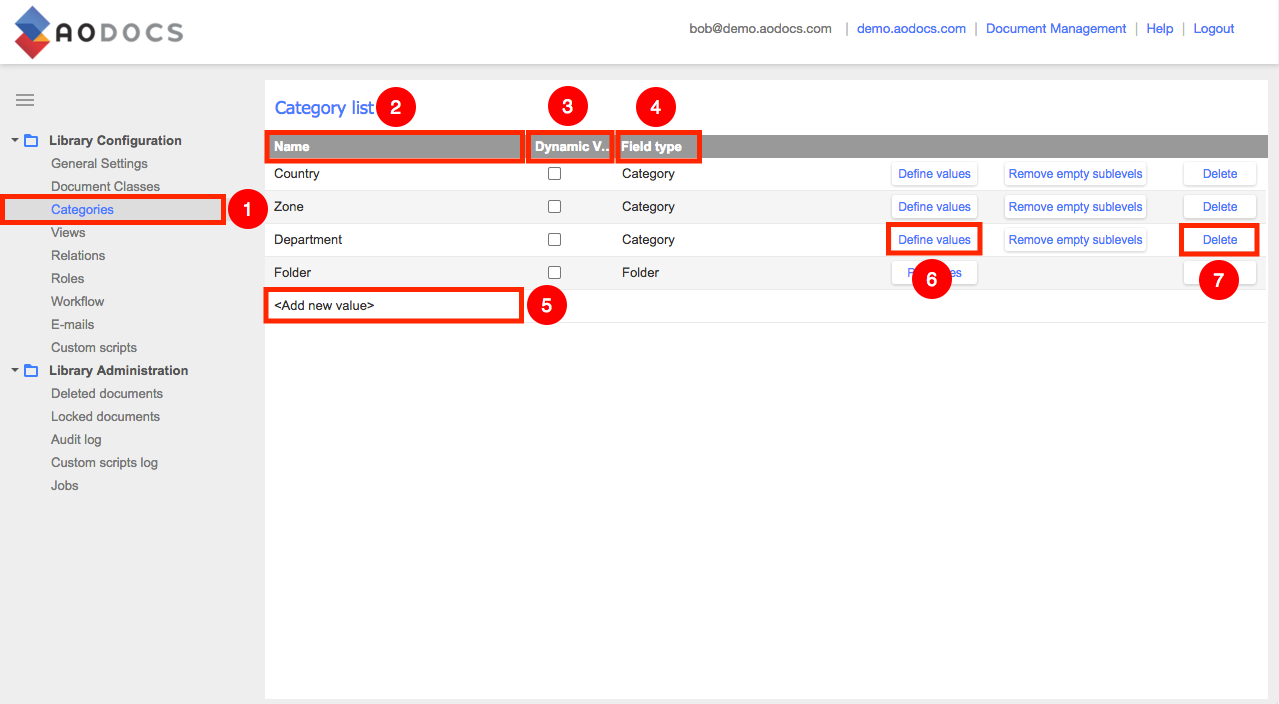 Managing the categories in AODocs
After clicking "Define values" you will see the list of values available for the category. You can rename the category value by clicking the "Edit" button (8). 
You can also give a short name for the category value by clicking on the "edit" button in the "Short name" column (9). When a category property is added to a document list column, AODocs will display the short name instead of the full name if a short name is available. This makes the display more compact for end users, allowing to fit more columns in a screen.
By clicking on the "Delete" button (10), you can delete your category value.
Finally you can rename the current level by clicking the "Edit" button (11) at the top right corner of the category value list.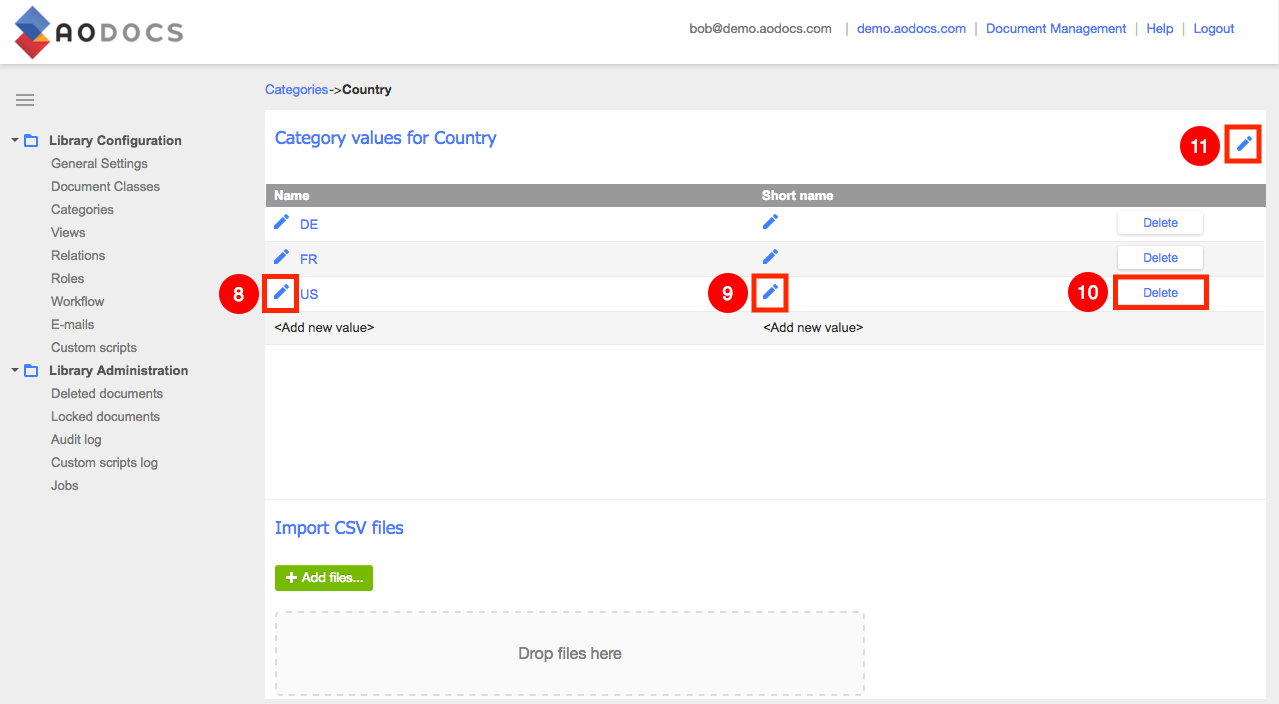 Managing category values
You can create a category hierarchy, for example sublevels.
Learn more: Configure a category hierarchy.
To be able to use a category as a document property you need to add it in a document class.
Learn more: What are document classes?
Once you have several categories you can reorganize them by drap and drop.
Hover your mouse on the row you want to reorder and click to drag and drop it up or down in the list.