This article explains how to:
---
Locate files in your standard Google Drive
Search for files from Google Drive
1. In Google Drive, enter a keyword in the search bar and press Enter. A list of files and folders matching your keyword search appears. 
2. Select a folder or any type of file. The path is displayed at the bottom of the screen.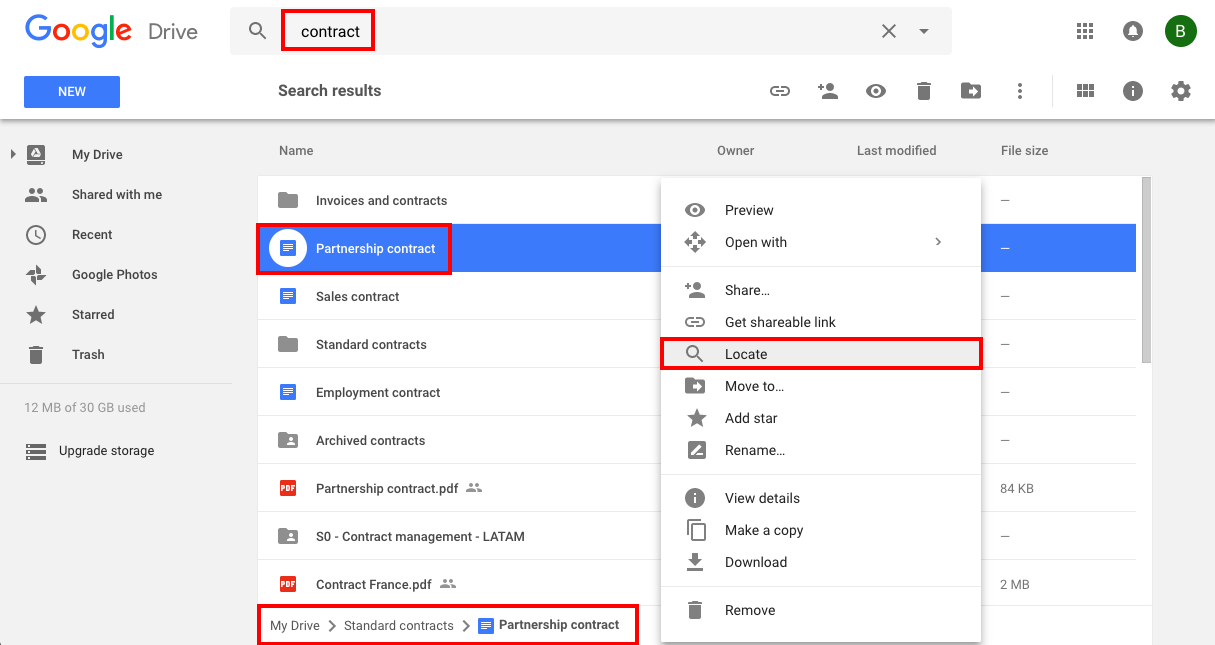 3. You can also select a folder or a Google file, right-click and select Locate. The path of the selected item is indicated above the list of files and folders.

Find where your current Google file is located in Google Drive
In your Google file (Docs, Sheets, Slides and Drawing), select File > Document details.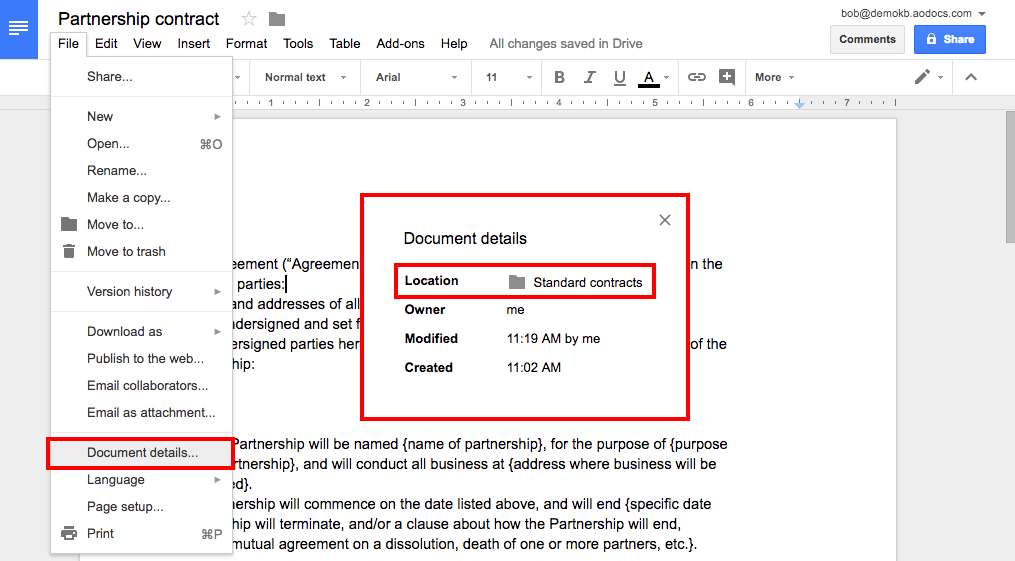 ---
Locate Google files in Google Drive with the AODocs Smartbar
As an AODocs user with the AODocs Smartbar installed, you can locate Google files in the Google editor using the breadcrumb on the top of the screen. 
When you open a file in Google Docs, Sheets, Slides or Drawings, you can see the path in the file header. You can click on any segment of the path to open the corresponding folder in Google Drive.
You can also press the Open in AODocs button to open the file in AODocs.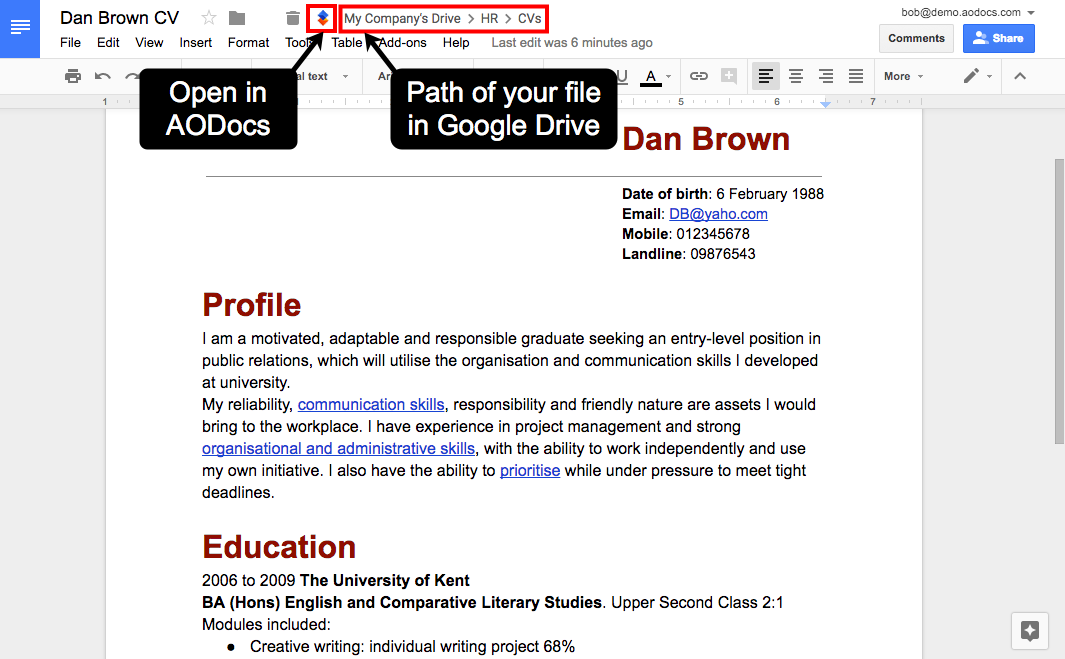 Note: The Breadcrumb isn't available for non-Google files.