As an AODocs user with the AODocs Smartbar installed, you can locate Google files in the Google editor using the breadcrumb. 
When you open a file in Google Docs, Sheets or Slides, you can see the file path in the file header. You can click on any segment of the path to open the corresponding folder in Google Drive.
You can also press the Open in AODocs button to open the file in AODocs.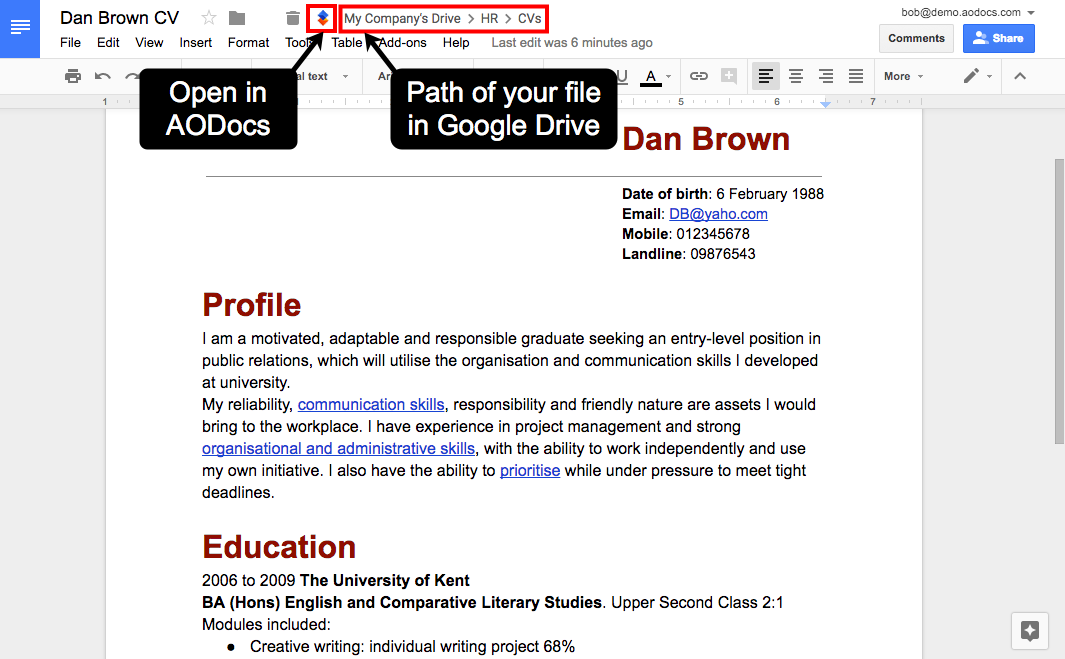 You can also use the native Google feature in Google files to identify the current folder. 
In your Google file, select File > Document details.