If you have blocked third-party cookies in Chrome, you must allowlist the following URLs to be able to use AODocs, the AODocs Smartbar and the Universal File Opener (UFO): 
URL

AODocs

Smartbar

UFO

Explanation

 

To display all screens in the user interface

[*.]google.com

To allow authorization features

[*.]aodocs.com

 

To:

authenticate the user of the Smartbar and UFO extension
access some AODocs features – for example, library administration, workflow tasks, document properties 

chrome-extension://aikbehojjdffmangolfbohjdigfdnepa/

 
 

To initialize the Smartbar extension

chrome-extension://kldfpiebhefepgbjknnlgpeichadmdib/

 
 

To initialize the UFO extension
To allowlist URLs in Chrome:
1. Open the More actions menu at the top right of the screen and select Settings in the drop-down menu.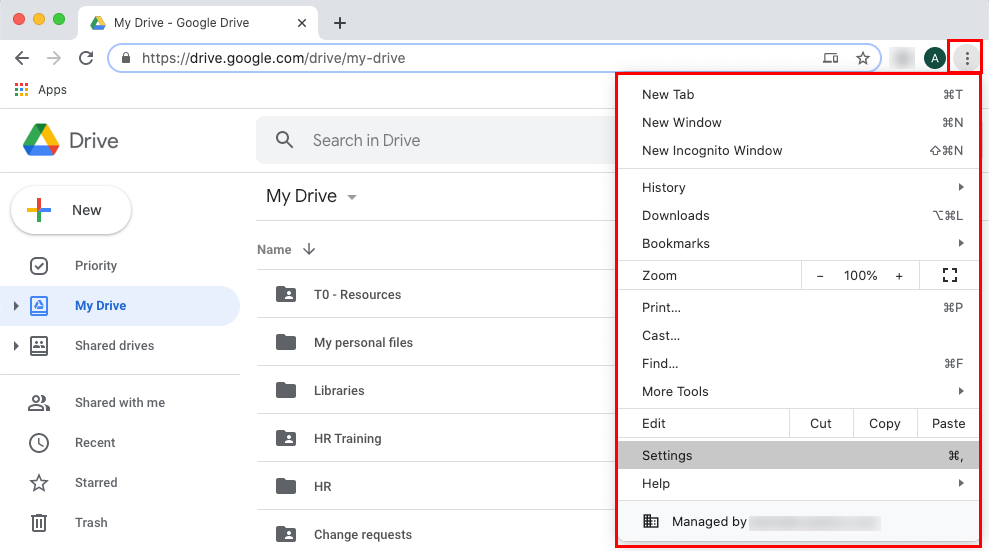 2. Scroll down to the Privacy and security section and click Cookies and other site data.
3. Next to Sites that can always use cookies, click Add.
4. In the Add a site dialog, copy and paste one of the URLs in the table above and select the checkbox Including third-party cookies on this site.
5. Click Add. The URL is allowlisted automatically. 
6. Repeat steps 3, 4 and 5 for each of the required URLs.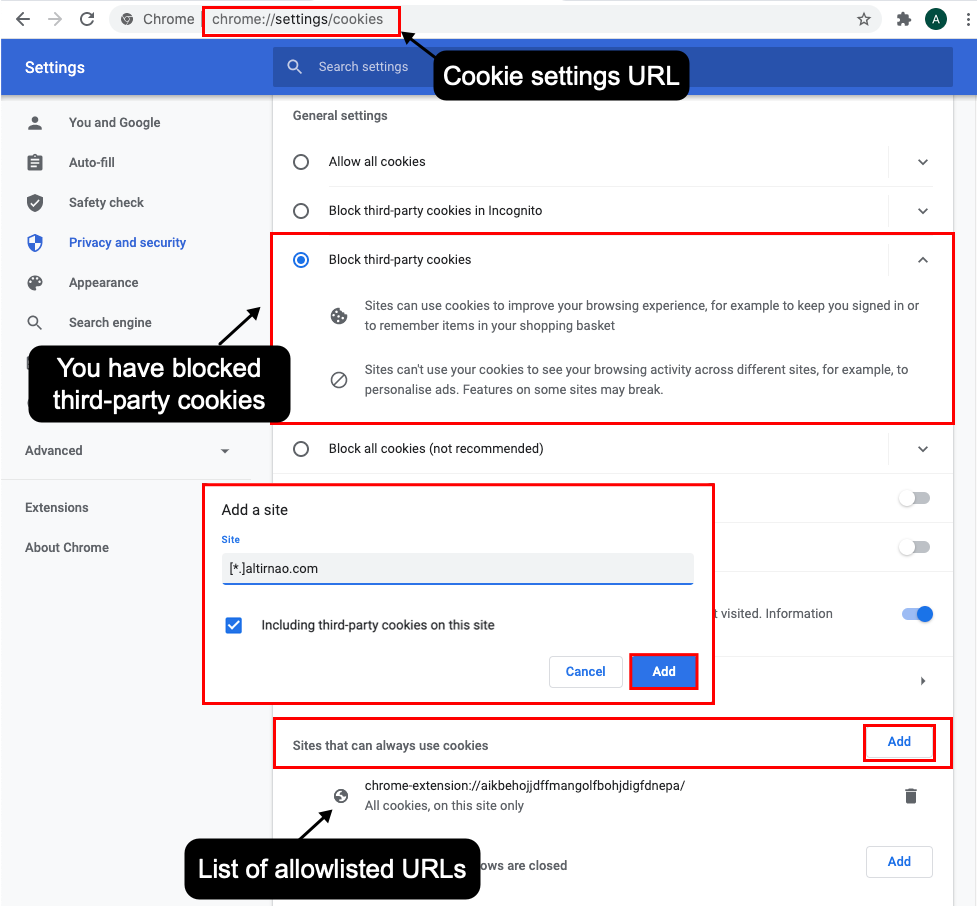 If you have blocked third-party cookies in Chrome, without allowlisting the above URLs, AODocs won't be able to detect your Google Account. This message appears, which also lists other situations where AODocs can't detect your Google Account: