Properties of documents in AODocs can have different types (decimal, text, etc.). Categories are a special type of field which corresponds to a list of user-defined values.
For example: you need to define who is the manufacturer of a product in your catalog, you can create a category named "Manufacturer" and save the list of your manufacturers.
Categories are a part of a class, and every document of that class will therefore have those categories in their properties. A category can be mandatory or optional; it can also be multivalued, and hierarchical. They can also be dynamical meaning that users that have the write permission will be able to add new entries to it from the document editor.
In the following example we can choose the value for a category (1).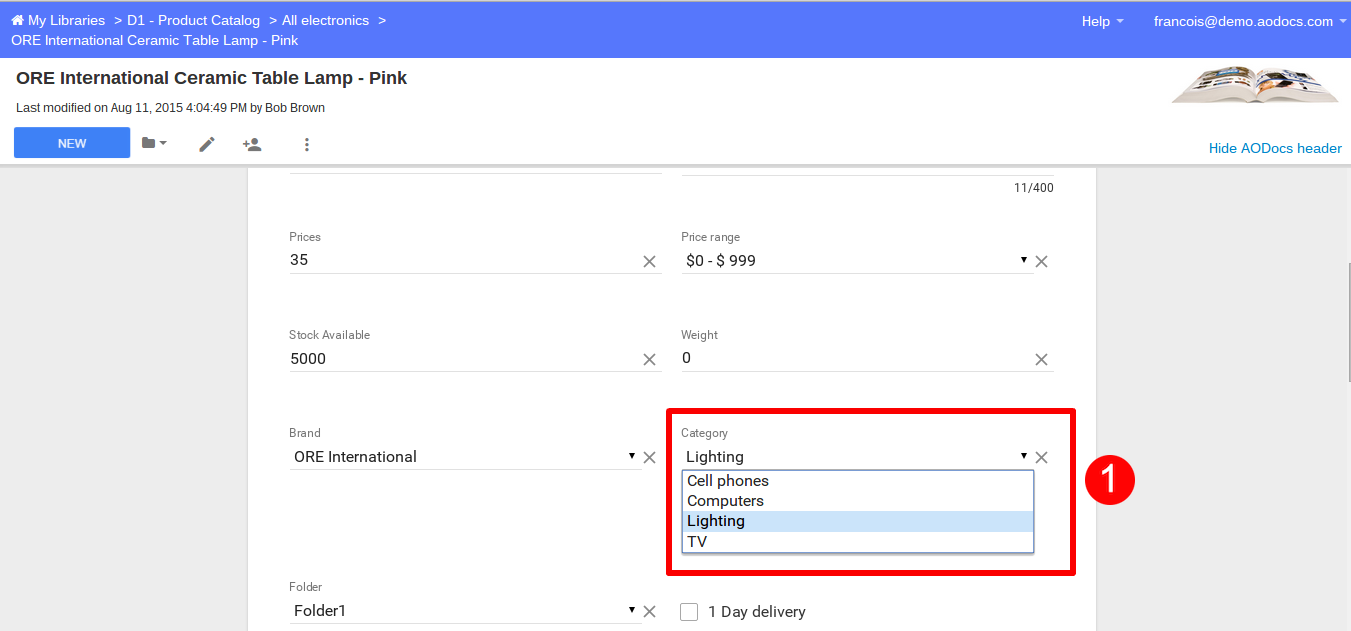 Using a category in AODocs
The subcategory can be selected from the available values based on our category selection (2).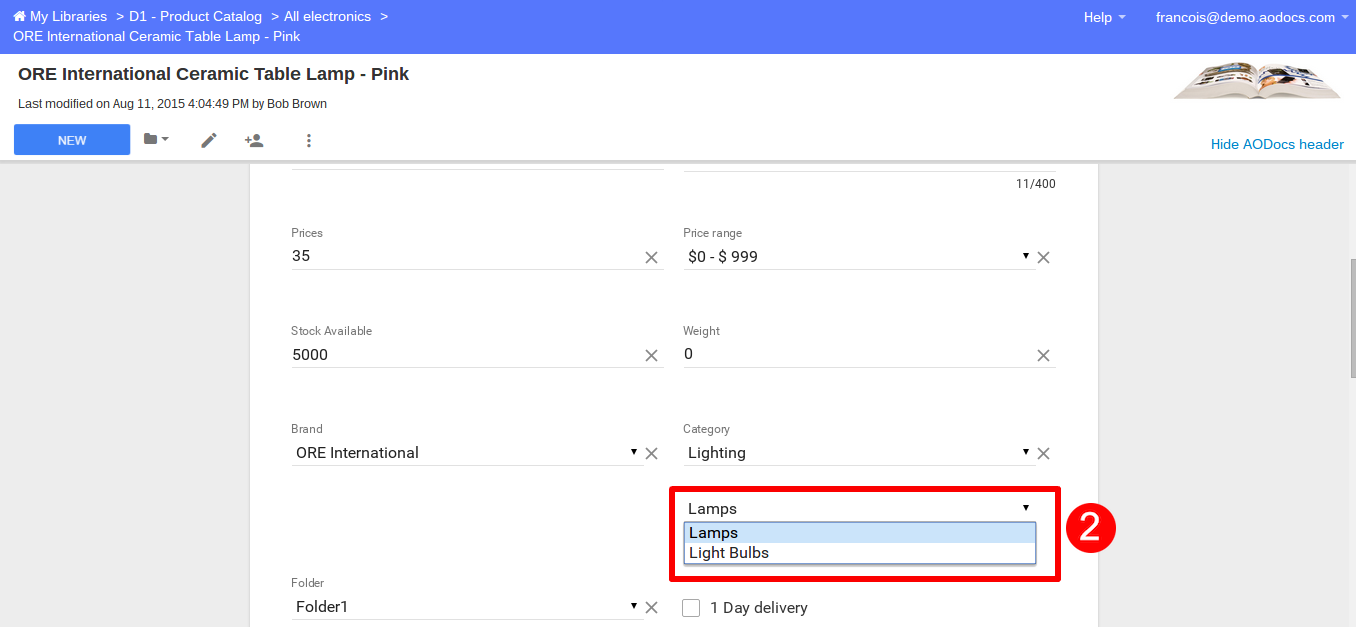 Selecting a subcategory value
If I had selected "Computers" (3) in the category, then the subcategory values would have been different (4).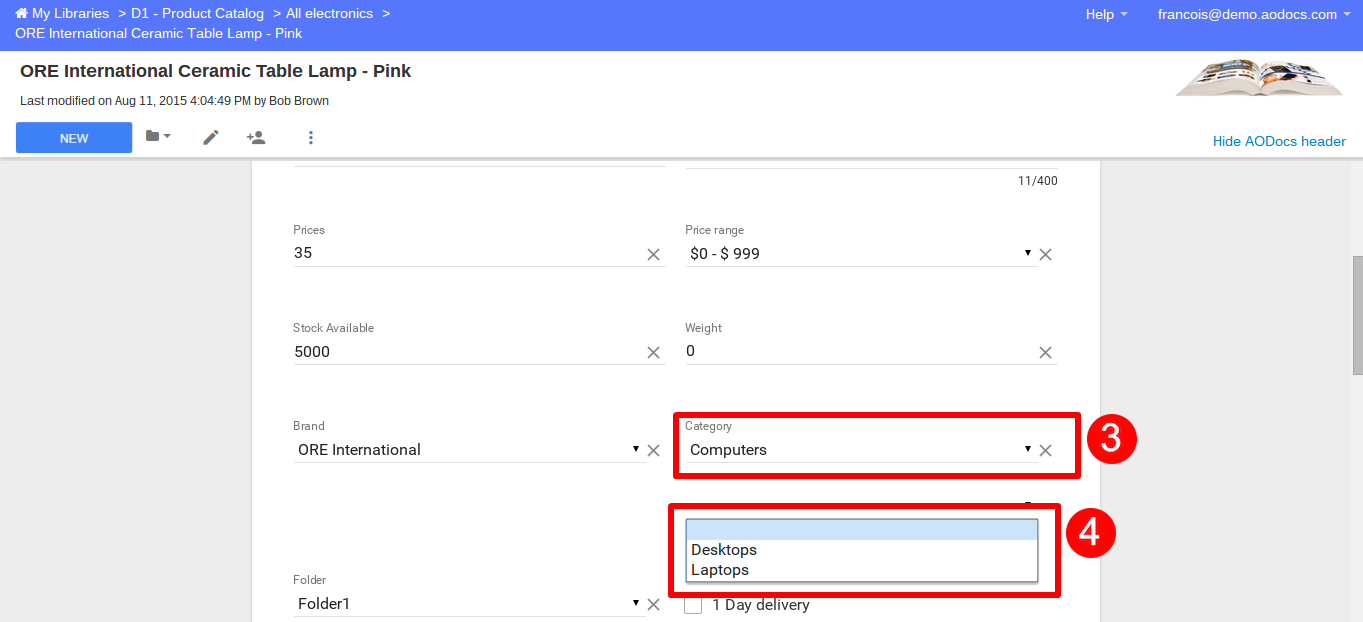 A different category value will lead to different subcategory values