AODocs requires your permission to perform operations on your G Suite domain, such as updating file permissions, creating folders, reading the list of users and groups, etc.
These permissions are normally set when you install AODocs from the G Suite Marketplace, but in some cases, they need to be confirmed manually by a G Suite Administrator.
To check the status of the AODocs permissions on your domain, open the G Suite administration console and click on the "Apps" button (1). If you don't see the button in your dashboard, look in the "MORE CONTROLS" (2) section at the bottom of the page.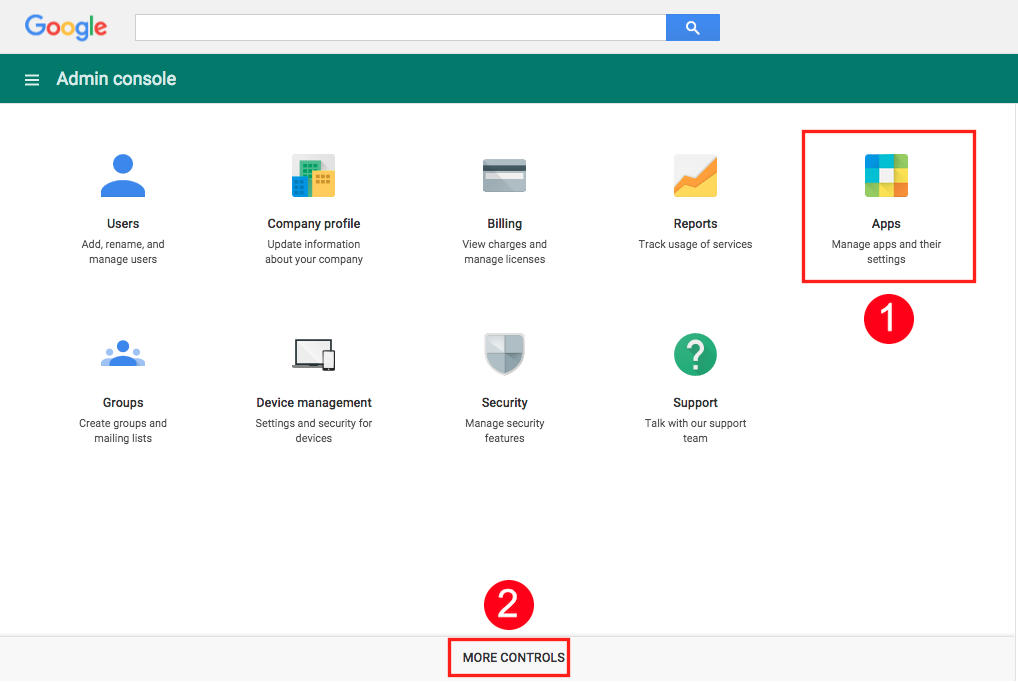 Accessing the Apps administration page
Then select "Marketplace apps" (3).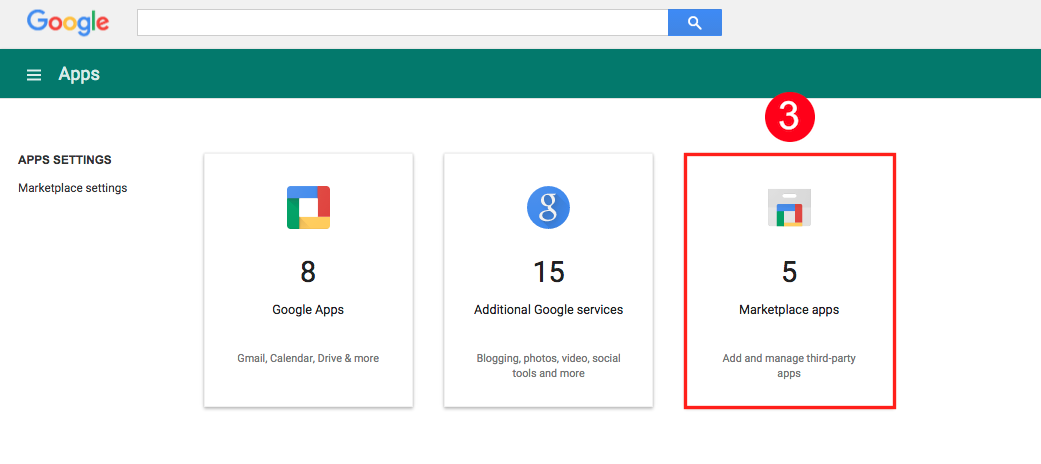 Accessing the Marketplace apps administration page
Select AODocs in the list of applications (4) and click on the "Data access" section (5). You should see a green "Granted" indicator (6). If you don't see this indicator, you may see a button allowing you to "Grant data access", which will fix AODocs permissions on your domain.


Selecting AODocs in your applications list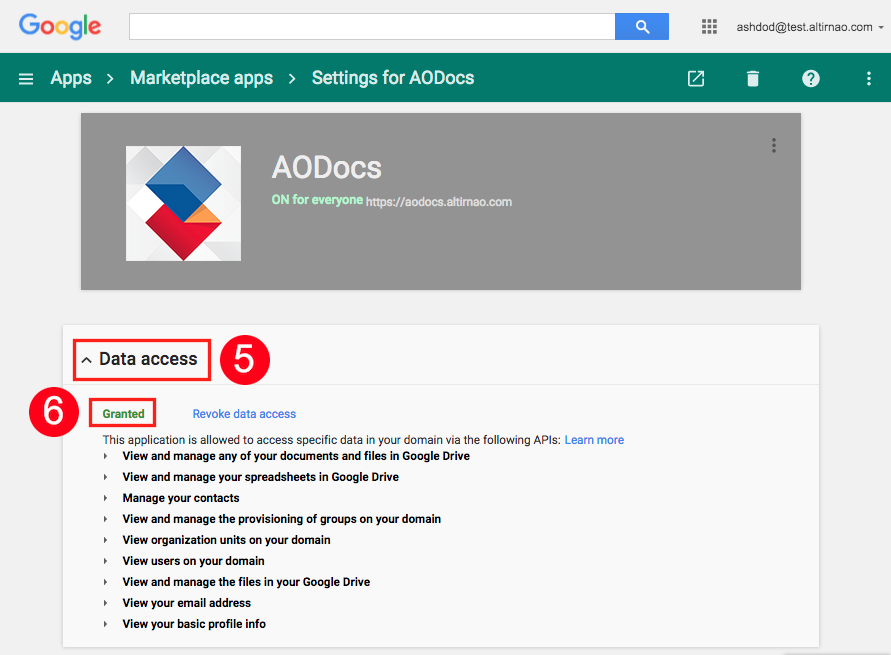 Granting data access on your domain for AODocs

Note: If your G Suite domain has a large number of Organizational Units, granting data access to AODocs on your domain may take some time (up to a few hours). In this case, AODocs will report API errors until the API access permissions granted to AODocs are applied on all Organizational Units.