This article explains how to manage the folder structure in your AODocs libraries from views.
Important:
– You can view and navigate the folder structure of Team Folders and Secured Folders in Google Drive.
– You can't view and navigate the folder structure of Document Management libraries in Google Drive.
If a library administrator has enabled folders in your document class (in Document Management libraries) and configured a Browse by Folder view in your library, the following folder management options are available from the view:
---
To create a new folder:
1. From the view with Browse by Folder, select New Folder in the drop-down menu next to the folder where you want to add a subfolder.
Tip: You can also use the Create new folder button.
2. Enter the name of the new folder and press Create.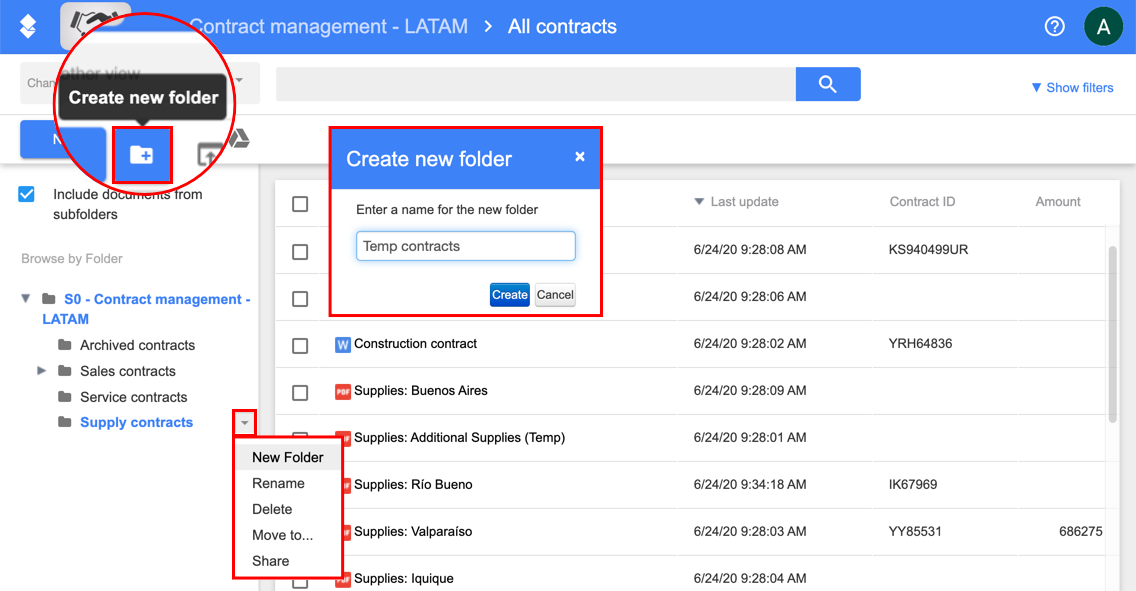 3. You can now move documents into the newly created folder.
Note: All documents that were created before folders were activated are located at the root folder level.