The most common way to start with AODocs is to install the free trial version on your domain.
The free trial version lets you use all the AODocs features for 14 days.
When the trial period expires, as a super administrator, you must purchase the full version to continue using AODocs.
Automatically generated table of contents
---
Impact for end users when the trial expires
When the trial version expires, users can longer access the AODocs interface. A dialog indicates that the trial has expired.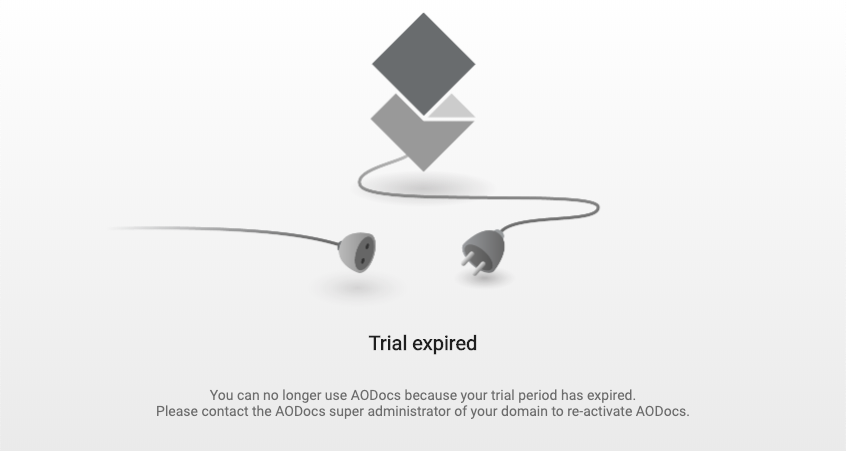 ---
Upgrade AODocs
Important: Only an AODocs super administrator can upgrade from trial to full version.
1. Purchase your AODocs licenses. Contact our Sales team at sales@aodocs.com.
2. When you've purchased your licenses, you receive a license activation code by email.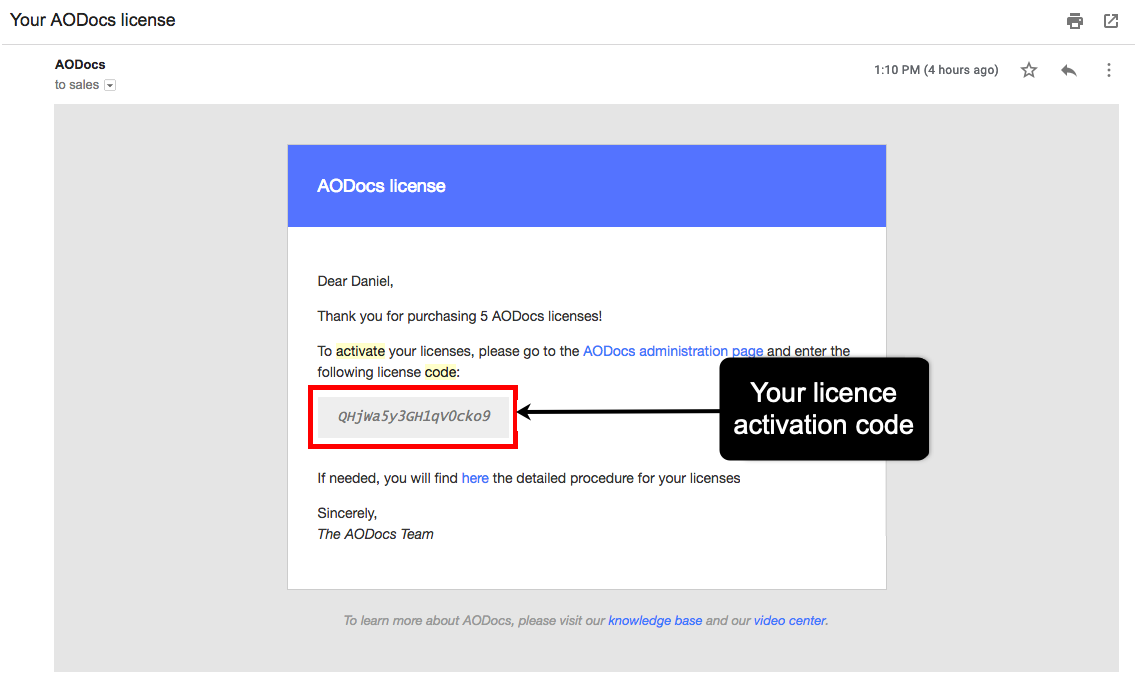 2. Open the AODocs domain administration.
3. The License activation dialog opens. Enter your license activation code.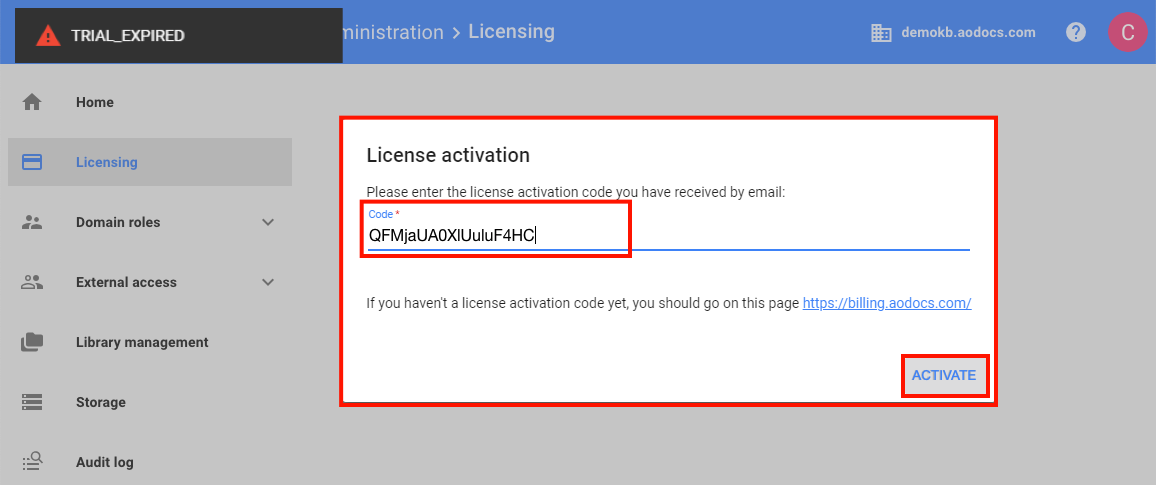 4. When your license is activated, the Licensing section displays the number of licenses and the number of users.
Tip: If you have any issues with your activation, you can contact our sales team at sales@aodocs.com.