The most common way to start with AODocs is to install the free trial version on your domain.
Learn more here: How to Install AODocs
The free trial version allows you to use all the AODocs features for free for 14 days. 
Important: Upgrading from trial to full version can only be performed by an AODocs Super Administrator.
1. After purchasing AODocs licenses (online or through sales@aodocs.com), you will receive an "activation code" by email.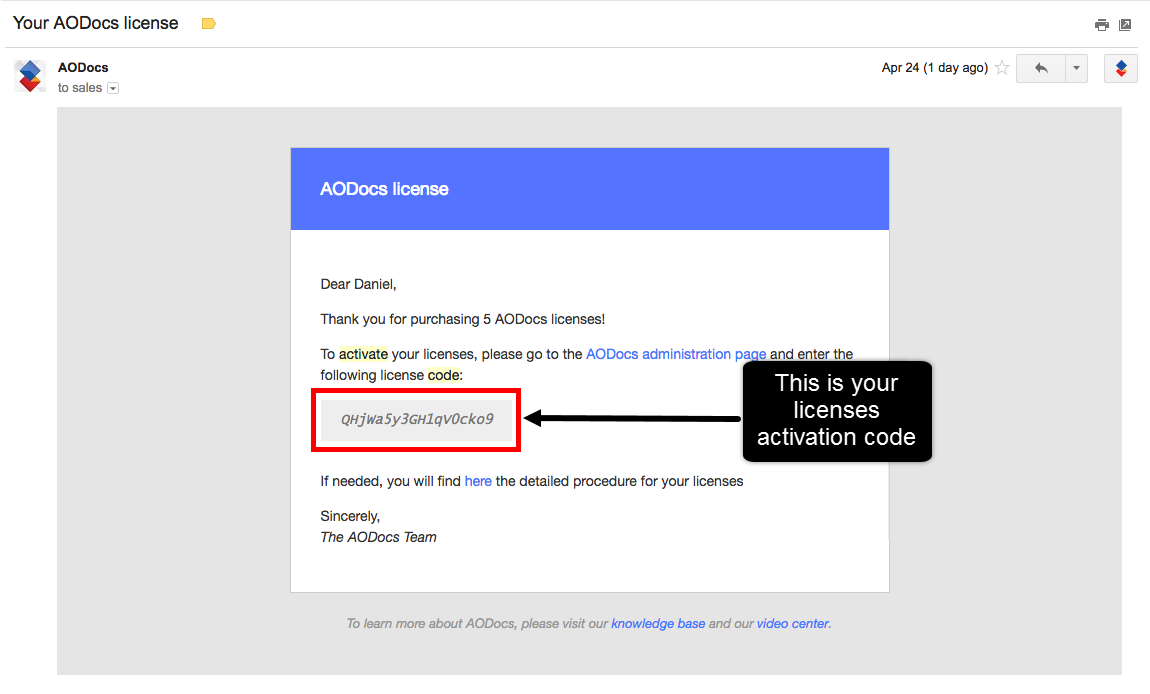 2. Access the domain AODocs Domain administration License section and enter the code in the dedicated field.

If the code is correct, the "Licensing" section will be updated to display the "Number of licenses" and the "Number of users" section.
If you have any issues with your activation, you can contact our sales team at sales@aodocs.com.
When the trial version is expired, users will no longer be able to access the AODocs interface, and a popup will notify you that your trial has expired. You can enter your license activation code in the pop-up.