As a library administrator, you can insert a view from an AODocs library into a Google Site.
Users who have access to both the view and the Google Site can browse the view within the Google Site and open documents.
Tips: If your intranet, web portal or website supports iframes you can follow the same procedure to insert an AODocs view in your environment.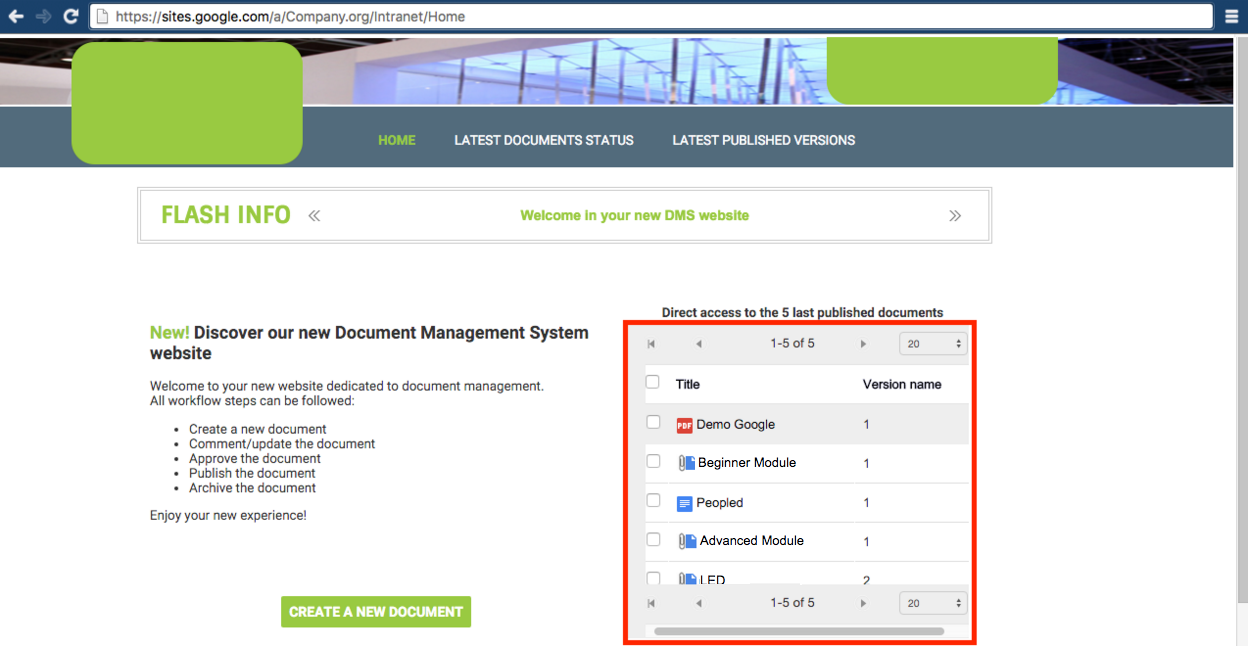 An AODocs view embedded in a Google Site

---
Copy the URL of the view in your AODocs library
1. Open the library administration interface.
2. Select Views.
3. Press the name of the view you want to add in your Google Site.
Note: Beforehand, you must configure at least one view in your library. 

4. Press the Embed URL link.
5. A new tab opens. Copy the URL to your clipboard.

---
Paste the URL of the view into your Google Site
1. Open the page of your Google Site in which you want to embed the view.
2. Press the Edit button.
Note: You must be at least editor of the Google Site to perform these modifications.
3. Select Insert > More gadgets.
4. In the Add a gadget to your page pop-up, select Featured.
5. Enter Include gadget in the search field then press Enter or press the search button.
6. Select the Include Gadget (iframe) widget in the results. This is the gadget you will use to embed your view.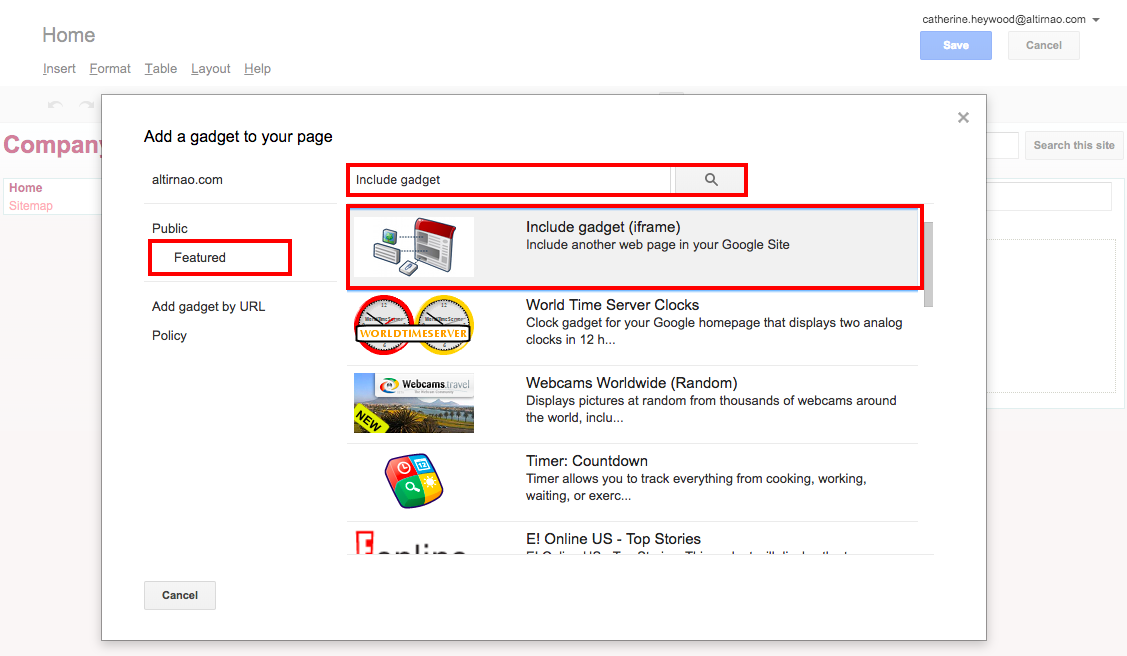 7. The next window explains that this gadget can be used to include another web page in your Google Site. Press Select.
8. In the Add a gadget to your page pop-up, paste the URL from your clipboard in the URL to content field. You can also configure the display of the widget.
9. Press OK. You can now see the AODocs view on your Google Site.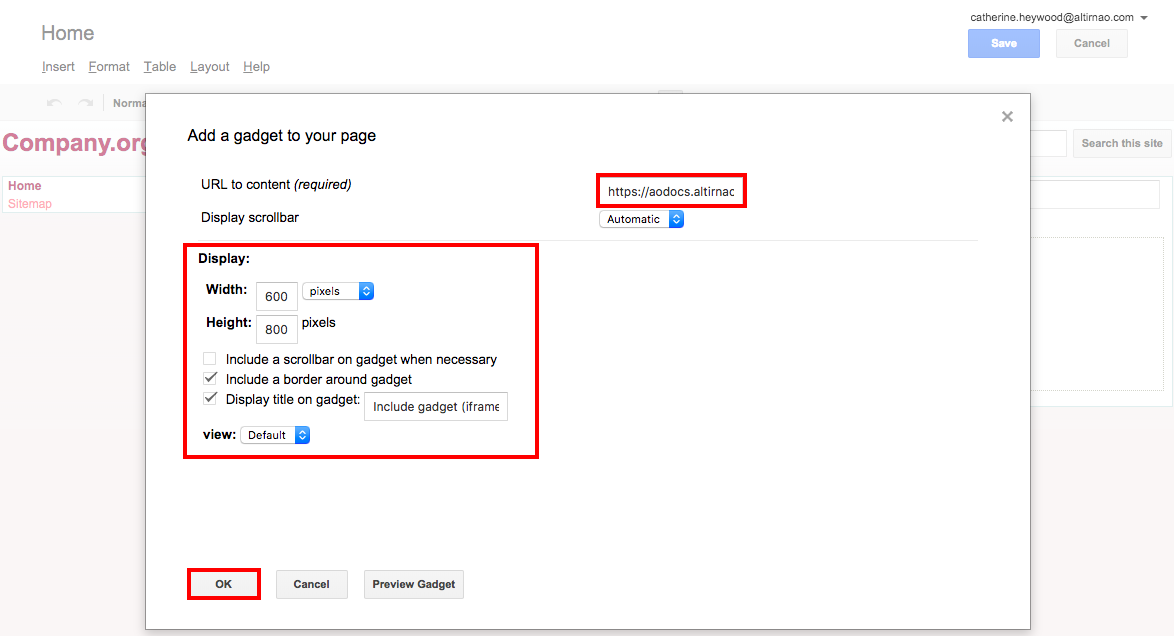 Note: Visitors of your site can see the content of your embedded view on your site only if they have logged into their AODocs account, which must have permission to access the given view.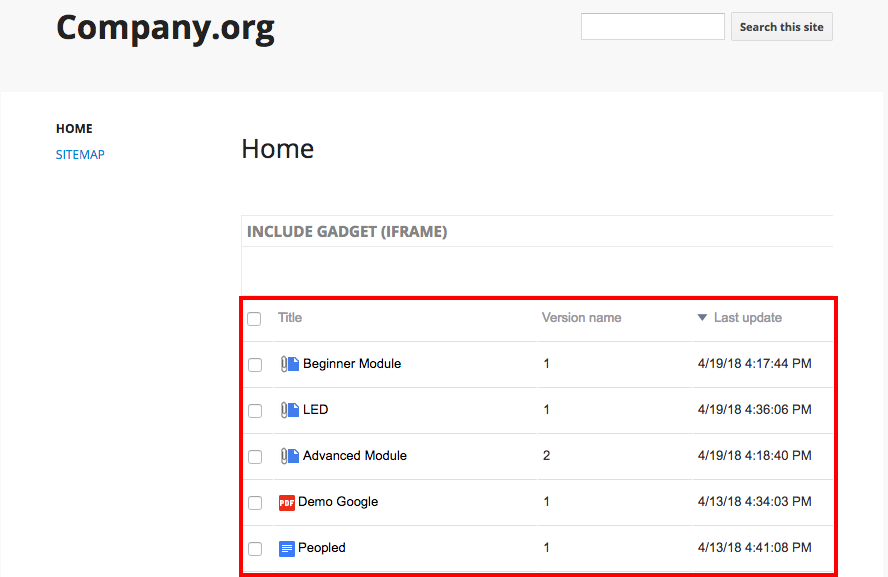 View inserted in a Google Site without the AODocs search bar

10. If required, you can integrate the AODocs search bar in the embedded view. To do this, in the URL to content field, replace hideSearch=1 with hideSearch=0.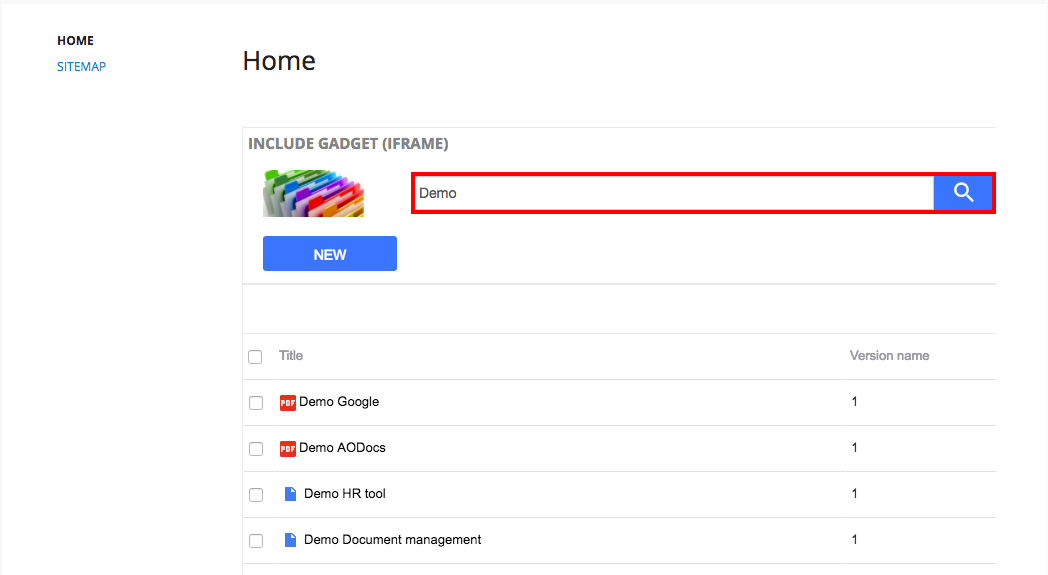 View inserted in a Google Site with the AODocs search bar