When you have configured your Google form, linked it to your AODocs library, and previewed your mappings you can send your form and collect the responses in AODocs.
Automatically generated table of contents
---
Send your Google form
1. Click Send on your Google form. The Send form dialog opens.
2. In the To field, enter one or more email addresses separated by commas.
3. If required, you can edit the subject and message of your email.
4. Click Send.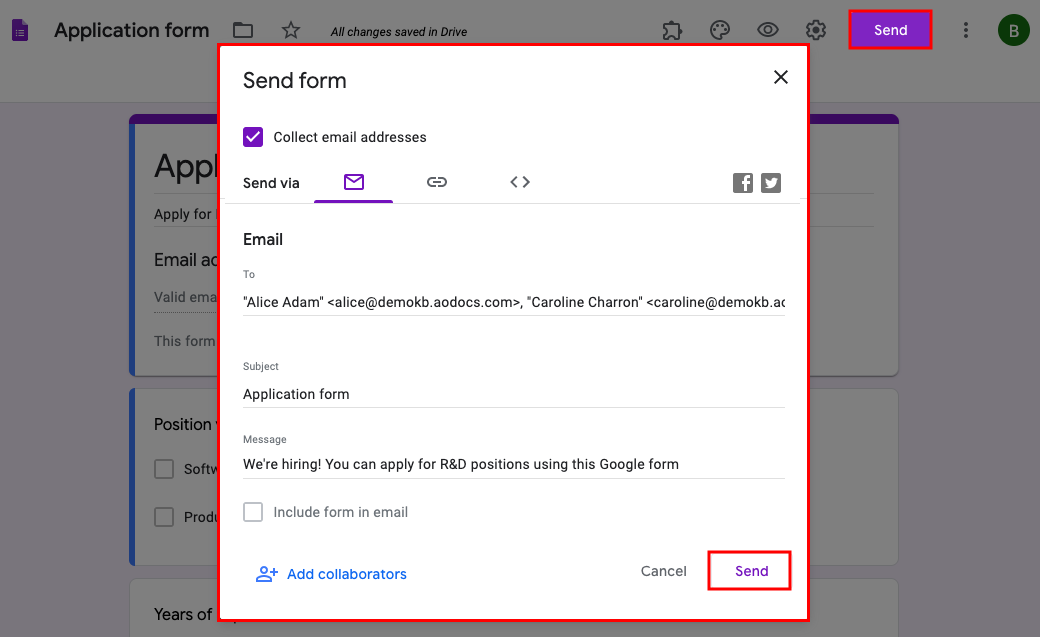 5. The email recipient opens the email and follows the link to the form. They then fill in the form and submit.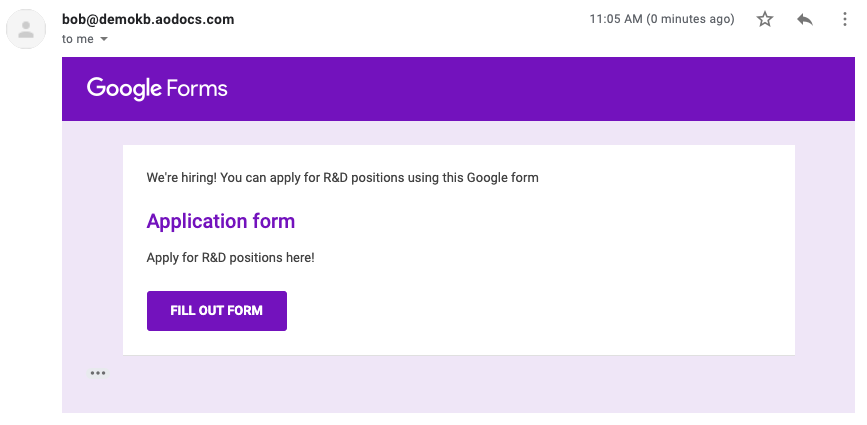 ---
Collect the responses in AODocs
When the form has been filled out and submitted, you can collect the responses in AODocs.
Open your library and access the newly created document.
In your AODocs document: