The Virtru integration with AODocs adds a security layer with scalable and customizable encryption of the files stored in AODocs libraries.
To store encrypted content in AODocs, you need to activate and configure the Virtru integration:
---
Activate Virtru integration at the domain level
The Virtru integration on a specific domain must be activated by the AODocs Product team.
Contact your AODocs Sales Representative or send an email to sales@aodocs.com.
---
Activate and configure Virtru integration in your library

Important: Virtru integration is available for Secured Folder and Document Management libraries.
1. As a library administrator, open your library administration.
2. Select the Document Classes section.
3. Press the name of the document class where you want to activate Virtru.
4. Select the Security tab.
5. In the drop-down menu of the Virtru integration option, select Enabled.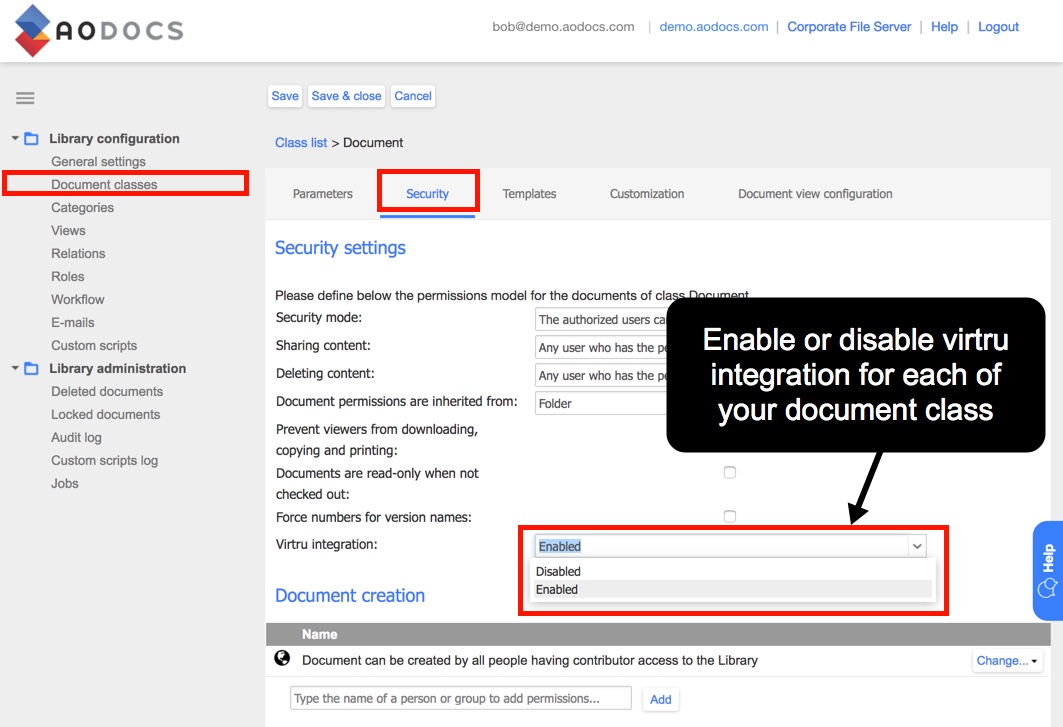 If you are in a Document Management library, you can choose the option Mandatory to force contributors to encrypt and upload files.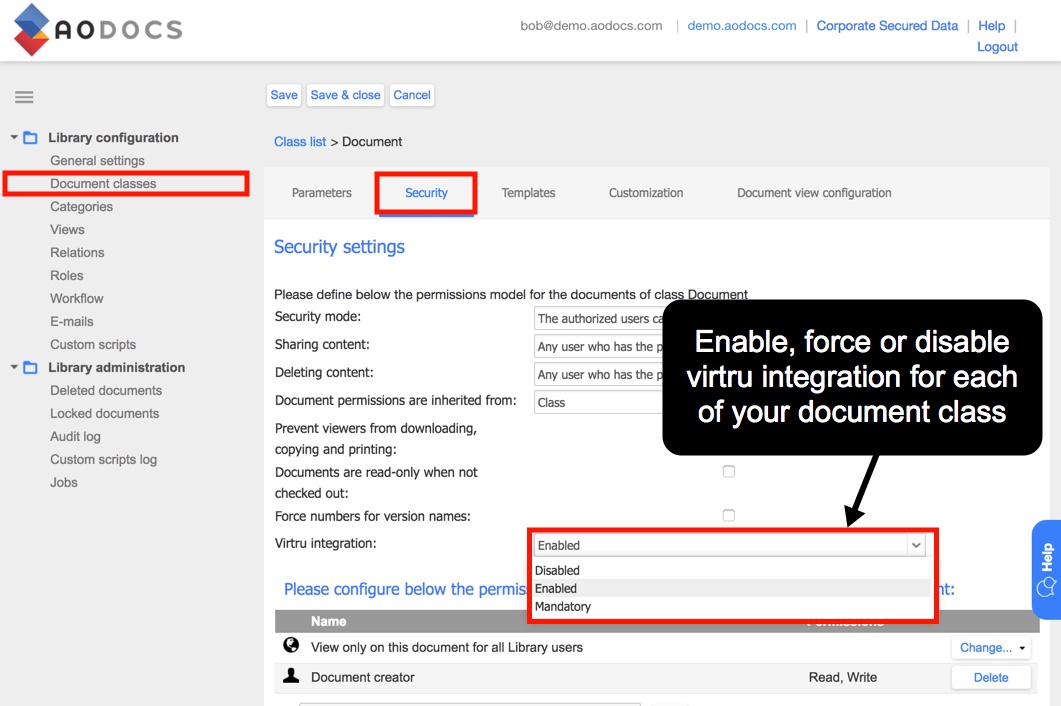 6. Save your configuration.