The "Relations" feature allows you to link other documents of the same library to the document you are editing. It is a way to cross-reference documents on a same subject.
These "related documents" can be of the same or a different document class.
Learn more here: Use document relations
This article explains how to:
---
Create a relation
As a library administrator, you can configure document relations from the "Library administration".
1. Access the "Relations" section.
2. Click on "Add new value".
3. Name your relation.
4. Press enter.

5. Click on the relation name to access the relation configuration panel.
The relation configuration panel is composed of a "From" column and a "To" column. Each column allows you to configure what the cross-reference table will show for each document class of the relation.
Notes: Switching "From" and "To" would not impact your relation. The relation would work identically in both ways.
6. Use the field untitled "Type" to change the document class.
7. Use the field untitled "Name" to define how the related document section will be displayed to the users.
Notes: When a relation is created, the first document class name is used by default for the "Type" and the "Name" field for both "From" and "To".
---
Configure the display of your relation
1. Click the field "Sort" to select the property you want to sort by.
2. Define if your sorting should be displayed in an "Ascending" order or a "Descending" order.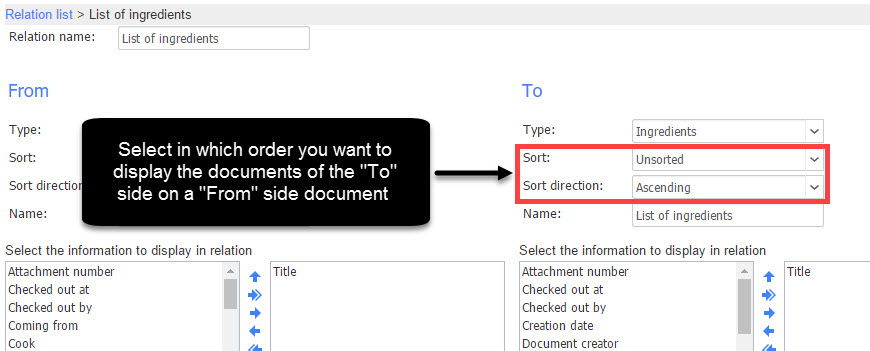 3. Define the properties you want to display for each of your related documents in the section "Select the information to display in relation".
- To add a property to display, select the property in the left-side table and click the arrow from left to right.
- To remove a property to display, select the property in the right-side table and click the arrow from right to left.
- To change the order of the displayed properties, use the up and down arrows.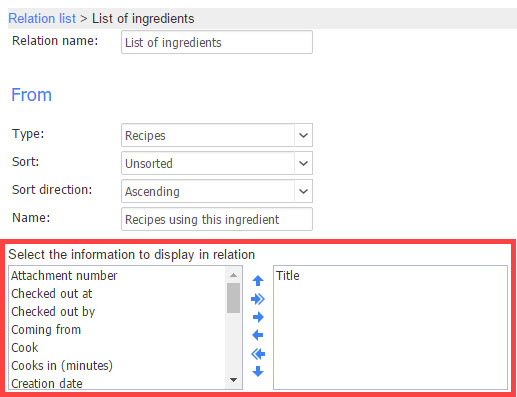 4. Save your changes.
    The relation section is updated in the Properties tab of your documents.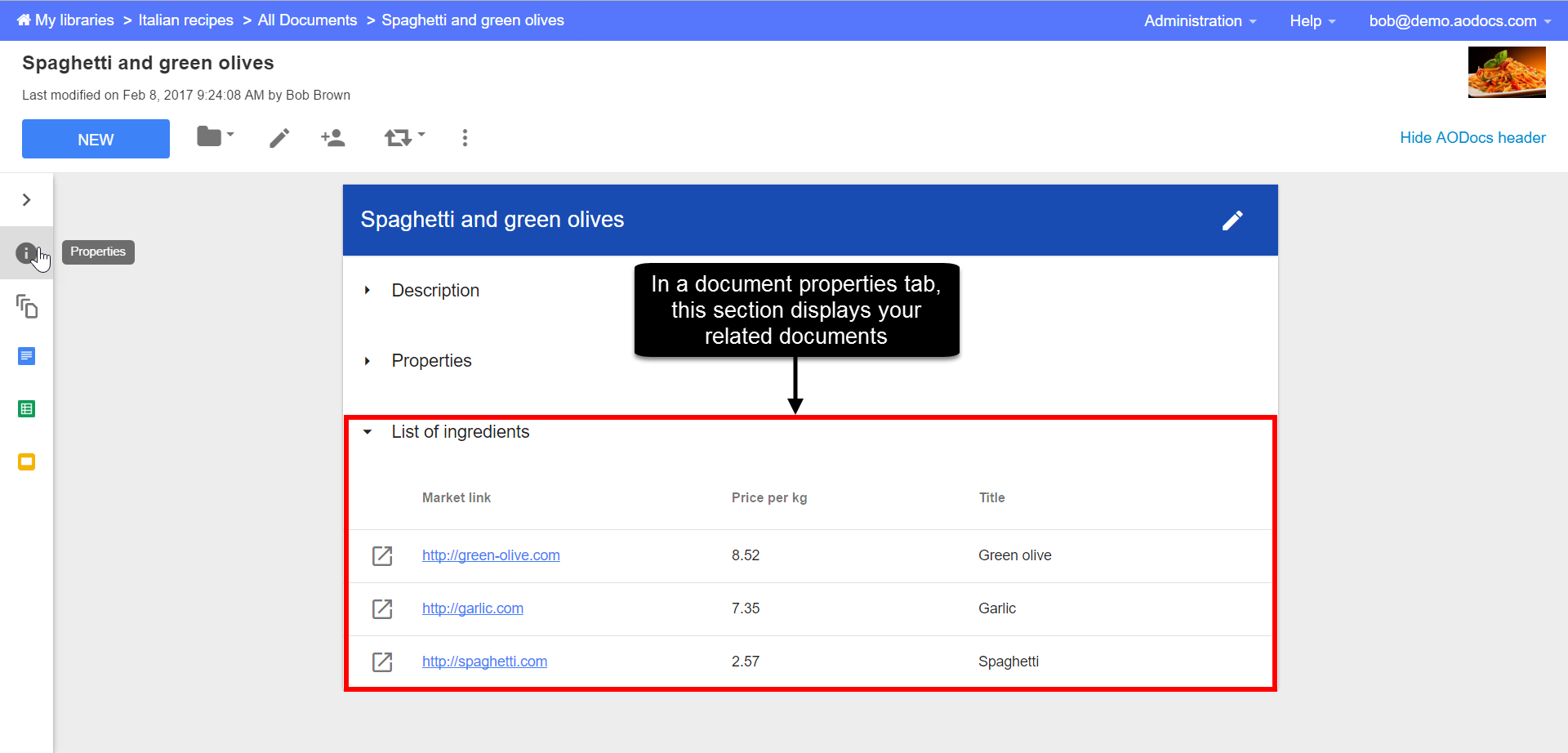 ---
Delete a relation
1. From the list of relations, click on the button "Delete" at the right side of the relation name.
2. A confirmation pop-up appears, click "Delete".