The AODocs mobile app is a mobile application that brings AODocs features directly into your mobile device.
This article explains how to:
---
Browse your pending workflow tasks
1. Open the AODocs mobile app.
2. Press My tasks.
The list of libraries where you have pending workflow tasks is displayed. Each library lists only documents where you have pending workflow actions. They are grouped together by workflow state.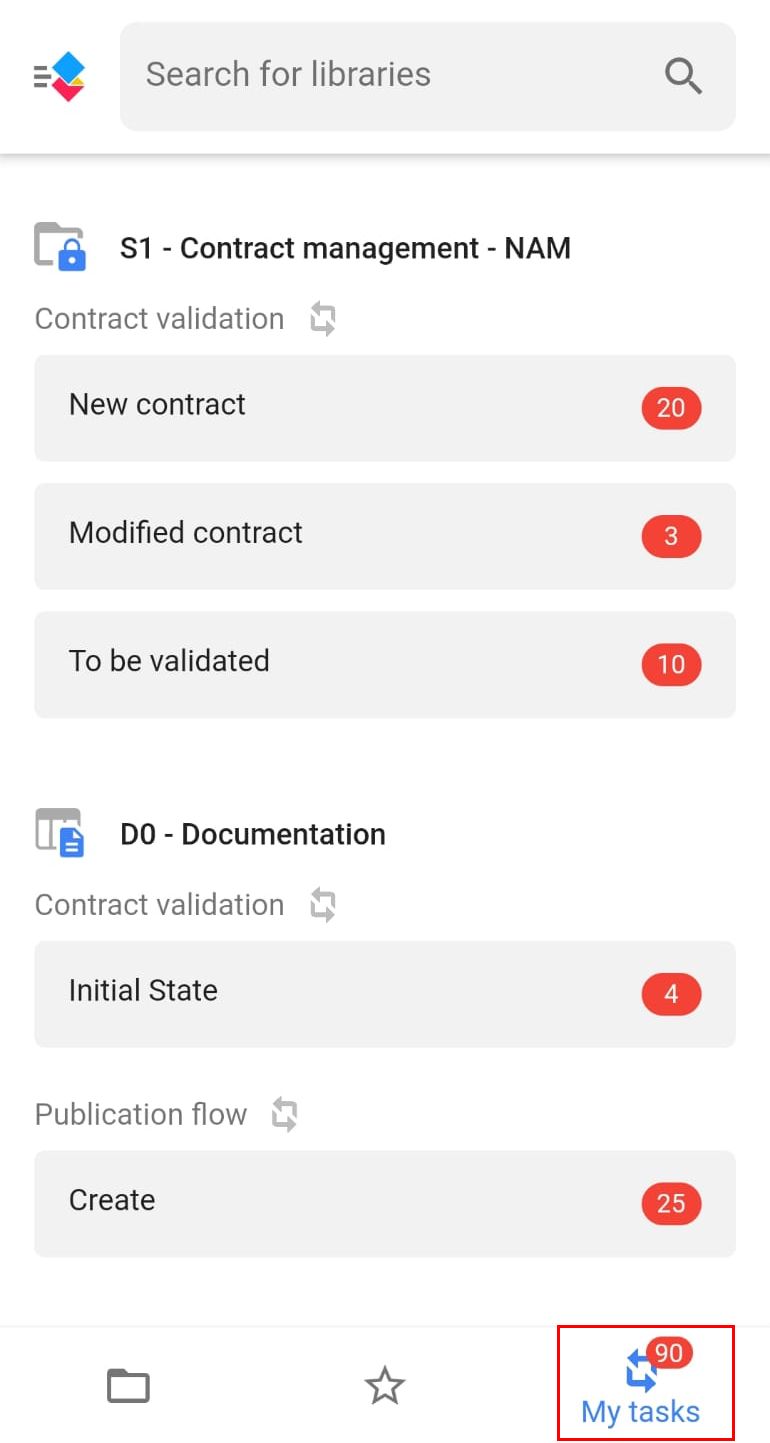 3. Press one of the workflow states to access the list of documents in that state.
Tips:
– To refresh the list of libraries or documents, scroll to the top of the list and swipe down.
– If the list of libraries or documents changes while you're browsing it, the Update available button appears – press it to update your list.
---
Perform workflow actions
1. Press the Workflow button in a document where you have a pending workflow action.
Learn more about the display of documents and the actions you can perform.
2. In the Workflow actions menu, select the workflow action you want to perform.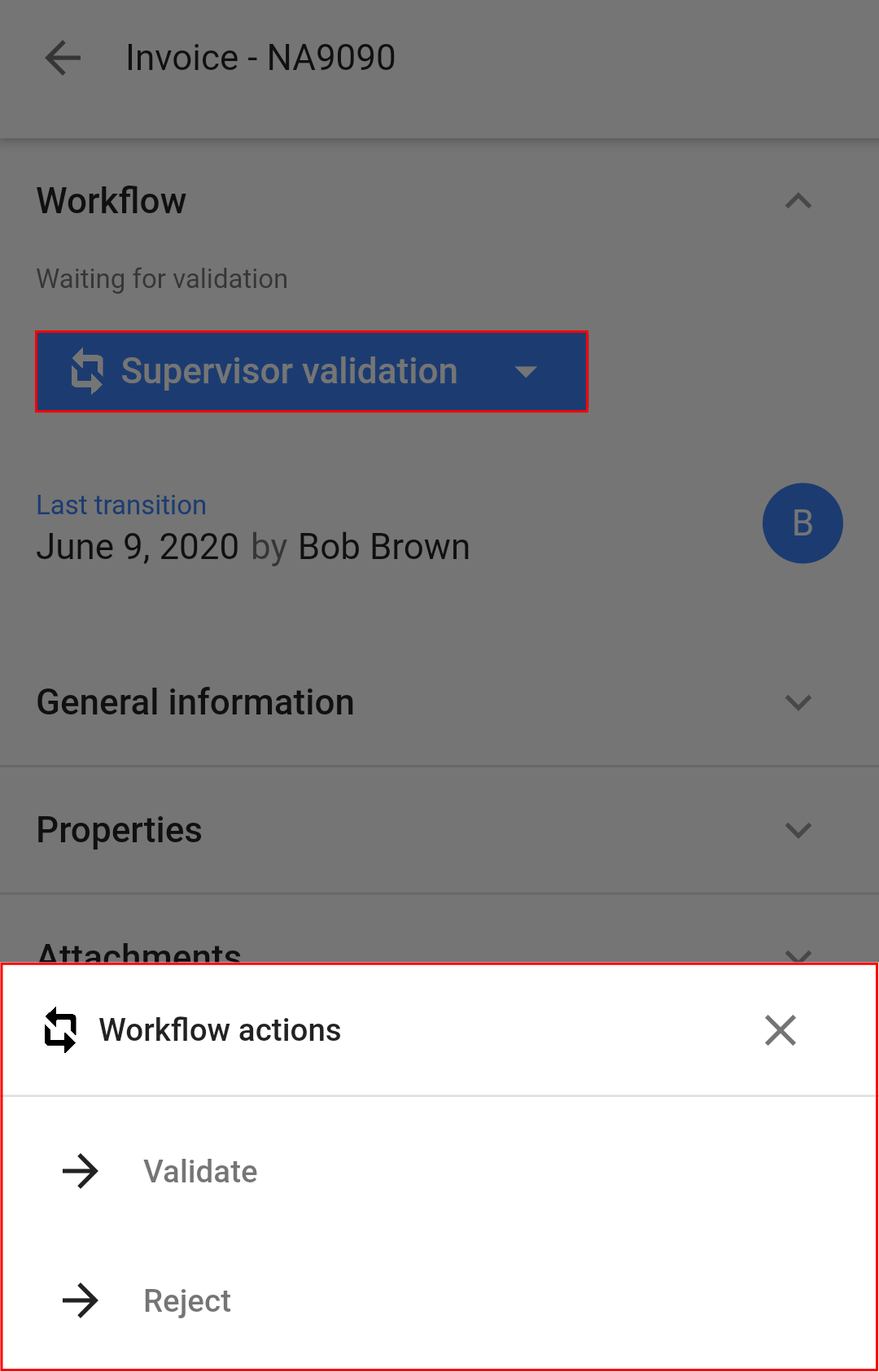 3. On the Perform workflow action page, you can enter a comment related to your workflow action.
4. Press Submit.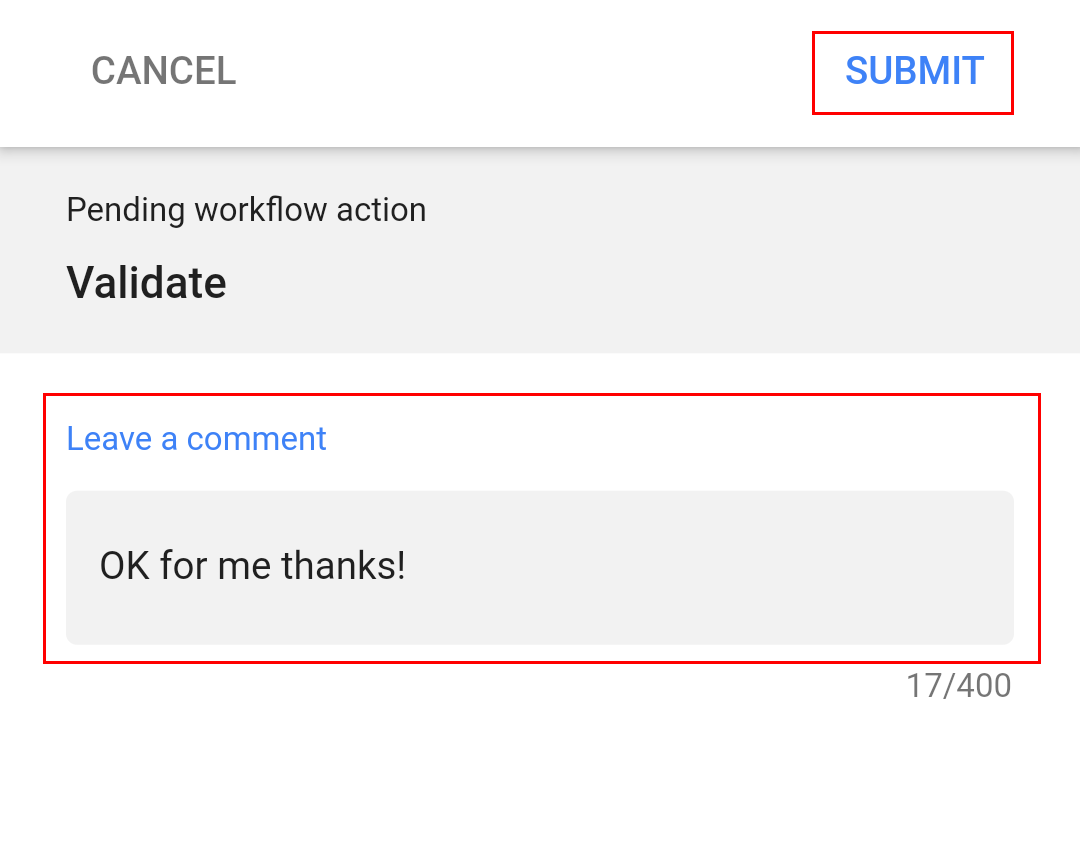 Learn more about performing workflow actions.