The AODocs Chatbot lets AODocs library administrators configure their workflows to push notifications to Google Chat spaces. It is also possible to set up on-demand notifications. End users can view the notifications in Google Chat spaces and access documents directly from Goole Chat. 
Depending on how your library administrator has set up the AODocs Chatbot, as an end user, you can: 
Automatically generated table of contents
---
View notifications
Notifications appear in the Google Chat space defined by the library administrator who set up the AODocs Chatbot. 
The notifications consist of a message customized for your business case, in the example below "Action is required in this document", and a document card displaying essential information about the document. 
Click See document to open the document in a new browser tab and perform the required action.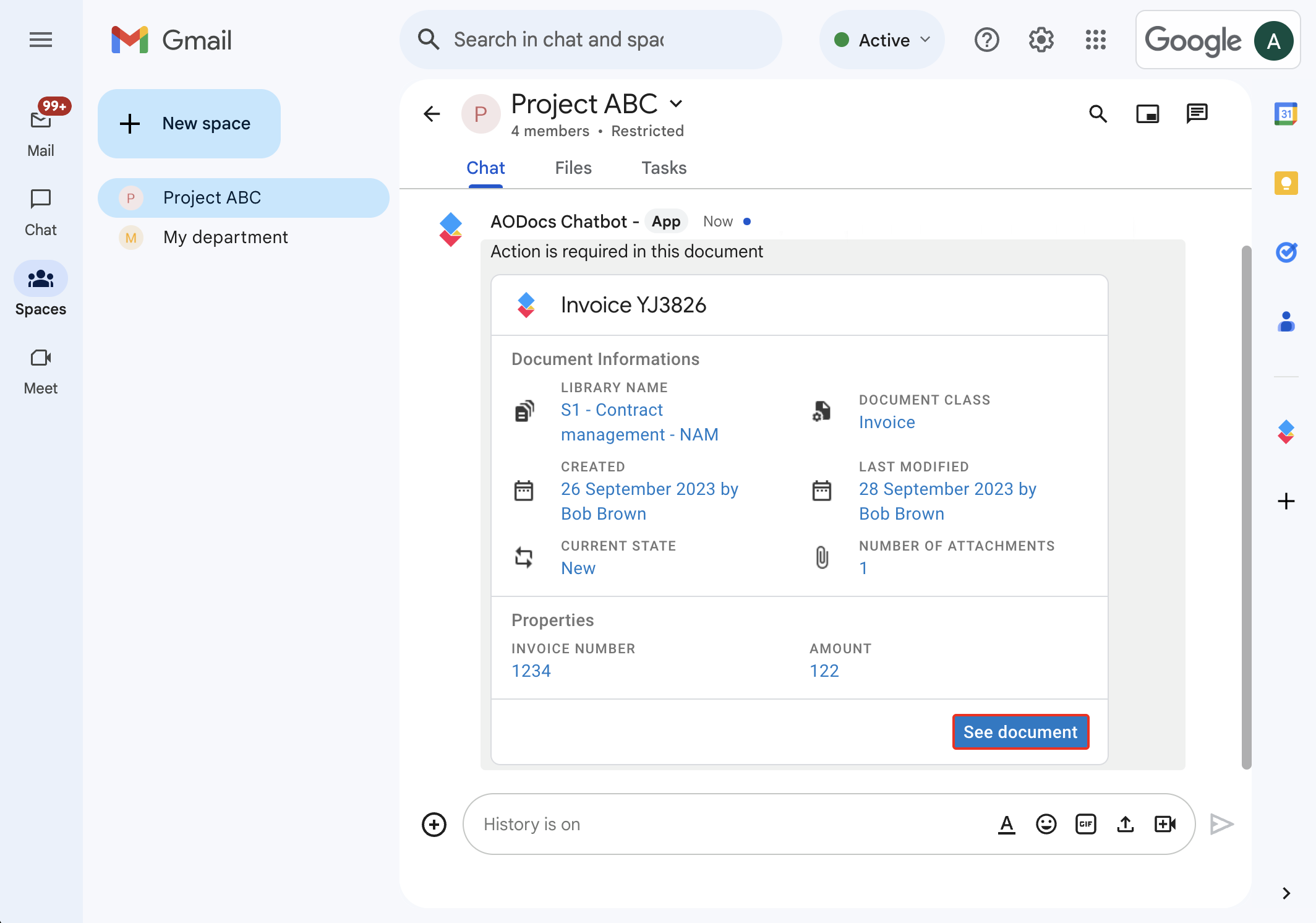 ---
Trigger on-demand notifications
If your library administrator has set up the AODocs Chatbot with a Viewer Action custom script, users can trigger on-demand notifications from documents.
1. Open a document in the document class that has been configured for on-demand notifications. 
2. Use the jigsaw puzzle to trigger the on-demand notification. A confirmation message appears when the notification has been sent.
Note: Your library administrator may have customized or removed this message according to your business use case.