Change the document class of a document
Since release 50 you can now export to the same library to another class:
1. in the AODocs view or on a document select the export functionality.
On the document: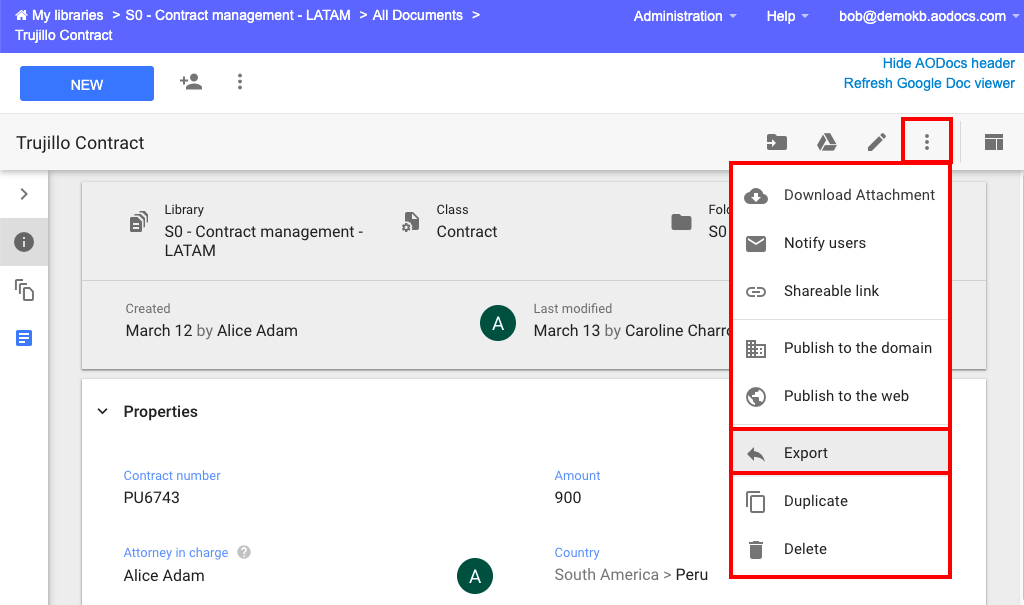 In the view: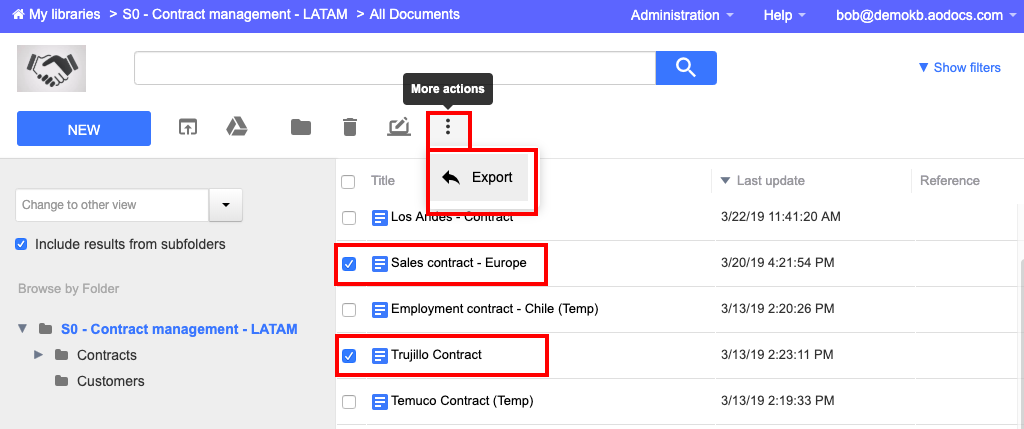 2. Select the current library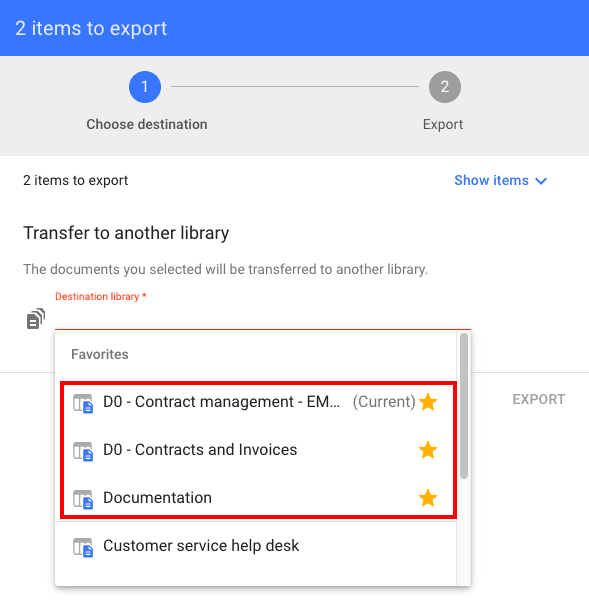 3. Select another class and press export.