The AODocs mobile app is a mobile application that brings AODocs features directly into your mobile device.
The following actions on attachments are specific to Document Management libraries:
Automatically generated table of contents
Learn more about attachments in Document Management libraries.
---
Rename attachments
1. Open a document in a Document Management library.
2. Press the Edit button. Learn more: AODocs mobile: Edit documents.
3. Select the Attachments tab.
4. Press the More actions menu next to the attachment you want to rename and select Rename at the bottom of the screen.
5. In the Rename attachment popup, enter the new name and press Rename.
6. Press Save.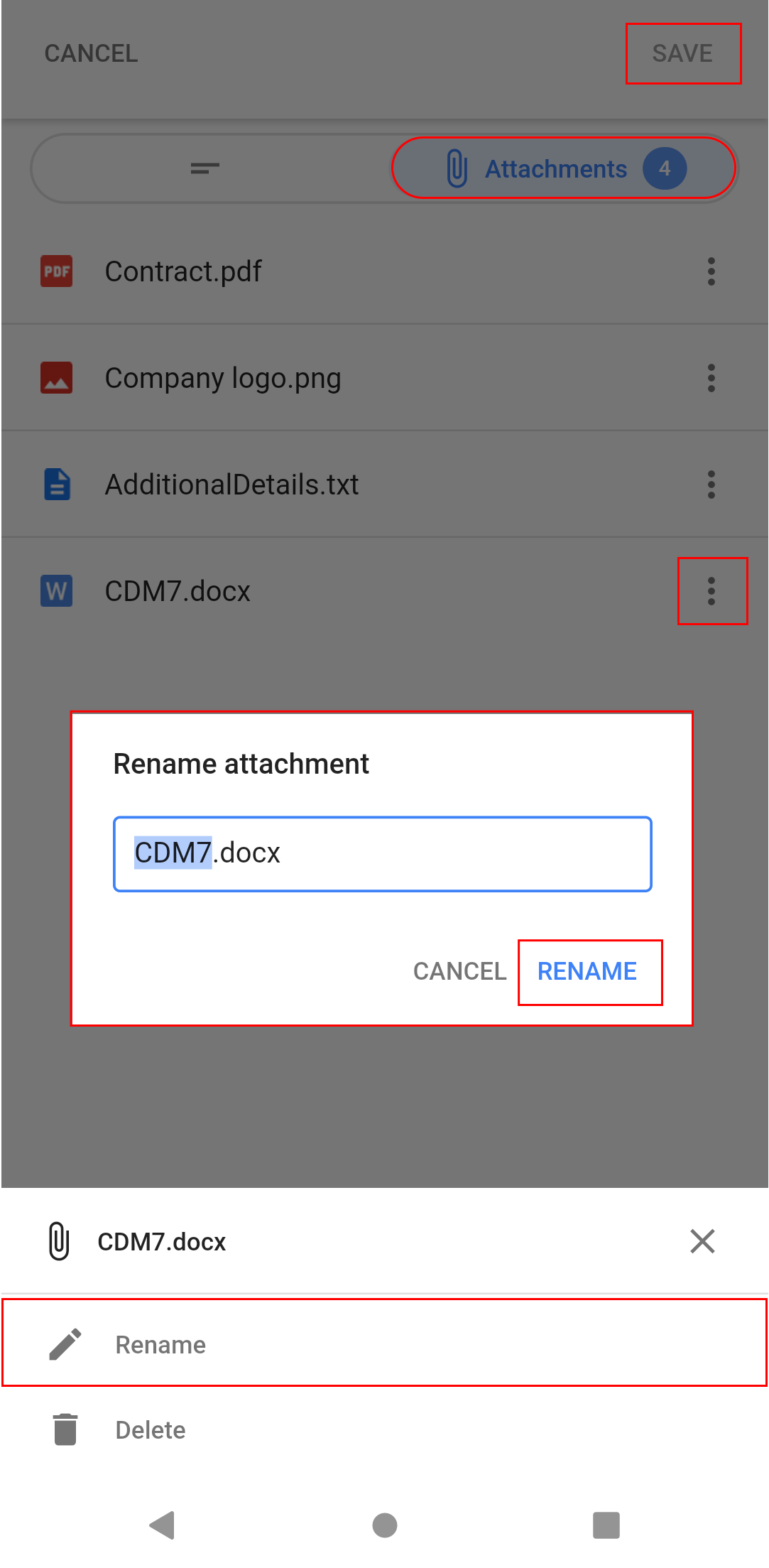 ---
Delete attachments
1. Follow the procedure to rename attachments, but select Delete in the More actions menu. The attachment is marked for delete and a warning indicates that you won't be able to recover the attachment if you save.
2. Press Save.