The AODocs mobile app is a mobile application that brings AODocs features directly into your mobile device.
Related items are links between documents (items). Related items can be of the same or a different document class. This article explains how to create new related items using the AODocs mobile app. 
Important: You can currently create new related items documents in Document Management libraries only. 
1. Open a document in a Document Management library in which:
you have permission to create documents
2. Tap the Create new related document button at the bottom right of the page.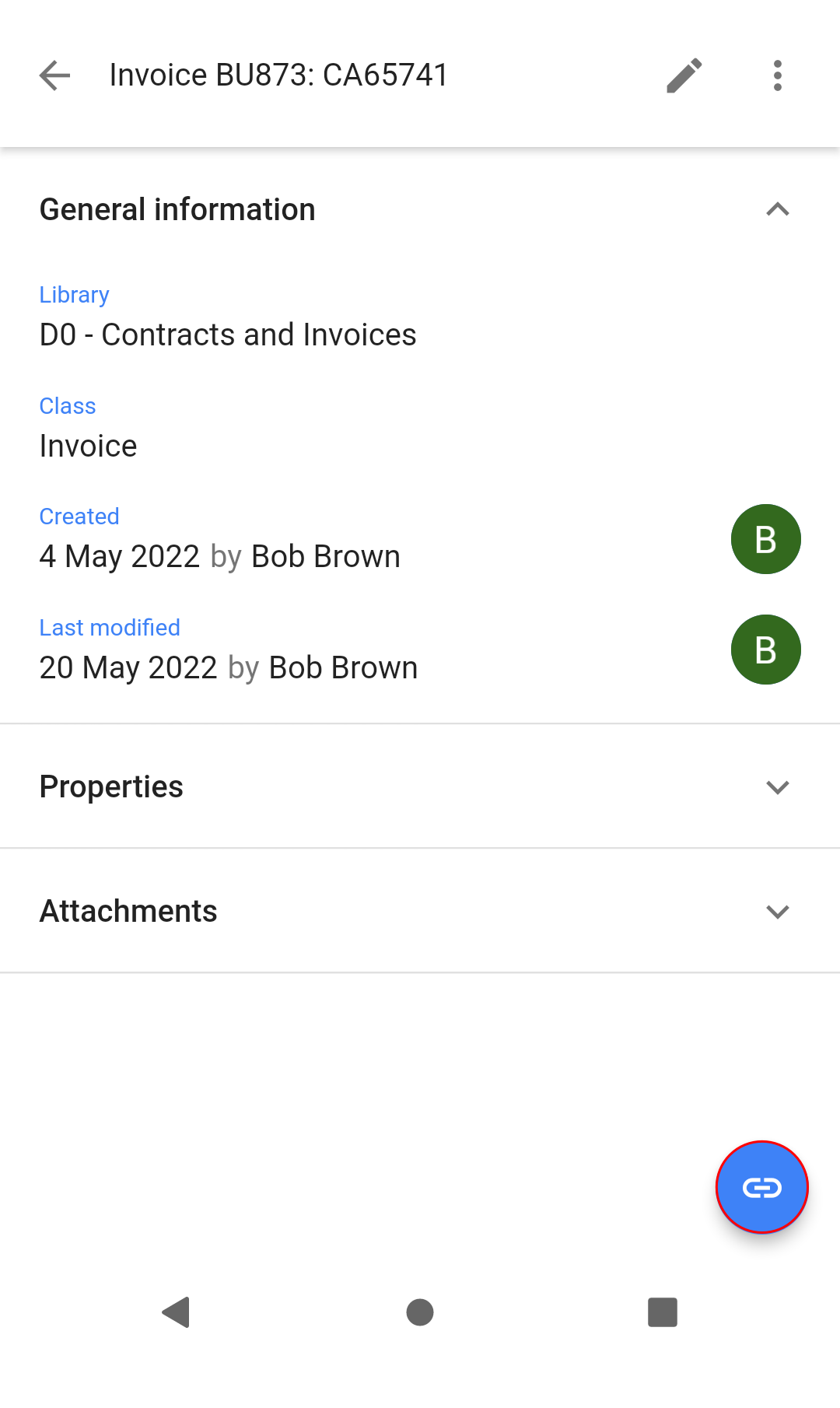 3. Depending on the configuration of your library, select the type of related item to create. Learn more about the options available.

4. Make changes to your document in create mode in the same way as when you create a standard document with the AODocs mobile app.
When you save, your new document opens. The Related items section contains a link back to your original document.