The AODocs mobile app is a mobile application that brings AODocs features directly into your mobile device.
This article explains how to add photos and images to documents in Document Management libraries.
Note: This feature isn't yet available in Team Folders and Secured Folders.
---
To add photos and images to your documents:
1. Open a document in a Document Management library.
2. Press the More actions button at the top of the document page.
3. Select Attach images, then:
Take a picture: the camera on your device opens and you can take a picture
Choose images: the photo gallery on your device opens and you can select one or more images
Note: If you haven't done so already, you need to grant AODocs permissions to use the camera, access the storage on your device and access your Google Drive. Learn more: Authorizations and permissions.
4. Confirm your choice. The images or photo are added to your document as attachments.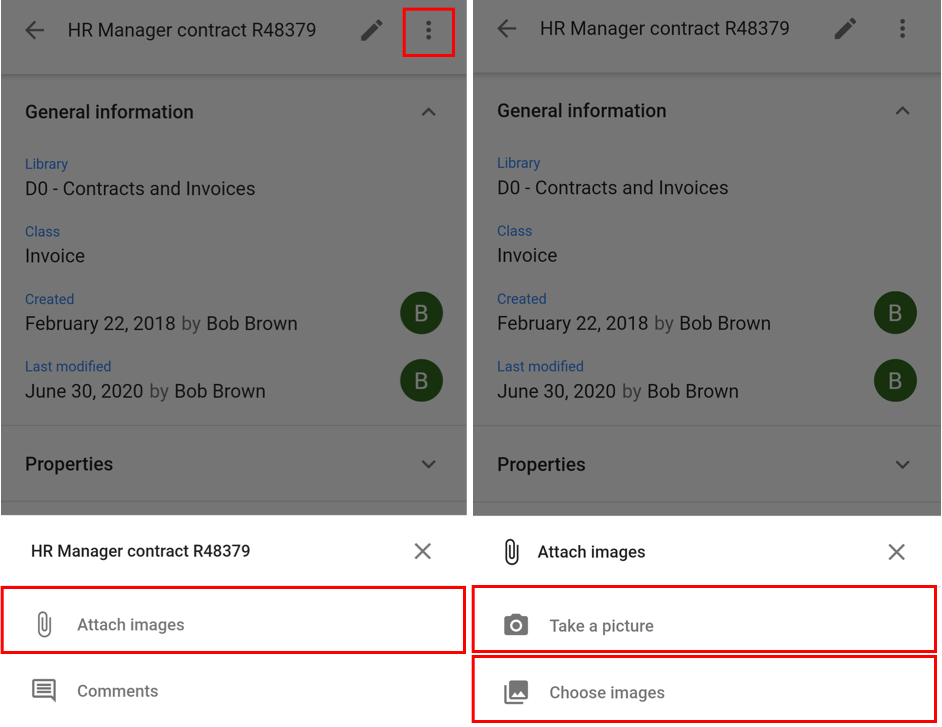 Important: If you're using Android 12, it's not currently possible to use the Take a picture option. We recommend taking a picture with your camera app and then using the Choose images button to attach your picture to your document.
The following pop-up appears if you select Take a picture: