The AODocs mobile app is a mobile application that brings AODocs features directly into your mobile device. You can:
The AODocs mobile app supports libraries using any compatible storage platform. Learn more: What are the differences between the various storage platforms for AODocs?
Important:
– You need to have an active AODocs license to use the app.
– You can install the AODocs mobile app on Android and iOS devices.

When you open your AODocs mobile app, you can see the following elements: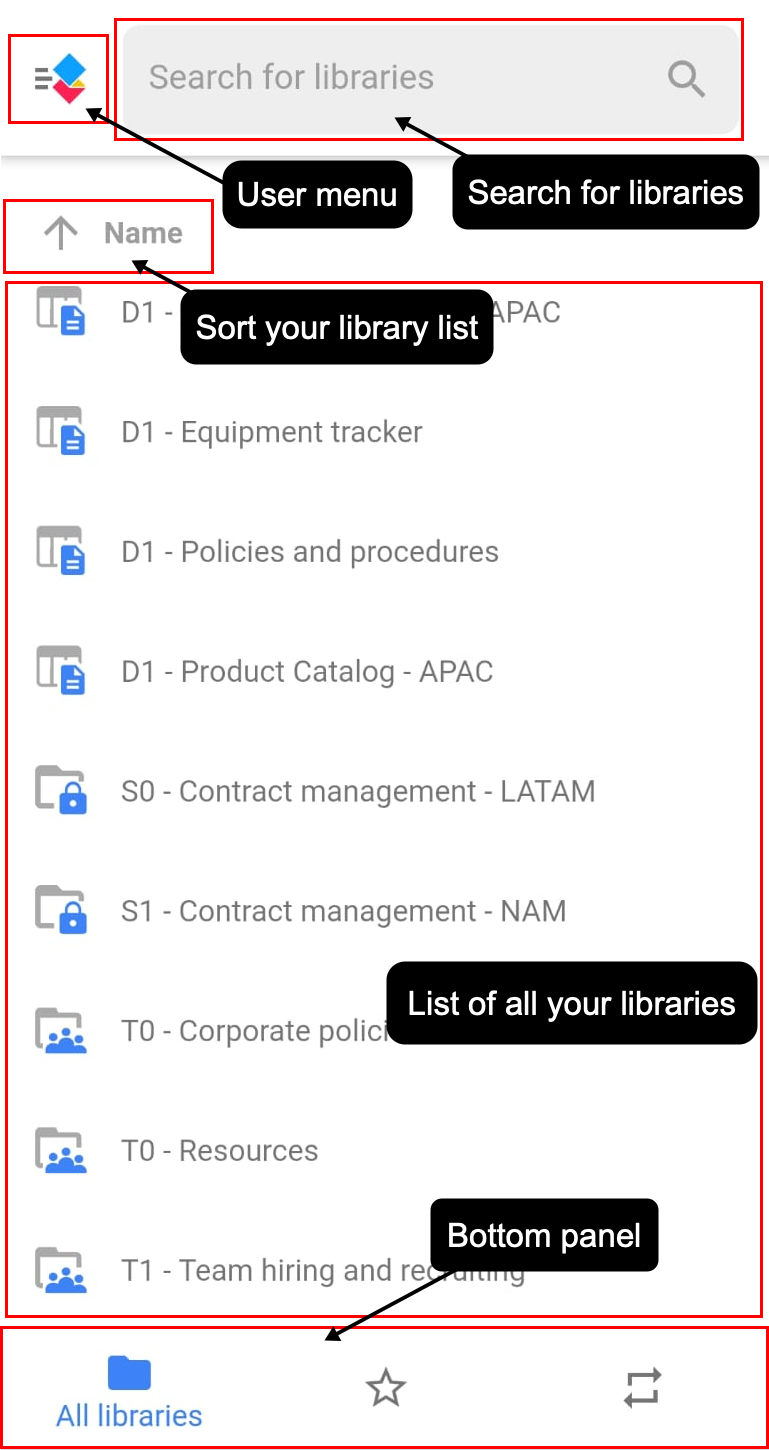 the user menu you can select:

What's new to view the feature tour of the latest version
Domain

to switch your domain

Instance / region to see your AODocs instance (currently United States in all cases)
Help

to access the

AODocs Knowledge Base
Send feedback to access the user feedback form
Bug report to open a ticket to report issues with the app
Privacy policy to view the the AODocs privacy policy
Sign out

to log out of your account
Tip: You can open the user menu anywhere in the AODocs mobile app by swiping from the left of the screen to the right.