The AODocs mobile app is a mobile application that brings AODocs features directly into your mobile device. You can:
Important:
– You need to have an active AODocs license to use the app.
– You can install the AODocs mobile app on Android and iOS devices.
When you open your AODocs mobile app, you can see the following elements: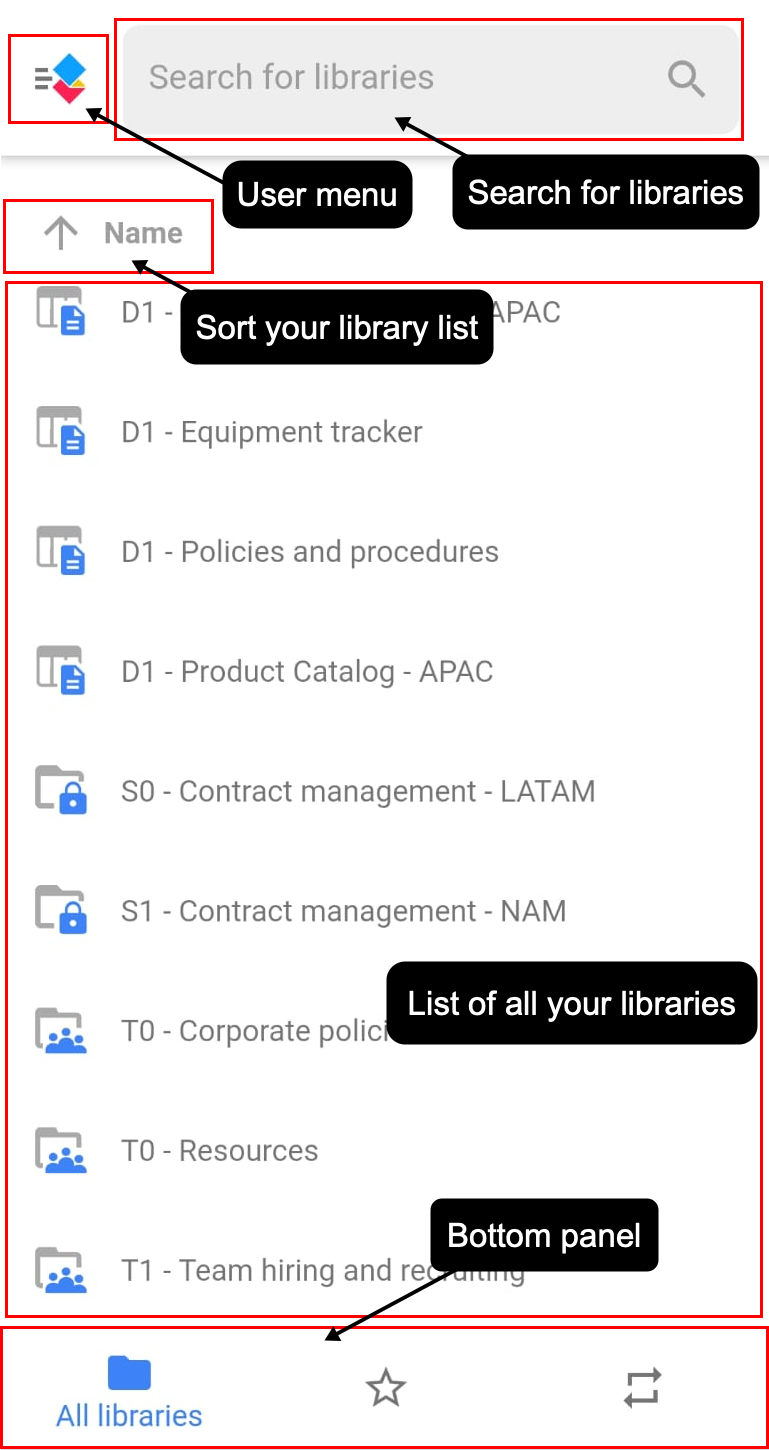 the user menu, where you can select:
Tip: You can open the user menu anywhere in the AODocs mobile app by swiping from the left of the screen to the right.