To install AODocs, you must not have restricted third-party apps on your domain. This article explains how to authorize third-party apps on your G Suite domain so you can install AODocs.
Note: It's only during the installation process that you must authorize third-party apps. G Suite Marketplace apps are trusted automatically, so once you have installed the AODocs G Suite Marketplace app, you can restrict third-party apps again and AODocs will function correctly.
If you have set this restriction and you try to install AODocs, you can't sign in and you get this admin_policy_enforced error message: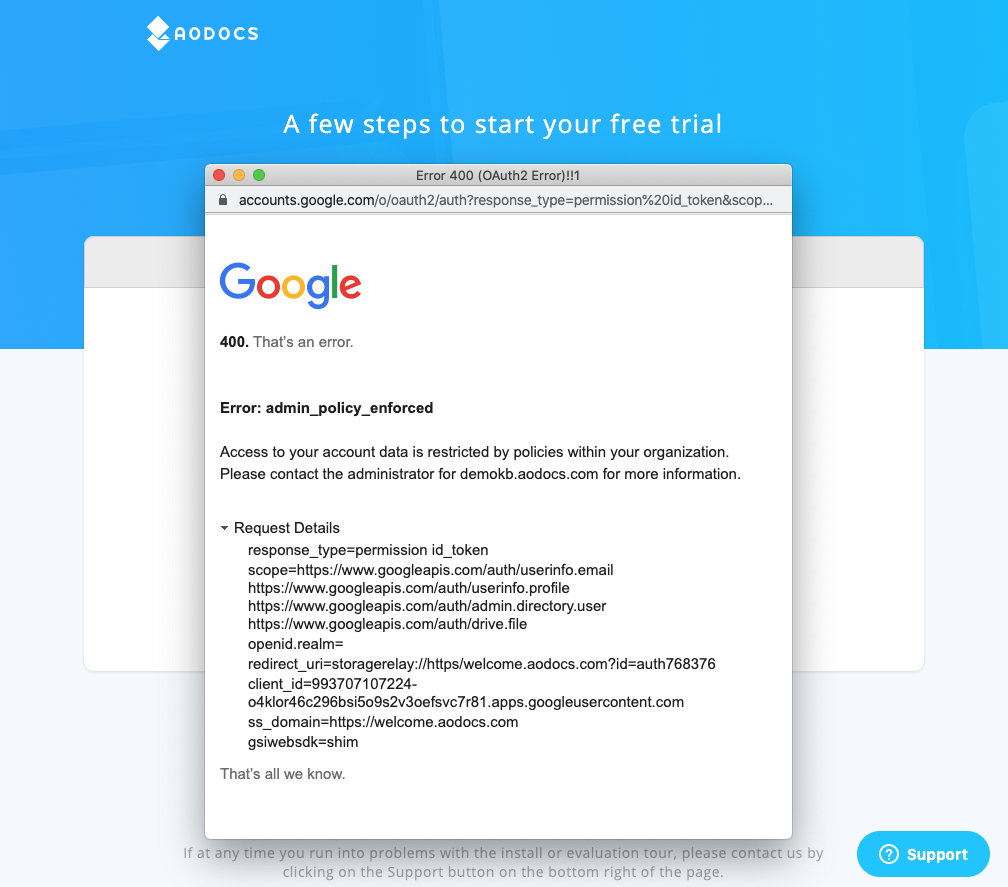 To authorize third-party apps on your domain:
1. Go to https://admin.google.com.
2. In the top left menu, select Security > App access control.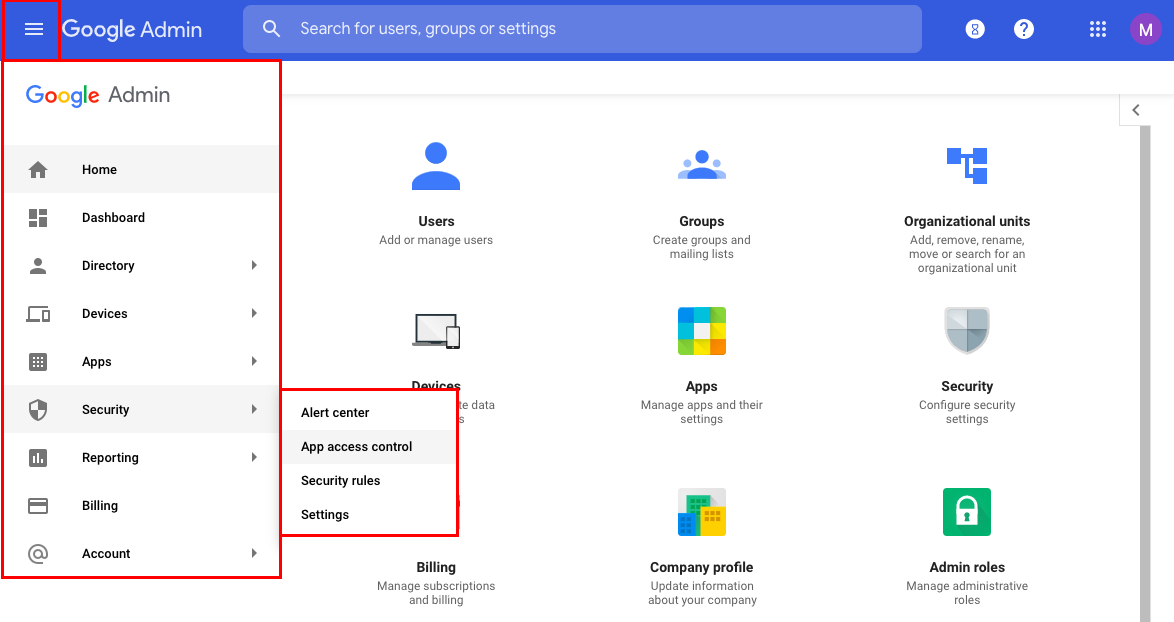 3. Press Manage third party app access.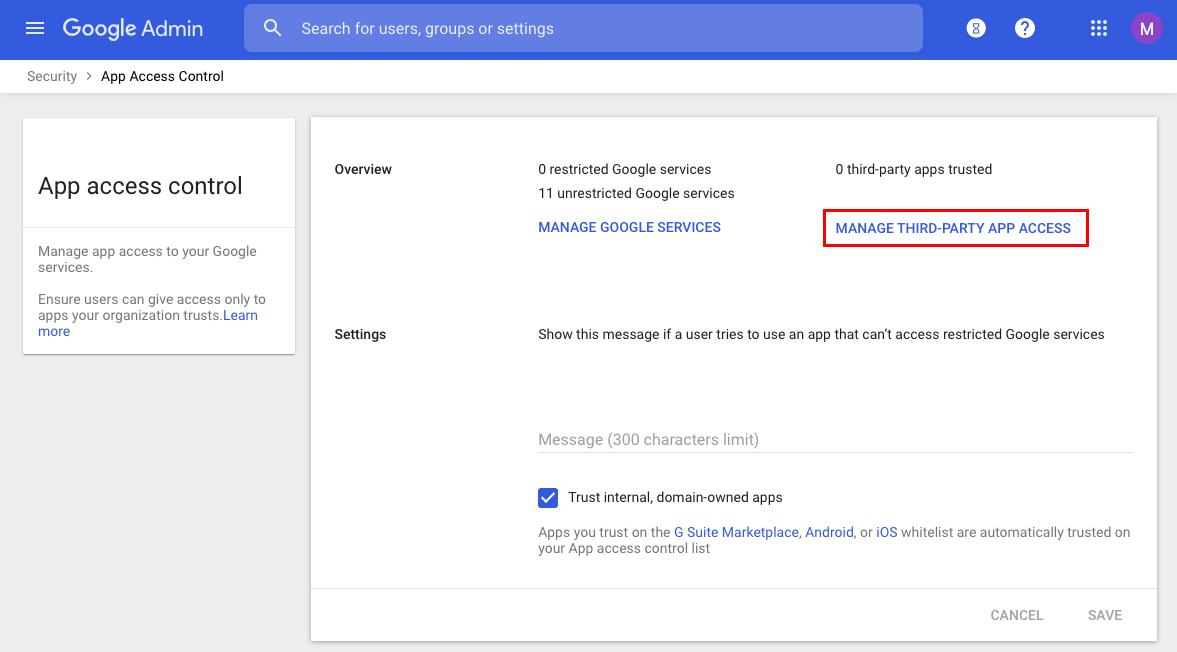 4. Under Add app, select OAuth App Name Or Client ID.

5. In the Add app pop-up:
enter this text:
993707107224-o4klor46c296bsi5o9s2v3oefsvc7r81.apps.googleusercontent.com
press Search
select AODocs
press Add
A message appears: AODocs is now trusted to access all Google services. You can now sign in and continue installing AODocs.