The AODocs Retention Module is a feature of the AODocs Document Management Platform, included in the AODocs Application Platform license level. It lets you automate the retention and disposal of the documents stored in your AODocs libraries.
When you've assigned one or more retention schedules to your library, you can change the retention schedules assigned to the root folder or subfolders in your library.
1. In the AODocs Retention Module, open the Active libraries tab.
The list of active libraries is displayed.
2. Press the Set retention schedules button next to the library in which you want to change the retention schedule.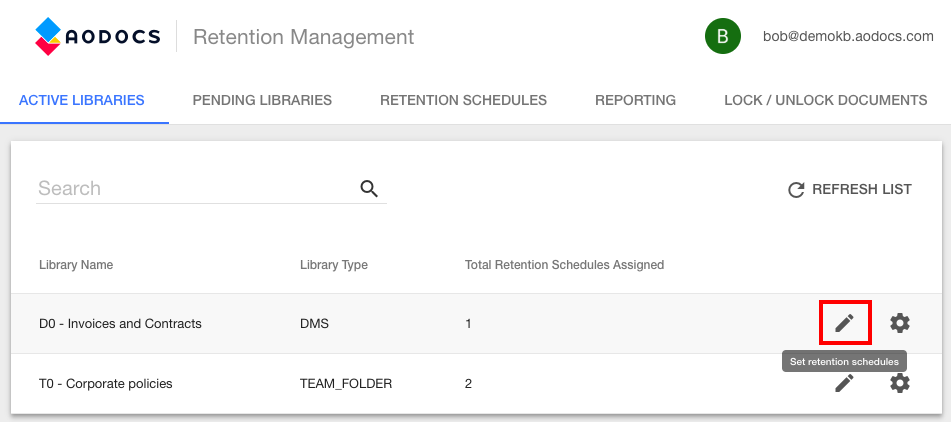 3. Press the Edit folder retention next to the folder for which you want to change the retention schedule.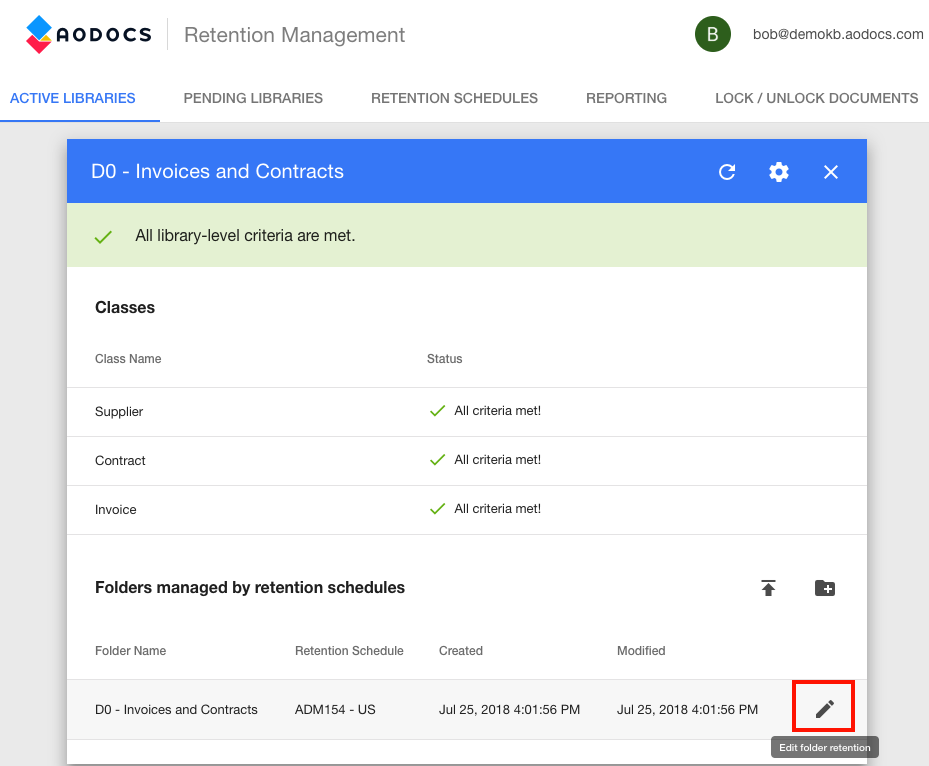 4. Press the cross button next to the Retention schedule field.
Note: You can select a different folder if required.
5. Select the required retention schedule from the drop-down menu.
A message appears indicating that the new retention schedule has been assigned.