AODocs authentication is based on Google Accounts.
If you don't have a G Suite or Gmail account and you want to keep your current email address for working in AODocs follow this procedure. It will guide you to create a Google Account associated with your existing email address. This will allow you to access AODocs and Google Drive interfaces.
First, access the following page: Sign up without Gmail
Enter your non Gmail address as a Google login (1).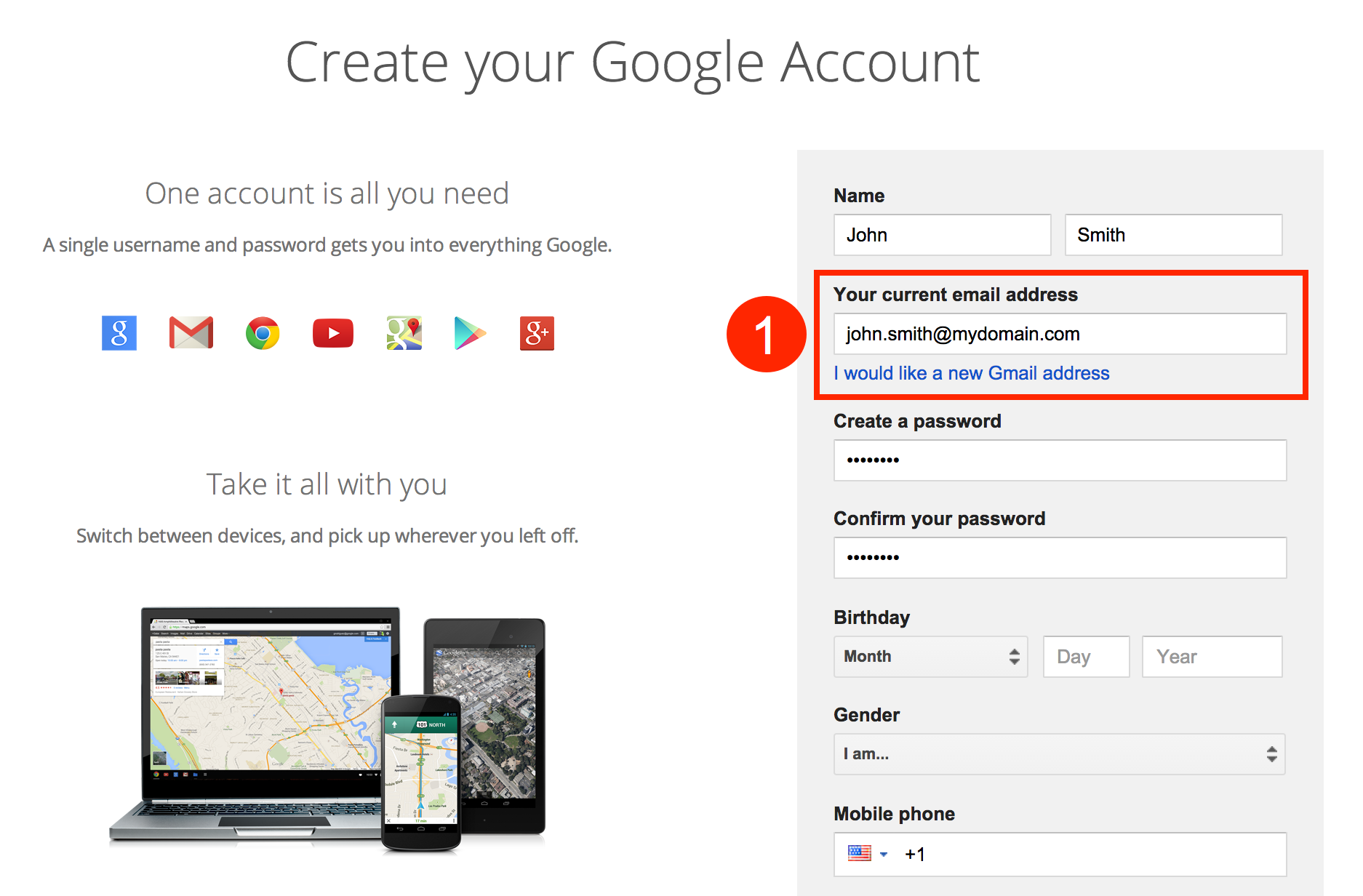 Creating a Google account with a non Gmail address 
Then, read and accept the Google Terms of Service and Privacy Policy. 

Agreeing to the Google Terms of Service and Privacy Policy
Once the form is submitted, a verification email is sent to your email address.
Open the email from your mailbox and click on the verification link (2).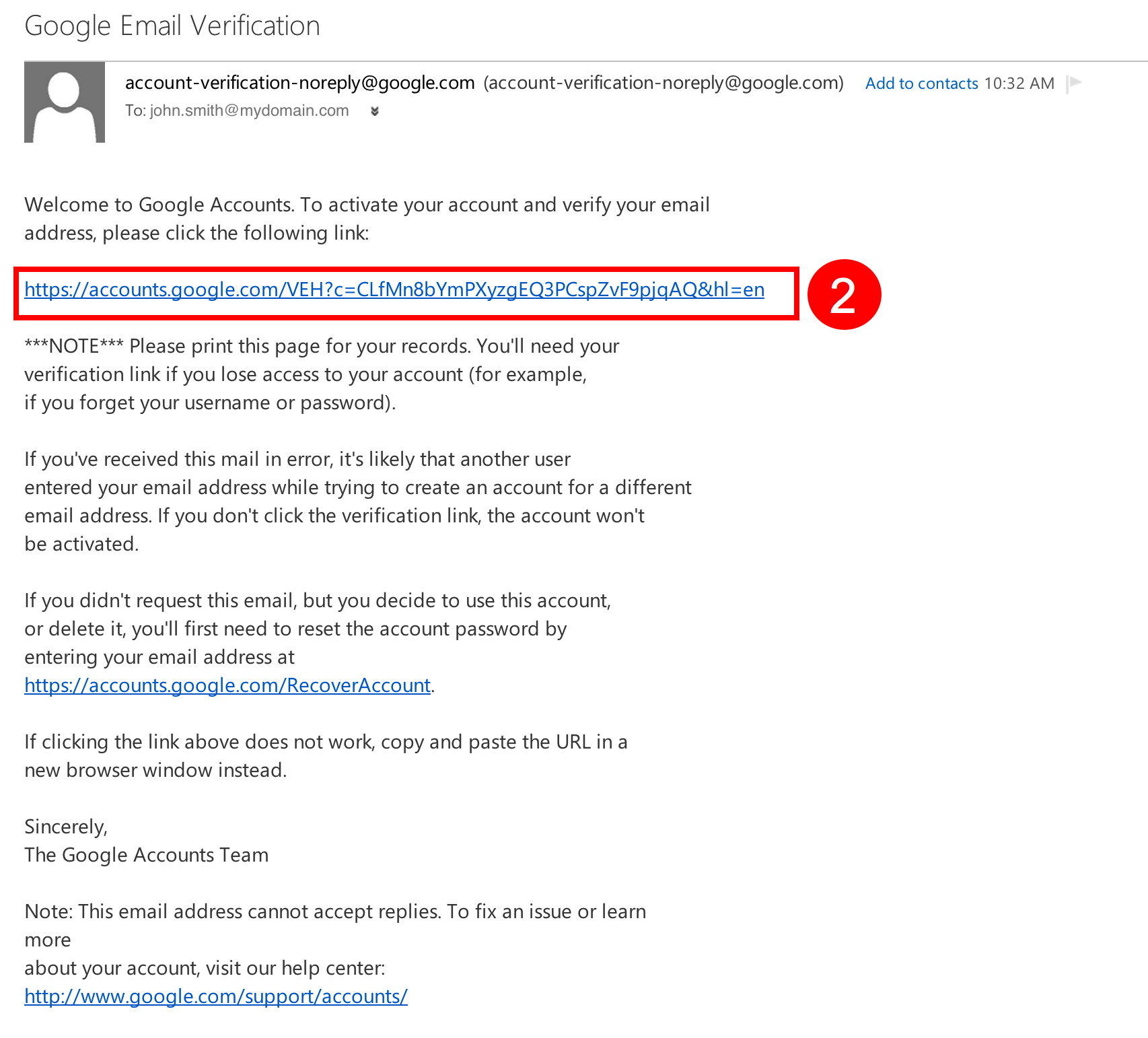 Google verification email
You are then redirected to the Google+ profile creation page. 
Note: You don't need to create a Google+ profile to access Google Drive.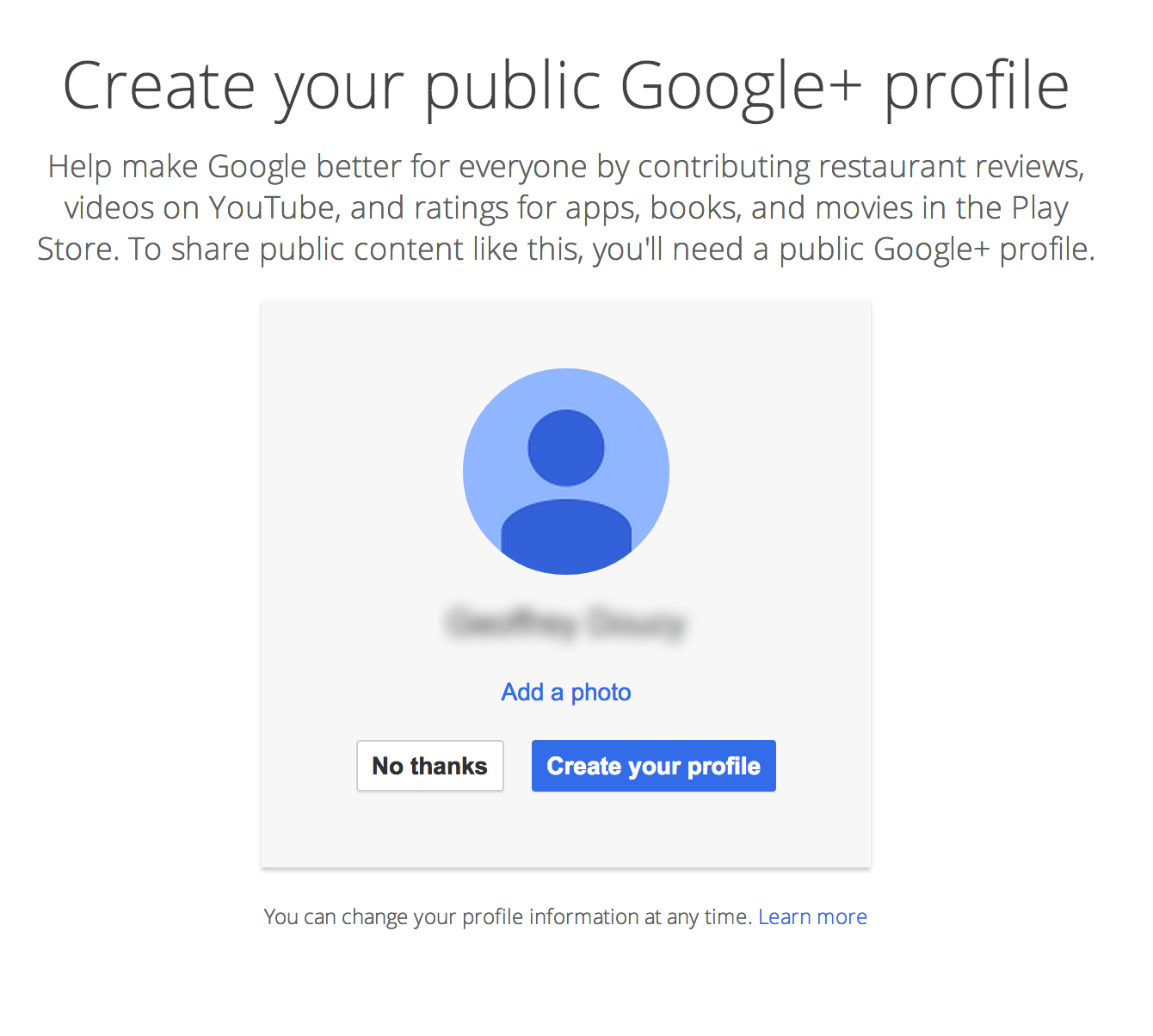 Creating a Google+ Profile
Your account is now created.
You can access Google Drive by:
Clicking on the top right corner to open the App launcher (3)

Clicking on the Drive button to access the Drive interface (4)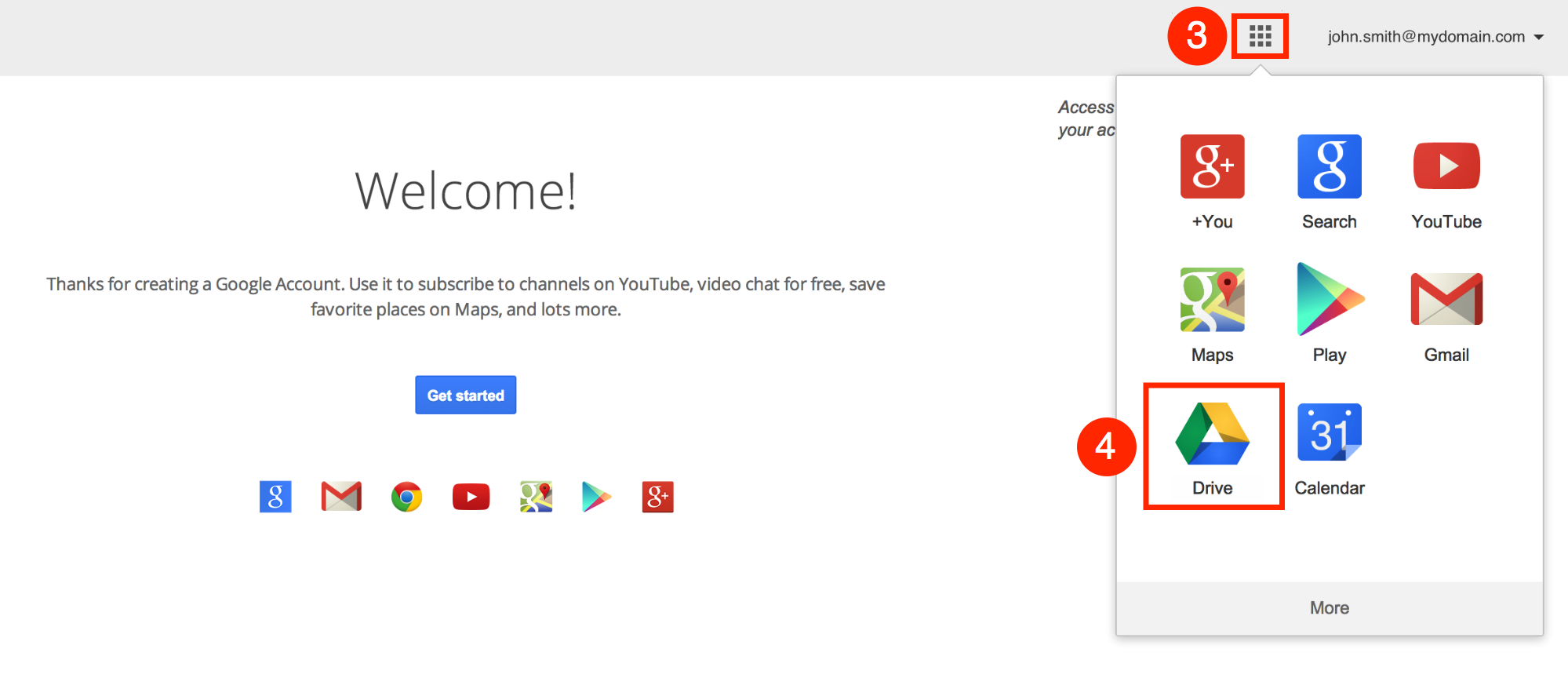 Accessing Google Drive
Note: To access the AODocs libraries, you have to be registered as an external user by the AODocs super administrator.
Learn more: Manage external users