1. Definition
The "Batch Actions" bookmarklet enables users to open, view or download set of attachments by documents. Hence, it is possible to download several attachments at a time directly through this bookmarklet.
2. Support pages and permissions
The "Batch actions" bookmarklet can be used on several pages supported by the bookmarklet with specific permissions.
To run, the user executing the bookmarklet must be at least a viewer of the Library. The user can launch the bookmarklet from 2 locations only: a document view of a library and a document page.
3. How to use the "Batch Actions"?
After the "Batch Action" installation, go on a list view or a document page with a reader permissions and click on the bookmarklet button in your bookmark bar (1).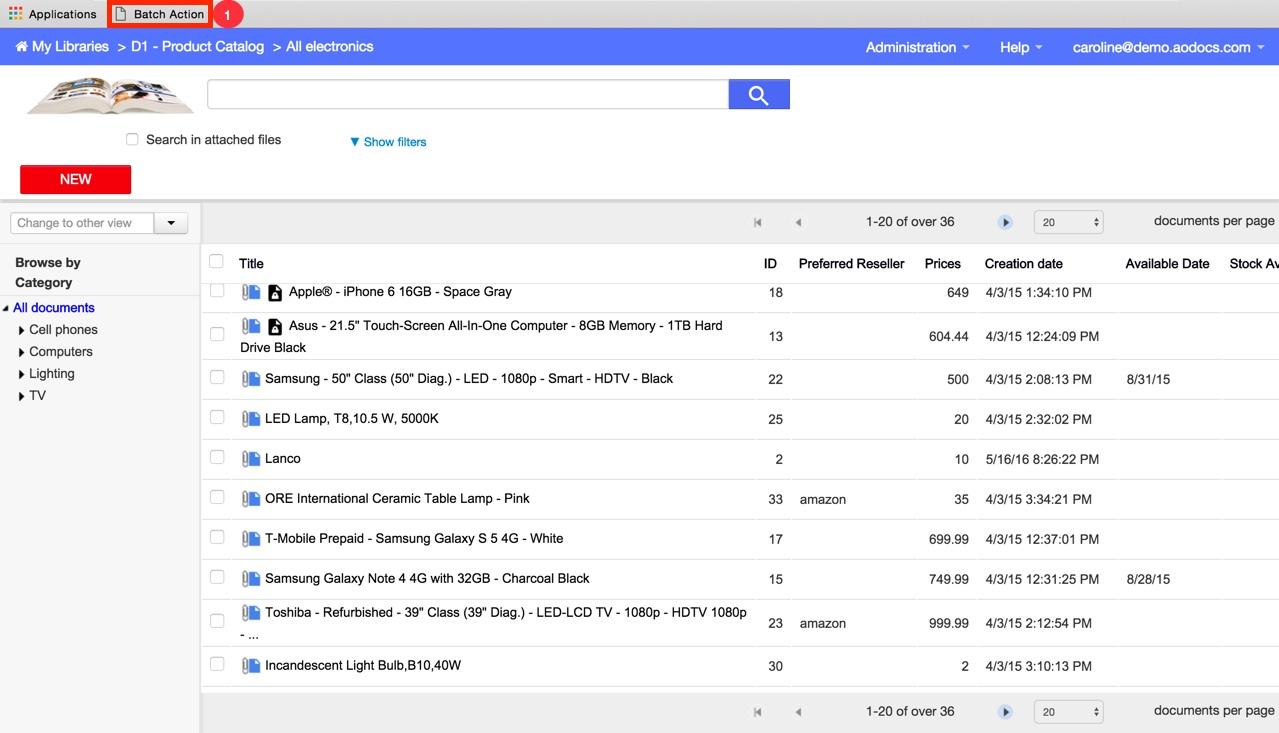 Launching the "Batch Action" bookmarklet on AODocs

The "Batch Action" pop up appears, listing all the attachments by documents of the library.
By ticking the boxes at the right of the attachments listed, three options appear:
(2) Download the selected attachments in a zip file
(3) Open all the selected attachments in a single tab
(4) Open all the selected attachments in multiple tabs
Note: When using "Batch Action" in a view, only the documents in the displayed document list appears. As the display options in AODocs are 20, 50 or 100 of documents per page, you can only select attachments from 100 documents maximum.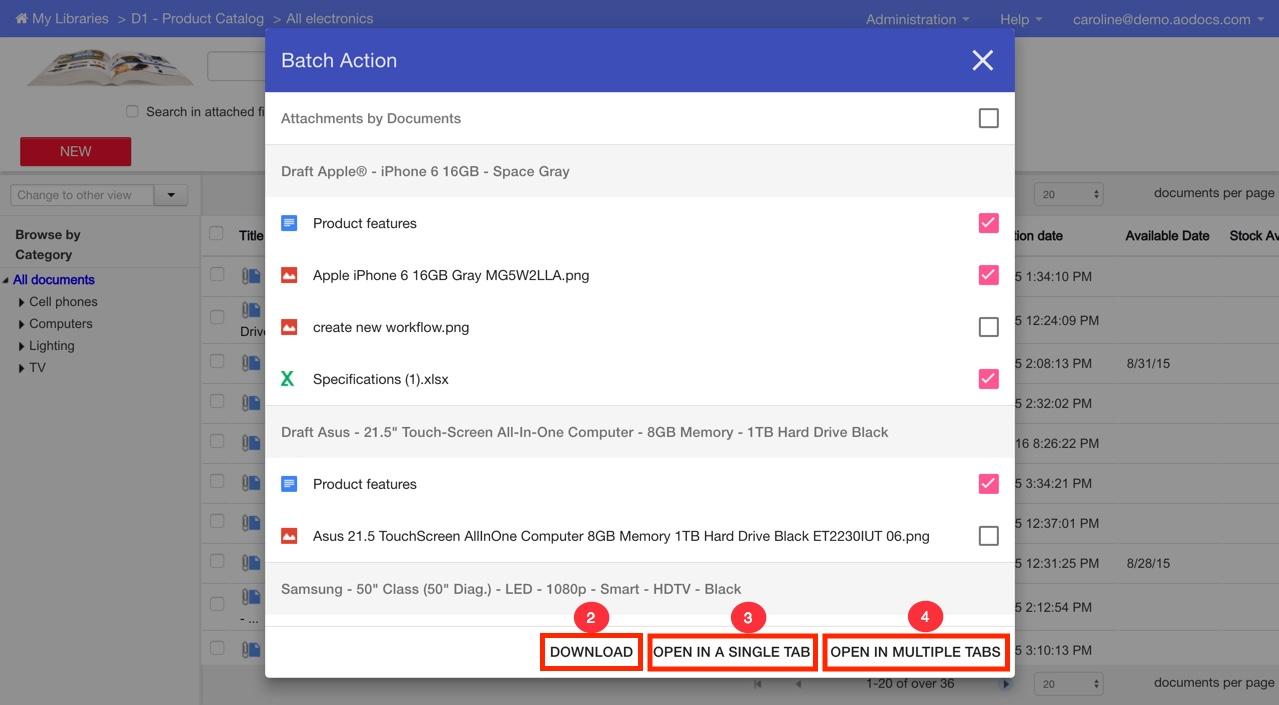 Choosing the option of the "Batch action"