A new library has a standard homepage with standard text and information.
As an administrator, you can modify the homepage to display the content you want to from the "General Settings" page of the "Library administrator".
From the "General settings" page, you can:

To configure your new library, open the "Library administration" (1).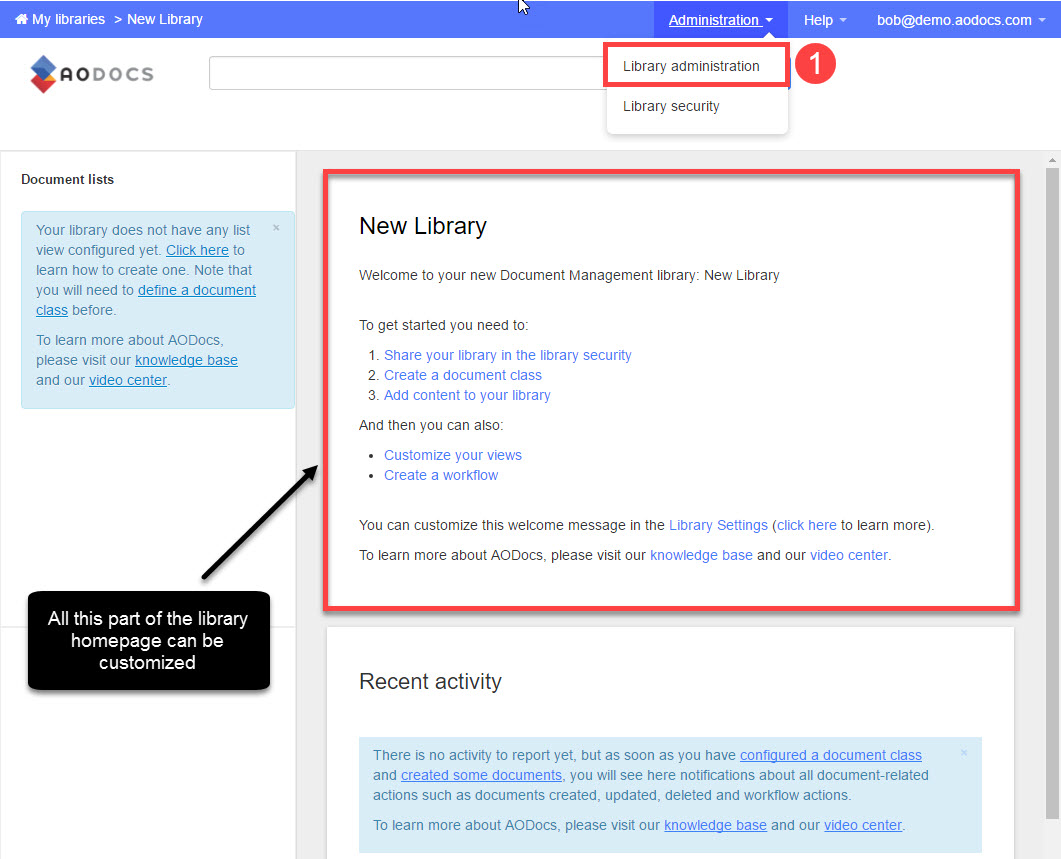 Opening the Administration Console
The first tab of the administration console is called "General Settings" (2).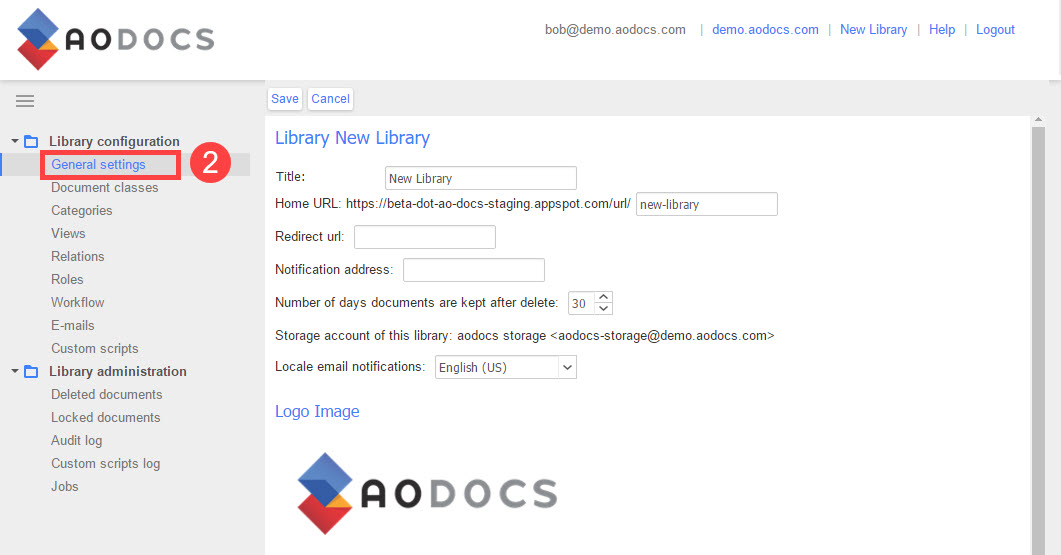 Opening the General Settings
---
Configure basic parameters
From the General Settings tab, you're able to configure the basic parameters of your new library.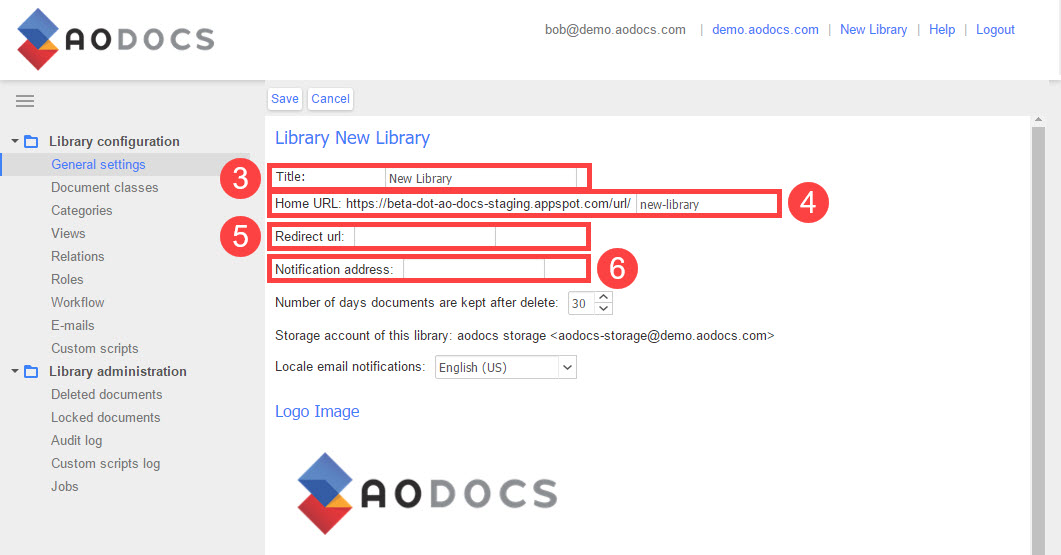 First options available in the General Settings sections
Below the notification address, you can configure the number of days documents are kept in the library's trash after they are deleted (7). The value by default is 30 days and can be customized.
Learn more here: Manage deleted documents
Important: The AODocs is synchronized once a day to remove the document which exceeded the retention time. So if a document should be kept in the trash 1 day, it will be remove from the deleted documents between one day and 2 days after the deletion.
Below this section, you can also see the name and email address of the storage account of your library (8).
The last parameter of this section is the "Locale email notifications" (9). It allows you to select in which language document contents should be displayed in workflow notification emails. 
Learn more here: Translate and change property display in the workflow email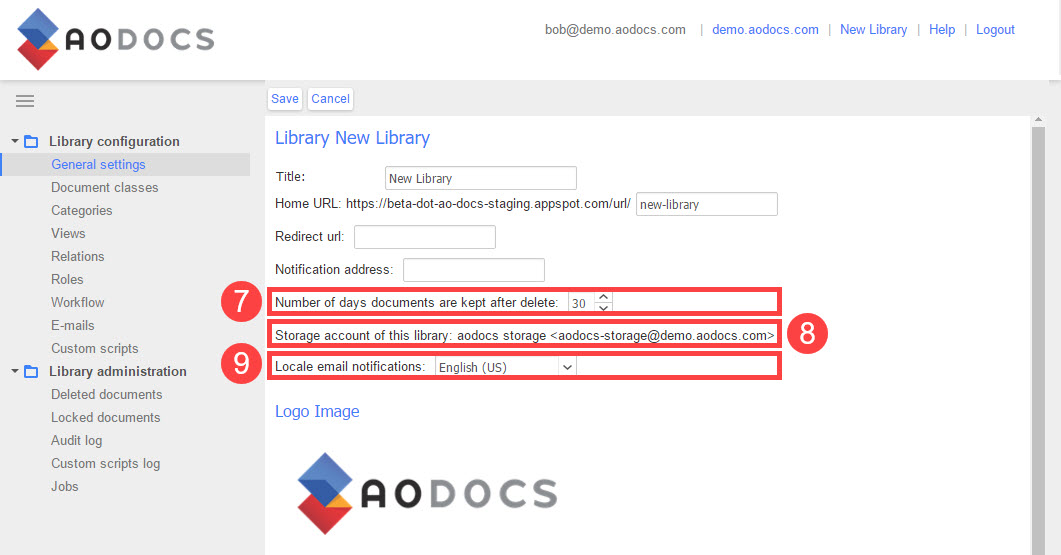 Documents retention and Storage account
---
Change the library logo
The Library logo is the image that appears on the top left-hand corner of the AODocs user interface pages. Each Library can have its own customized logo.
To add a new logo, you can whether insert its url (10), upload (11) or drag and drop the image (12).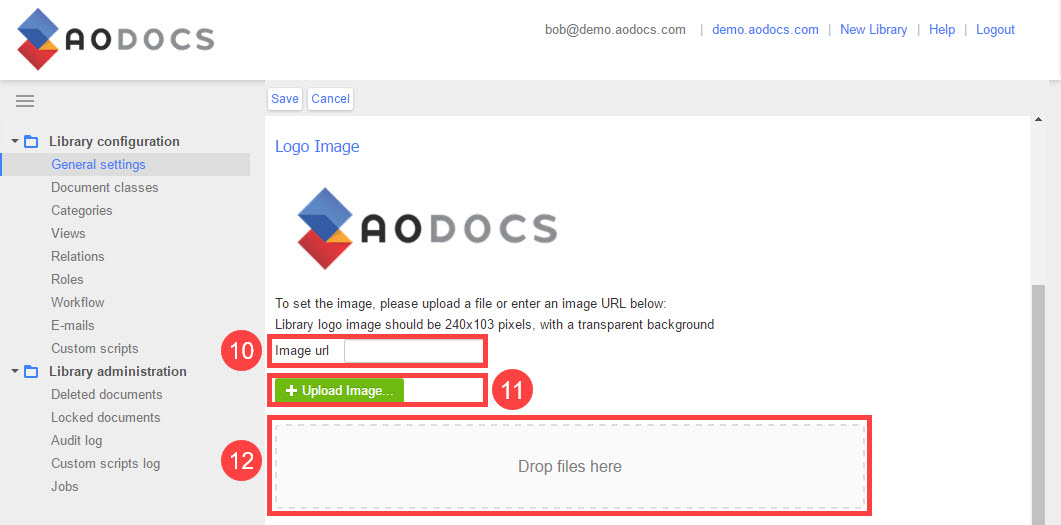 Add a library logo
---
Change the welcome message
At the bottom of the General Settings tab, you can edit the welcome message for your library (13).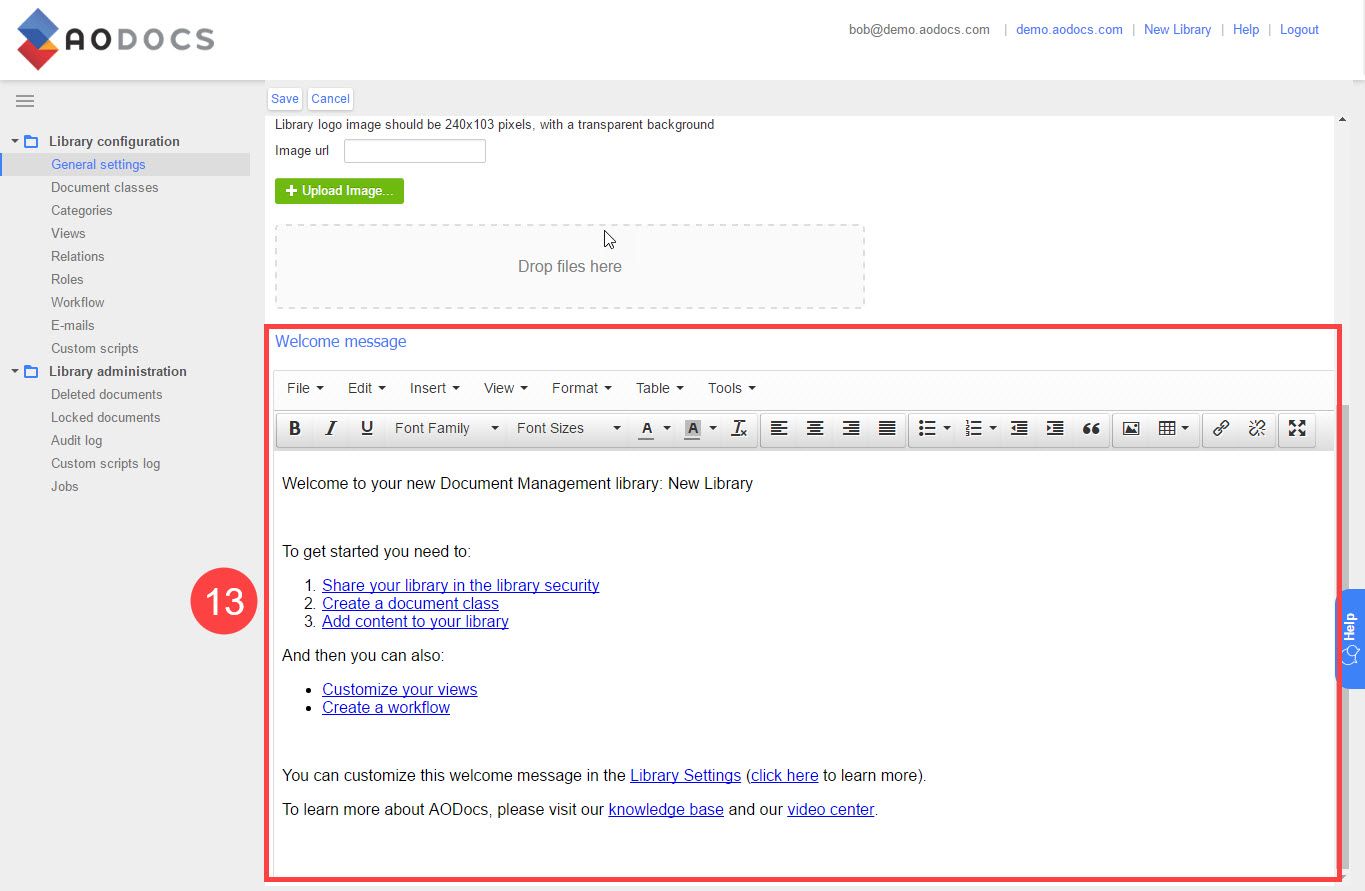 Editing the welcome message
Don't forget to save your changes by clicking on "Save" or "Save and Close" at the top of the page. 
Don't hesitate to use library templates to get nice exemples.
Learn more here: Create a library from a template