Access an AODocs library in Google Drive
Last update :
When using Google Drive with the AODocs Smartbar extension, a library picker enables you to easily find an AODocs library you have access to (1).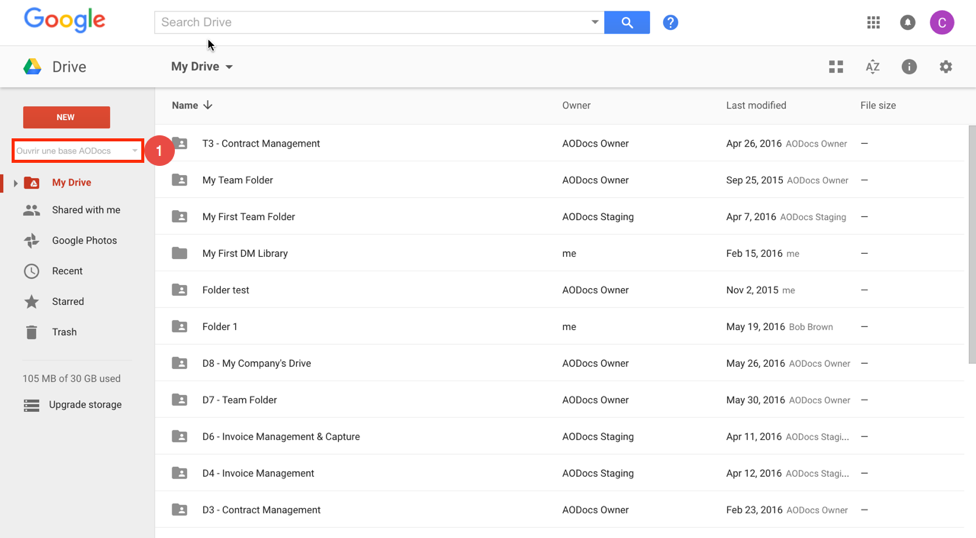 Searching for an AODocs library in Drive

Then, you can select an AODocs library and open it (2).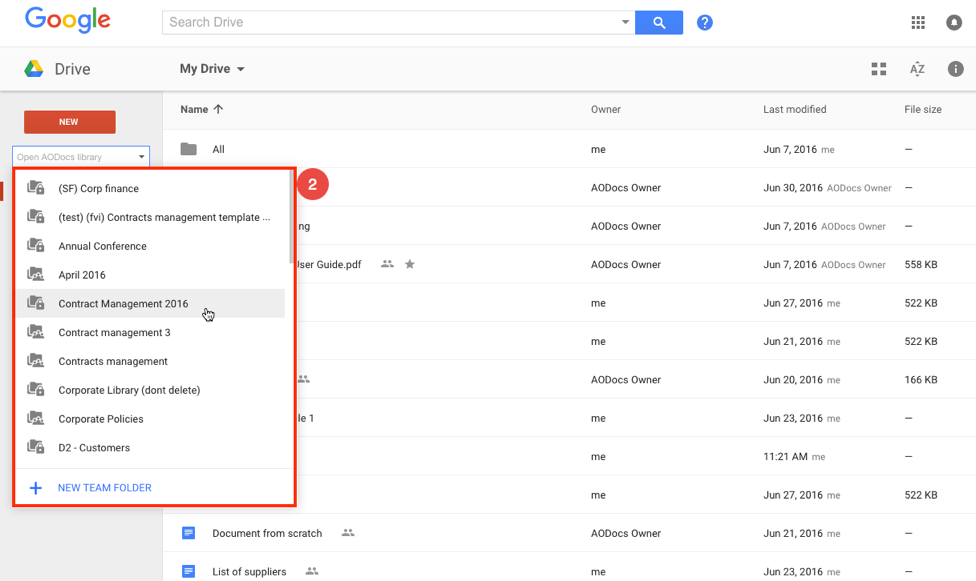 Selecting an AODocs library
Note: You can use the library picker as a search field to find easily a library from its library name.

On the drop down menu, you are able to check the type of library thanks to the icon on the left.

The icon

 symbolises a Secured Folder library (3).
The icon

 represents a Team Folder library (4).
If you are allowed to create new libraries, the option "NEW TEAM FOLDER" (5) is displayed at the bottom of the libraries you have access to.
Learn more here: Create a new Team Folder from Google Drive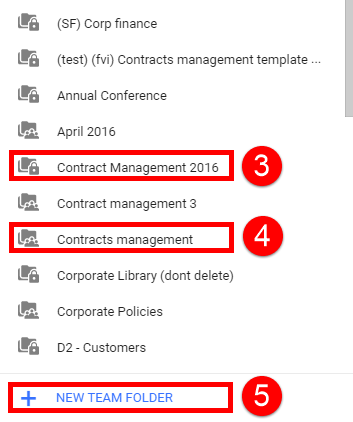 Selecting an AODocs library with the library picker
Note: The library picker will not be displayed for users who don't have access to any library or users who can't create a new one. Users will only be able to create documents in Drive.