In Team Folder libraries and Secured Folder libraries, you can copy the structure of a folder from Google Drive.
Note: You must have the AODocs Smartbar installed.
To copy the structure of a folder:
1. In Google Drive, select the source folder you want to copy and press the button Copy folder tree.



2. A pop-up opens. You can choose a name for the new folder.
3. Press Copy.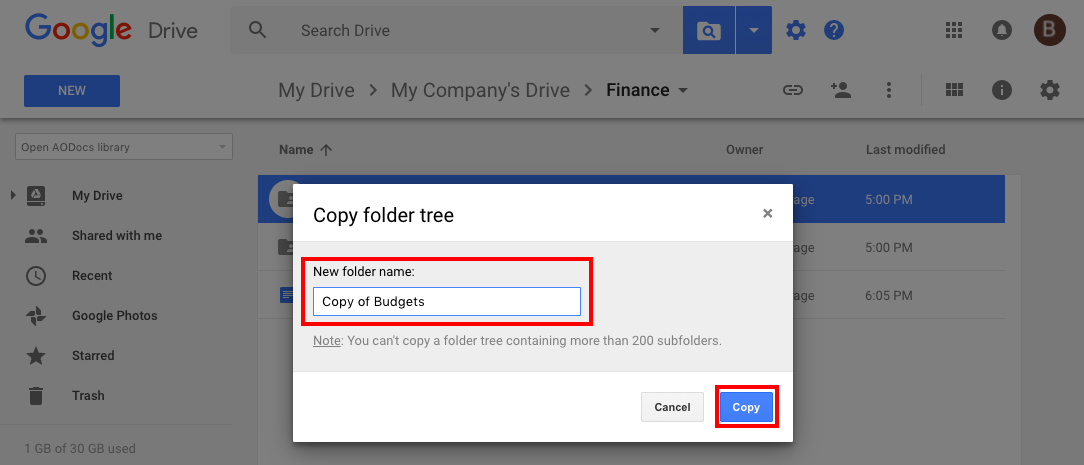 4. The new folder and all its subfolders are copied under the parent folder of the source folder.

The copy operation:

doesn't copy any documents located in the source folder and subfolders; it copies only the folder structure

is limited to a structure of 200 folders maximum; if you try to copy more than 200 folders, an error message is displayed and you can't start the copy

copies only the folders to which you have access; it ignores the folders that you can't see (and these folders aren't counted in the limit of 200 folders)

ignores the existing permissions of the source folder tree; the new folders created by the copy operation have the same sharing permissions as the parent folder where they are created