When using Google Drive with the AODocs Smartbar extension, you can duplicate a folder structure within a Team Folder and a Secured Folder library.
To duplicate a folder structure, select the folder you want to duplicate and click on the button "Copy folder tree" (1).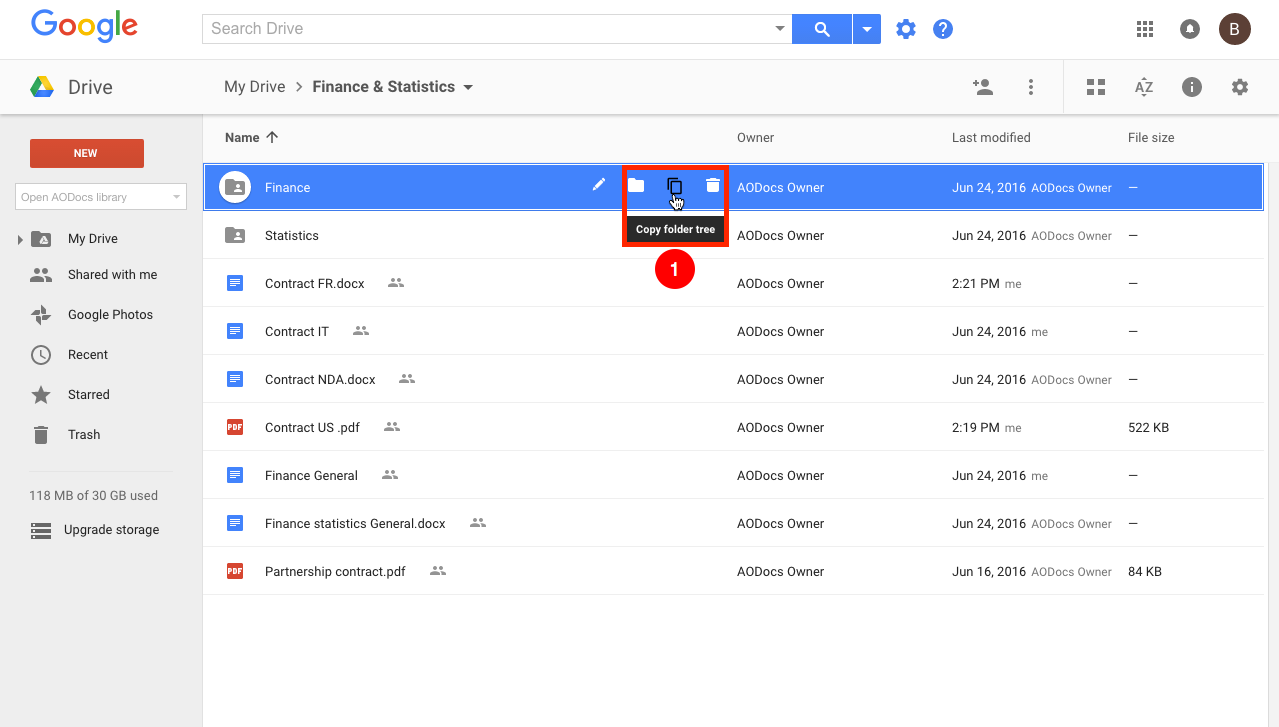 Duplicating a folder structure
A pop-up is displayed and you have the ability to choose a new folder name (2).
Then click on the button "Copy" (3).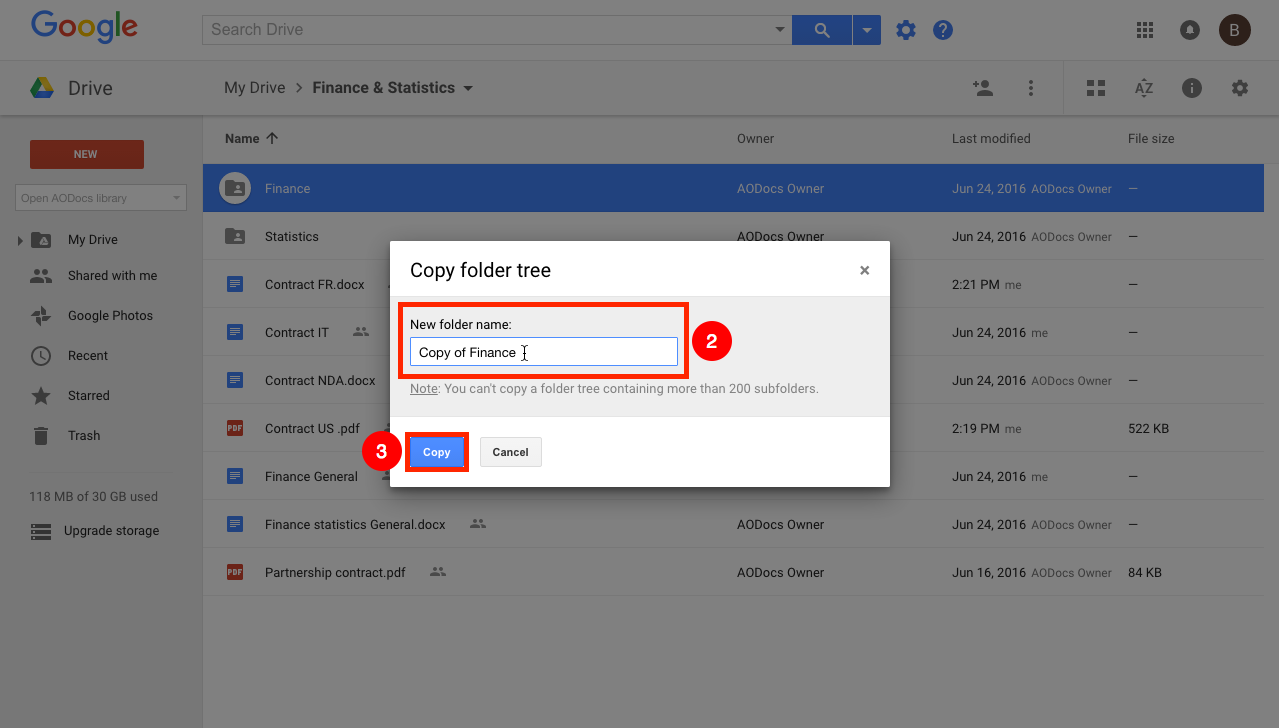 Naming the copied folder structure

The folder and all the subfolders nested under it, are copied in the parent folder.

The following limitations apply to the folder structure copy:

the folder structure copy does not copy the documents contained in the source folder and subfolders, it only copies the folder structure;

the folder copy is limited to a structure of 200 folders maximum. If you try to copy more than 200 folders, an error message will be displayed and you will not be able to start the copy;

the folder structure copy process can only copy the folders for which you have access: it will ignore the folders that you cannot see (and these folders will not be counted in the limit of 200 folders);

the existing permissions of the source folder tree are ignored: the new folders created by the copy process get the same sharing permissions as the parent folder where they are created.