In the AODocs homepage, the "HOME" tab (1) displays all the libraries you have access to.  
You can choose to display your libraries in a grid view or a list view by clicking on the list or grid button (2).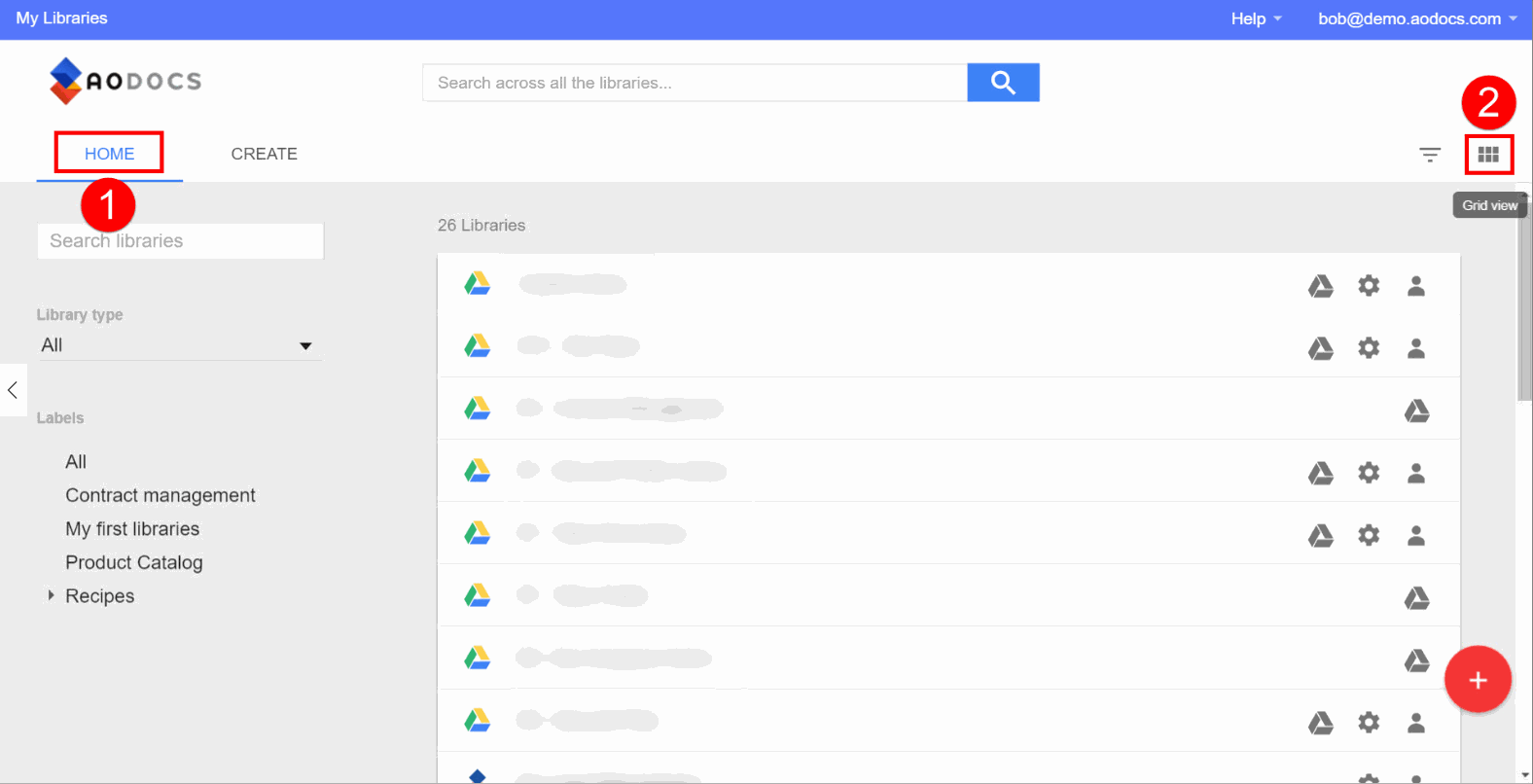 Viewing the list of existing libraries from the "HOME" tab
You can access a library by clicking on it. By default, the library opens in the AODocs User Interface. For a Secured Folder or a Team Folder library, you can open the library in the Google Drive User Interface by clicking on the Drive button (3).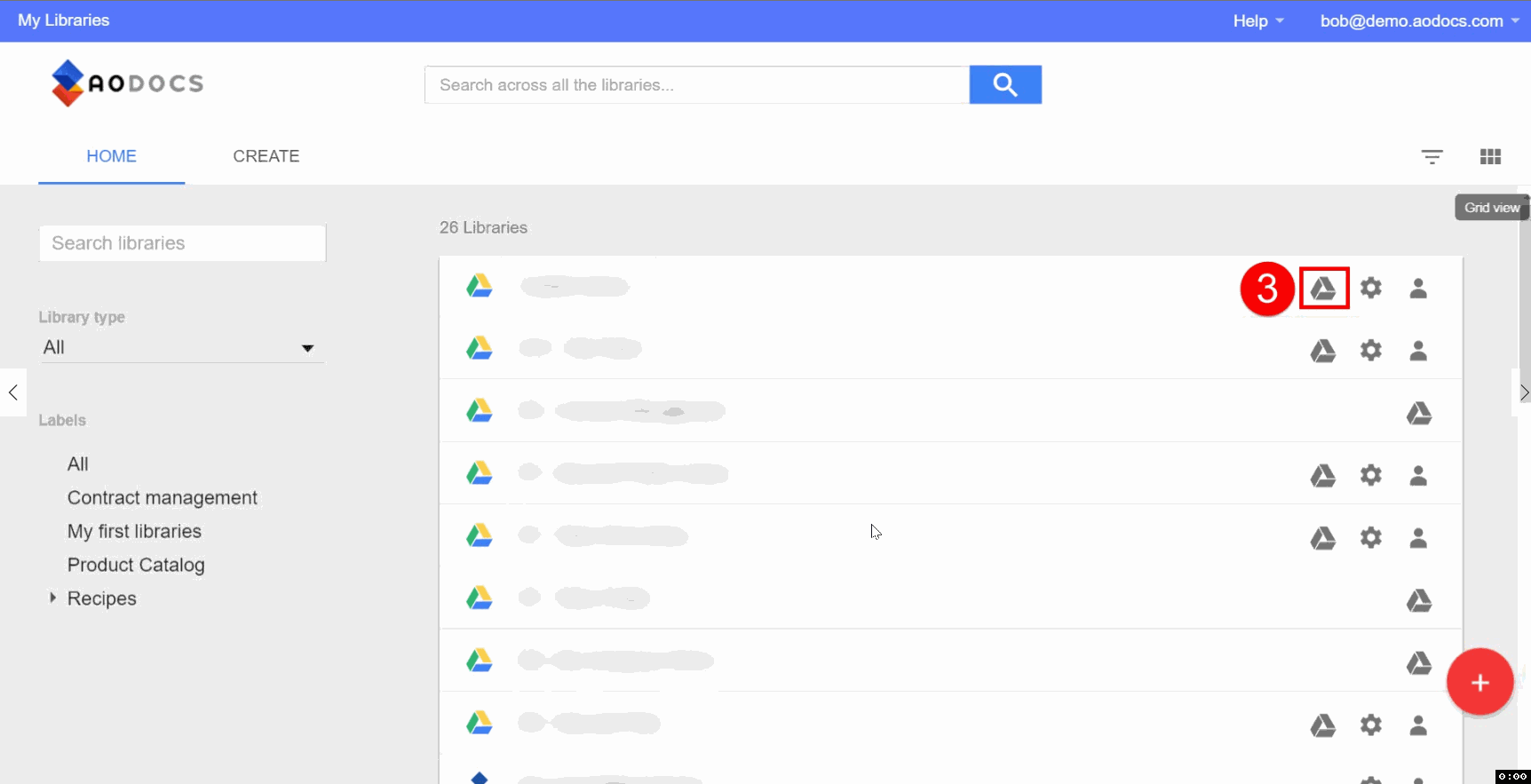 Opening your Secured and Team Folder in Drive
If labels are associated to your libraries or if you have more than 16 libraries displayed when accessing the homepage, you can see the "filter panel" (4) on the left side of the page.
This section can be hidden or displayed by clicking on the button "Toggle filter panel" (5).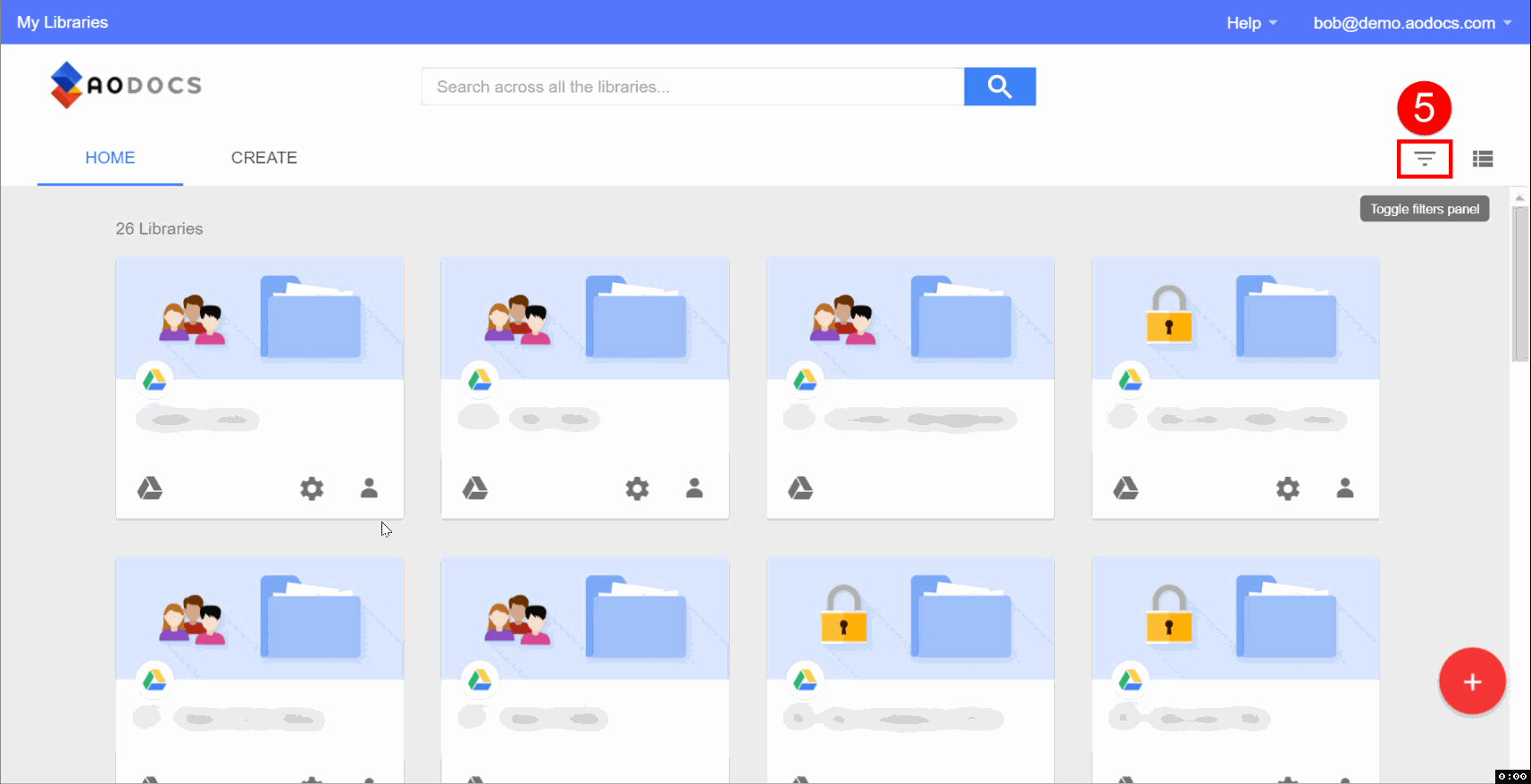 Toggling the filter panel
Search for a library using a keyword
You can search for a library by entering keywords in the "Search libraries" input box (6). The search results list will show all the libraries having a title which matches your search text (in a case-insensitive manner), and will match partial keywords. The result list is updated immediately as you type your keywords.


Looking for libraries with a keyword
Search a library by the library type
You can also filter the libraries displayed by library type (7): Team and Secured Folders libraries and Document management libraries.
Team and Secured Folders libraries and Document Management libraries are represented by a different logo (8).

Filtering by the type of library
Note: If you are a super administrator, you have the possibility to see libraries for which you don't have explicit access (9). A drop-down list (10) allows you to see all the libraries on the domain or only the libraries where you are set in the library permissions.

Filtering libraries with the super administrator access

Choosing the libraries to display with a super administrator account
Filter libraries by labels
Libraries can be organized by labels.
Only super administrators can create new labels. Learn more here: Manage the library labels
Only library administrators can apply labels to a library. Learn more here: Apply labels to libraries
As an AODocs user, you can filter the libraries displayed by selecting a specific label (11).
Click on the label "All" to display all the libraries you have access to.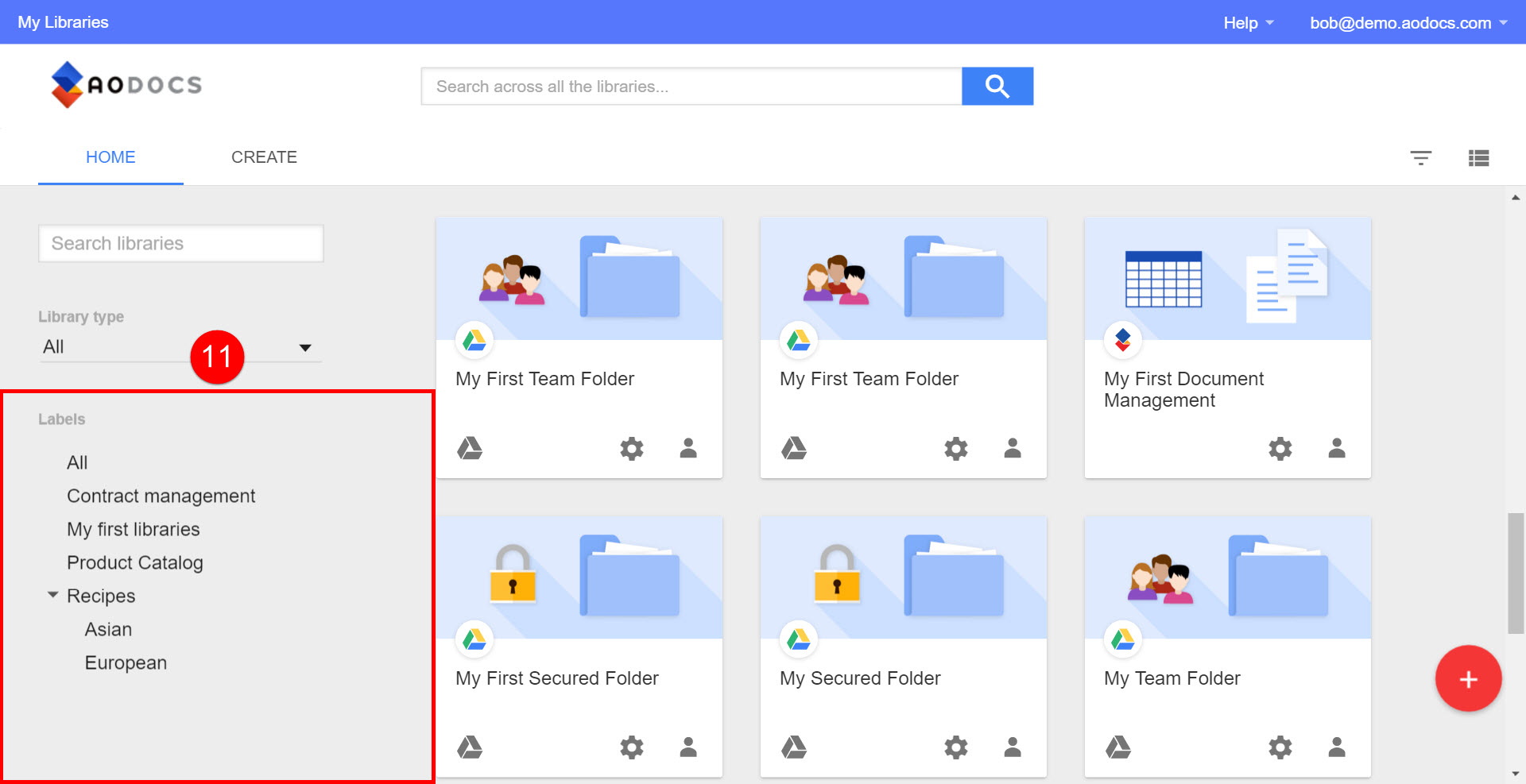 Searching for libraries using labels